Spaces
Your Guide to Window Box Gardening
Window boxes add instant charm and curb appeal to any home. We asked local experts how to select, install and care for these wonderful mini-gardens.
By Rebekah Olson
May 2018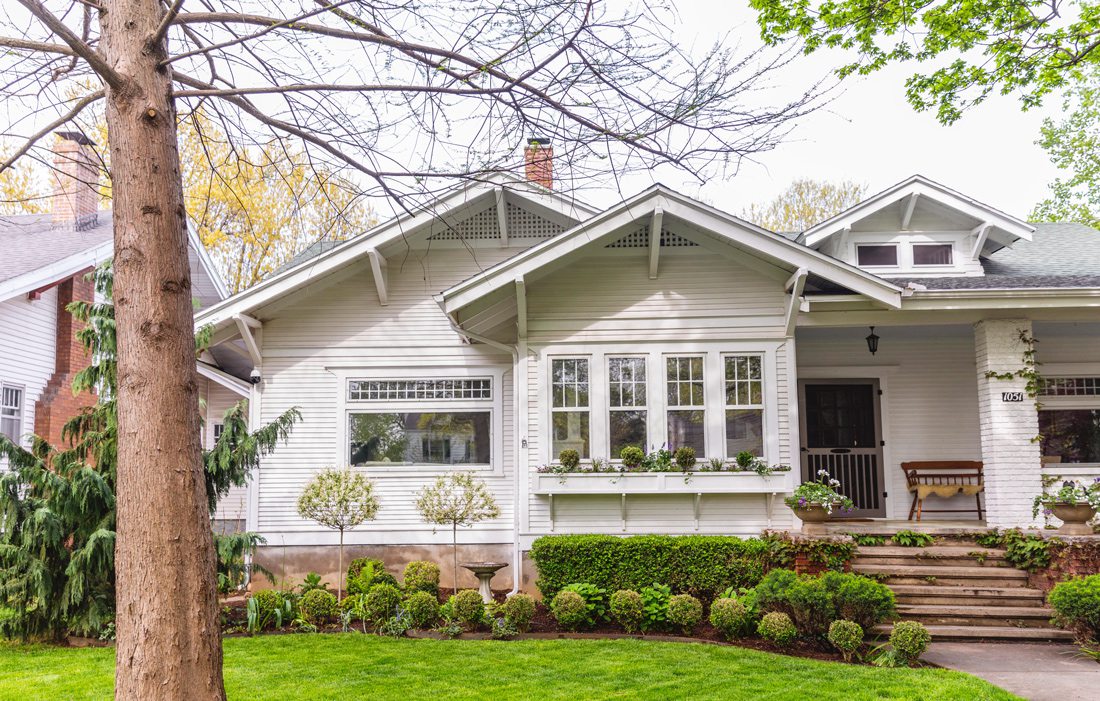 Style Match 
Wood. Vinyl. Iron. Copper. Fiberglass. Aluminum. Window boxes come in a variety of materials, shapes and sizes, says Betsy Schaffitzel of Schaffitzel's Flowers. Before you get totally overwhelmed by your options, look at the style of your home. A large iron hayrack planter would seem odd on a modern house but absolutely fitting for an abode with European influence. The trick is to harmonize. 
Measure Your Window
Your window box should be as long as your window or longer by a maximum of 4 inches on either side, Schaffitzel says. Unfortunately, the size of your window could dictate the style of box you buy, unless you go custom-made. Simple wood boxes are a popular and affordable DIY house project. But if you're looking for something a little more complex, find a craftsman who can construct a planter to match your window's length and your home's style, says Nikki Petitt, nursery manager for Wickman's Garden Village.
Prep for Installation
Before installing, consider what the weight of your window box will be when it's full of damp soil and greenery, Petitt says. Odds are, you'll need heavy-duty anchors for proper support. Installation methods and hardware vary based on your home's exterior.  Be sure to check what types of hardware and techniques will work the best. Then, develop a plan to protect the wall beneath your window, because drainage will repeatedly dampen it.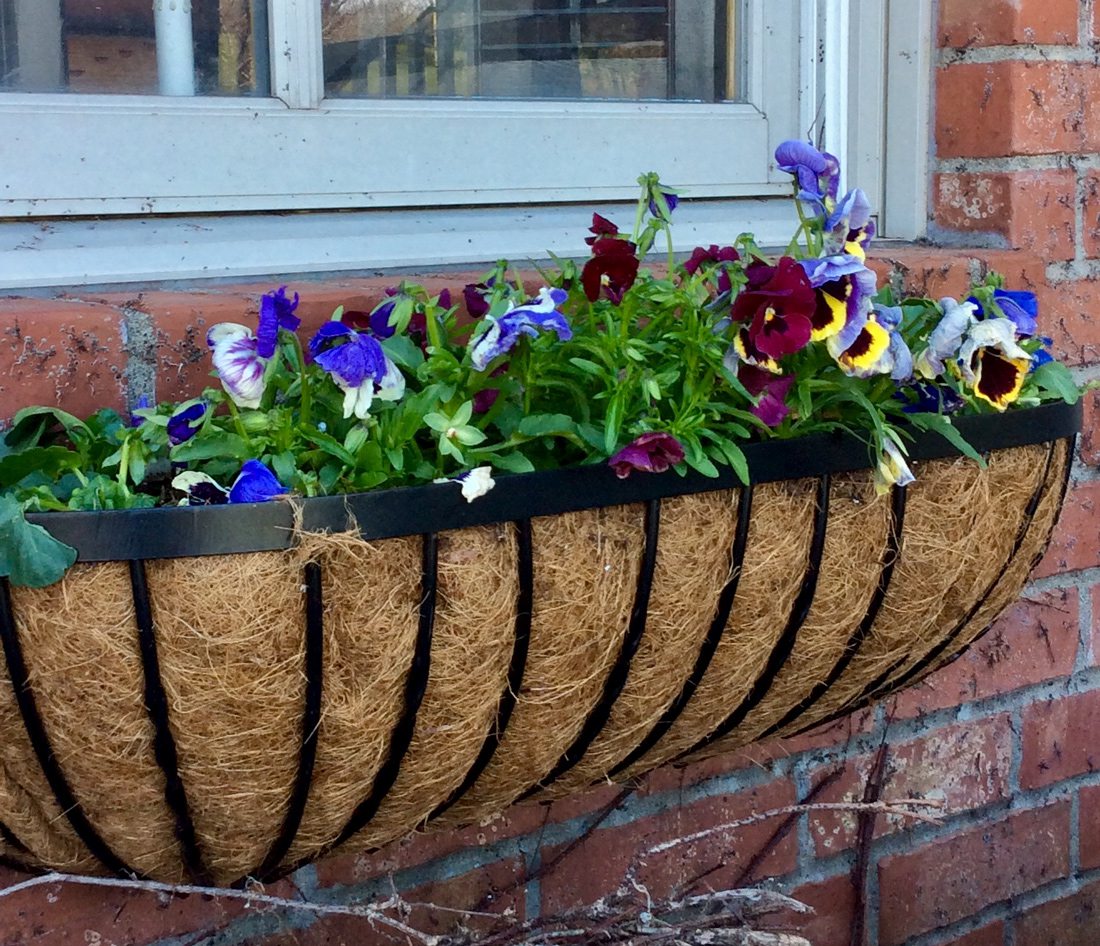 Care for Your Flowers and Foliage
You need to keep your blooms healthy by picking companion plants with similar requirements for sun, water and fertilizer, according to Petitt and Schaffitzel. Buy good quality potting soil, and don't forget to fertilize! Our experts suggest buying either Garden Tone or Osmocote fertilizers. Additionally, set yourself up for success by choosing flowers that you don't have to dead head. (That is, removing dead flower heads from a plant to encourage further blooming.) And when your flowers get too leggy, cut them back so they will bush out instead, Schaffitzel says.
Keep Critters Out
To deter pesky squirrels from digging, lay bird netting over the top of your soil and plant through widened holes, says Petitt. You can find bird netting in most hardware stores. To keep cats from sunbathing on your flowers, buy a package of wooden skewers and stick them in the soil every few inches, she adds. The sticks won't interfere with your plants, but they will discourage felines. To repel bugs, Schaffitzel suggests trying cedar oil or moth balls if you can take the smell.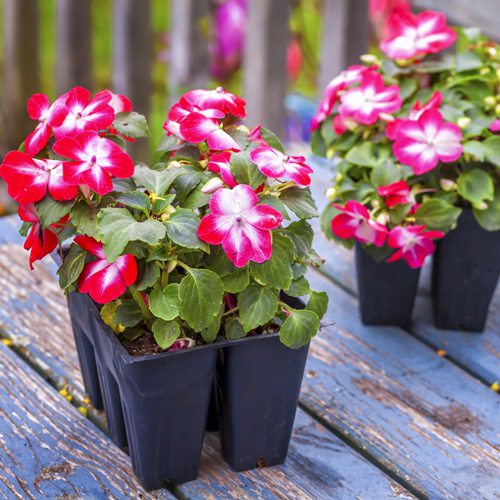 Plant Pairings from the Pros
A mixture of trailers, uprights and filler plants look best in most window boxes. Try these tried-and-true plant companion suggestions from the experts at Schaffitzel's Flowers and Wickman's Garden Village.
---
If your house receives more shade than sun, Betsy Schaffitzel recommends pairing Shade Coleus with Impatiens and Creeping Jenny, while Nikki Petitt suggests trying Bedding Begonias with a shade-loving trailing plant. If your house receives a lot of sun, try Sunpatiens with Vinca Vine or Blue Scaevola with White Angelonia, Schaffitzel says. Geraniums are another favorite full-sun choice and look great when paired with pretty foliage, Petitt says.