Spaces
Ann's Performing Arts Centre is Designed for Dancing
After dancing her entire life and teaching dance for 28 years, Ann Buehler knew exactly what her dream studio would look like. Then, in 2015, her dreams came to life when she opened this new space in south Springfield.
Written by Savannah Waszczuk | Photos by Brandon Alms
Mar 2016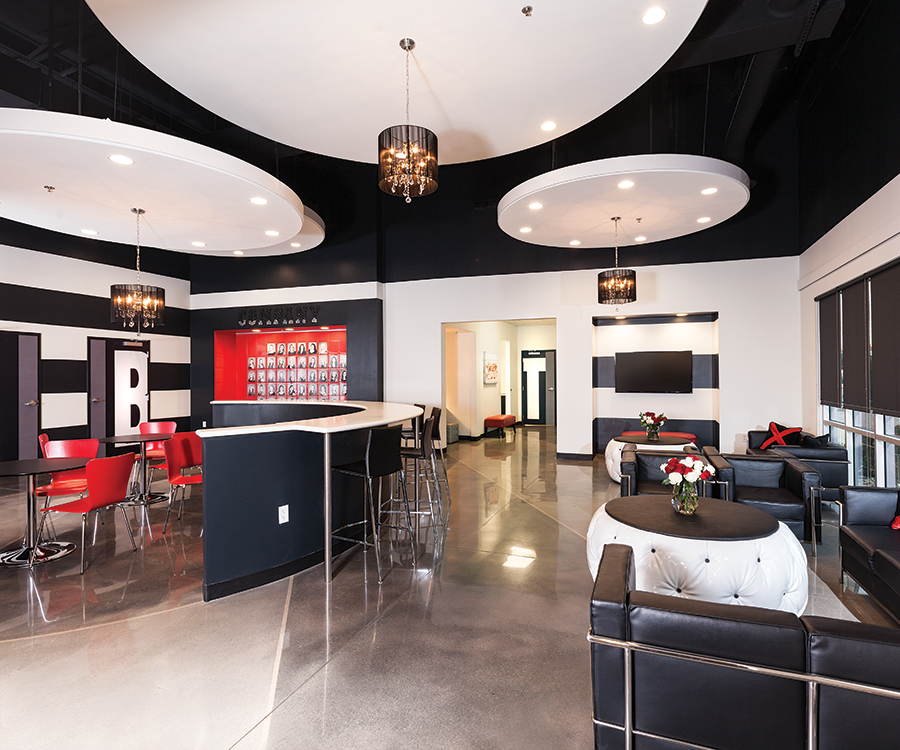 Ann Buehler first started dancing at age 2½. "My legs weren't shaped correctly when I was born, and I had to wear leg braces," Buehler says. "The orthopedic specialist recommended dancing for therapy." But once she started, she quickly developed a passion for it, and she continued taking ballet classes all throughout her childhood. "I have been dancing all of my life," she says.
She first started teaching beginner dance classes in Arkansas when she was 16. During her time at what was then Southwest Missouri State University, Buehler learned other varieties of dance, and once she graduated from college and began teaching second grade, she also started teaching dance classes on the side. "I started teaching classes officially as Ann's Dancers in the basement of a church in Mt. Vernon," Buehler says. As the years passed, Buehler moved among a handful of locations, and she eventually began operating studios in both Mt. Vernon and Springfield. "I stopped teaching school to focus on teaching dance full-time," she says. She opened Ann's Performing Arts Centre in 1992. 
Three years ago, Paula Daugherty, the mother of two of Buehler's dance students, asked Buehler if she'd like a new building. "I had been in my last studio for a while at that point, but it wasn't really made for my needs," she says. "Paula said to me, 'What if someone offered to build you a studio exactly how you want it?'" Paula and her husband were working on developing Paige Reese Plaza—a new shopping center in southern Springfield—and they invited Ann's to be part of it.
Buehler agreed, and she worked with Daugherty and architect Brian Kubik of Buxton Kubik Dodd Creative to plan out the ideal space. "Being a teacher for all these years, I had a long span of time to figure out what an ideal building would be," Buehler says. As Kubik designed the building to fit these needs, Daugherty also worked on the space's interior design to bring it all to life. "Paula and I are a lot alike, so we worked great together," Buehler says. 
The result is a gorgeous free-flowing studio featuring an open lobby, a locker room, a tumbling room, two dance studios, an office space, a cozy upstairs area for the employees and even a study nook for the kids. 
It's all open and airy, with modern furnishings and pops of red that add a bit of drama, plus crystal chandeliers that add a touch of glam. "It's chic, it's sleek and it's fun," Buehler says. "I just absolutely love it." 

Exterior
The building is located in south Springfield's Paige Reese Plaza shopping center. 
Lobby
The studio's open lobby space is a great place for families to spread out while they're waiting for a class to start or finish. It features a kitchenette complete with tables and chairs, giving kids the perfect spot to enjoy a quick snack. 
Locker Room
Of all the areas in the new studio, Buehler says the students really seem to love spending time in the locker room. "I always call it the den of iniquity," Buehler jokes. "The girls are always in there gossiping or making plans for the evening. They are up to no good in there, and I have to go get them." The space features 100 lockers.  
The Company
Of the studio's 250-some dancers, select students try out for and dance competitively in The Company. The Company dancers' photos are on display in the studio's lobby. "Entry-level Company dancers dance about six hours a week," Buehler says.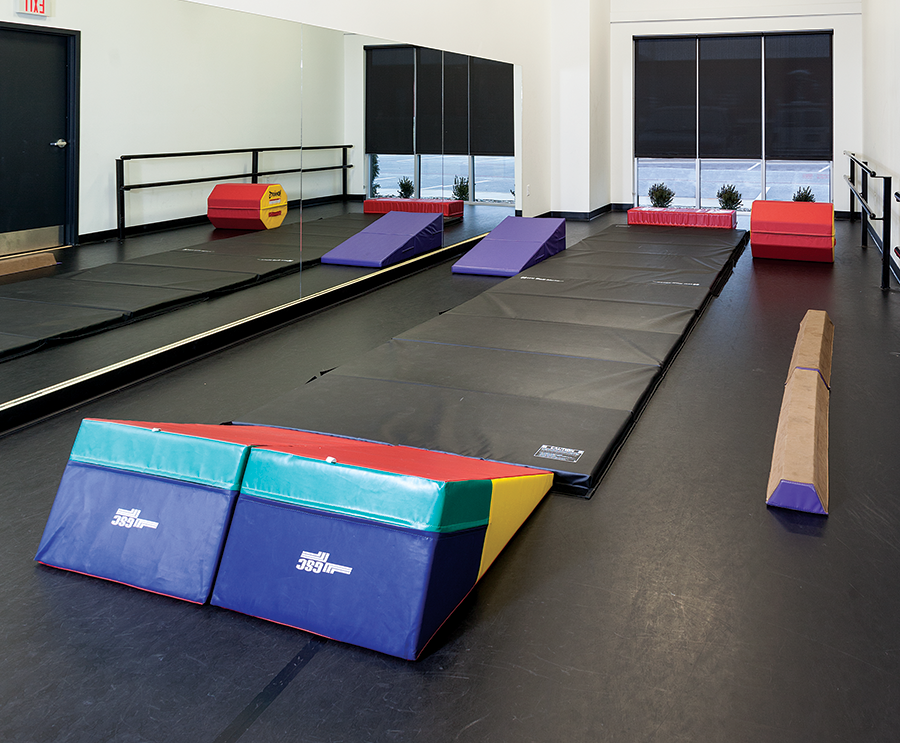 Tumbling Room
Some of Ann's youngest dancers begin with tumbling classes. "We start taking students at age 3," Buehler says. "All of the tumbling is geared toward dance." The room features mirrors, mats and safety equipment. 
Upstairs
Buehler designed the studio's second level to be a place for her employees to unwind. "Two of our employees have kids, so this is a nice place for them to spend their time," she says. It's perfect because it's a cute, cozy spot away from the hustle and bustle of the rest of the studio, and it's complete with a seating area and kitchenette, plus windows that overlook Studio A and the lobby. 
Dance Studios
While there are usually separate classes held in Studio A and Studio B, the spaces are divided by a garage door that can be opened to create one large space for special events. The studios feature Marley Sprung floors, plus mirrors, ballet bars and stall bars.