Health
Community Paramedic Certification
417-land is home to its first community paramedic certification, which helps paramedics address changing medical needs in the community.
By Juliana Goodwin
Mar 2017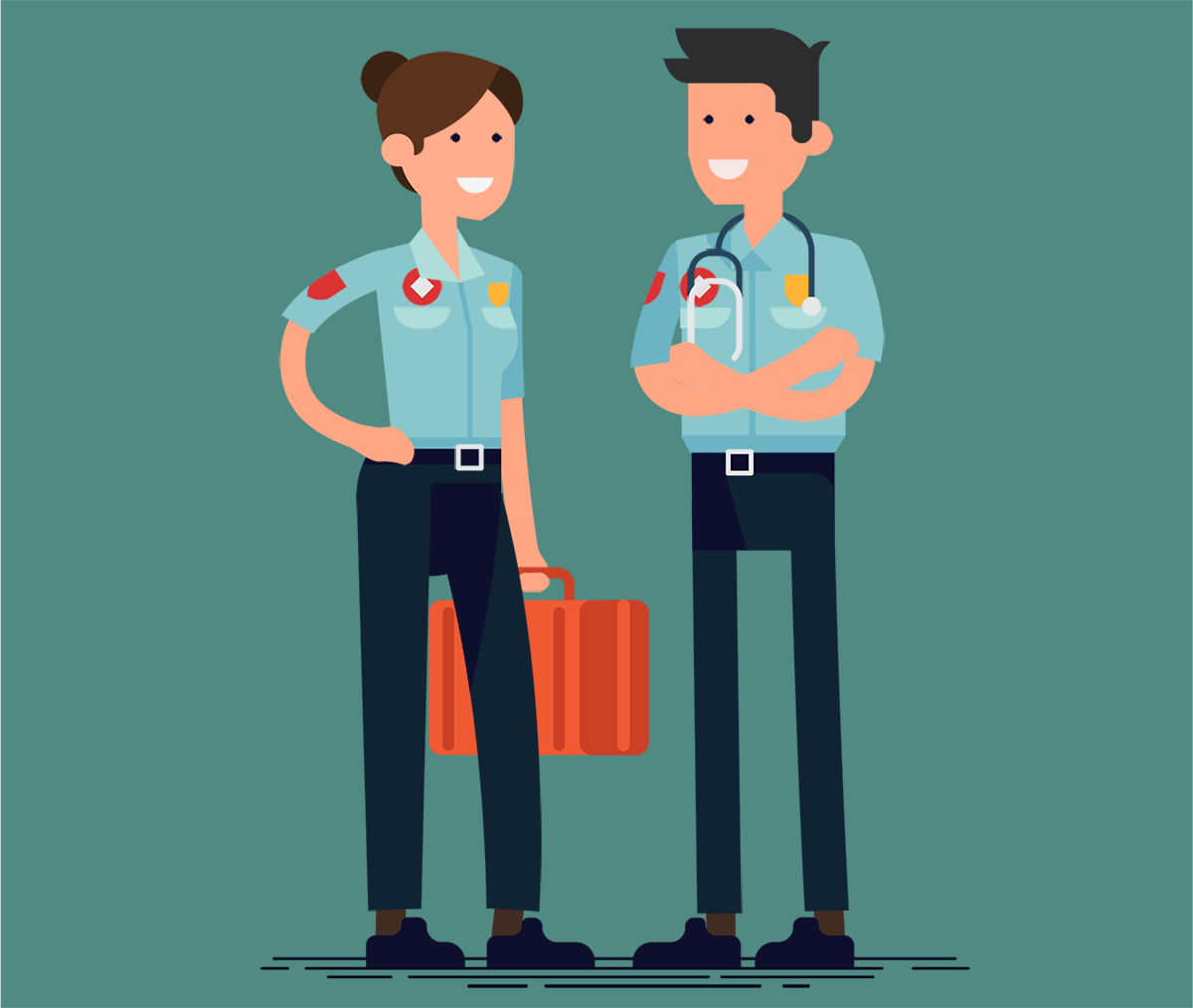 Southwest Baptist University and Mercy Hospital in Springfield have teamed up to offer a community paramedic certificate. It's a service relatively new to 417-land (in fact, CoxHealth recently started to offer something similar called Advanced Practice Paramedics).
"Over the last few years in Missouri and nationwide, there has been a big push to solve some of the health care problems with patients who are being readmitted into the hospital and also people going to the ER as their only path to health care," says Luke Walker, Paramedic Program Coordinator for Mercy Hospital Springfield. "We are trying to help these people find the best resource to meet their health care needs and possibly keep them from having to be readmitted into the hospital or having to make a trip to the ER as their only option."
The program launched in fall 2016 and is 12 credit hours split between two semesters, says Stacy Soden, Health Science Chair with Southwest Baptist University.
To enroll, applicants must meet the standard SBU admission requirements, be a licensed paramedic and have three years of experience. Tuition and fees costs $3,500. Upon completion of the program, students receive a certificate.
When designing the curriculum, SBU and Mercy looked to other states that have similar programs and also meet or exceed all of Missouri's requirements for community paramedic certificates.
"We are trying to help these people find the best resource to meet their health care needs." - Luke Walker
How the community paramedic is utilized depends on individual community needs, but the program is designed to fill the gaps. For example, if a paramedic responds to a 911 call and, with the patient's consent, feels the patient's need could be better met by another resource, the paramedic may coordinate those resources for the patient.
Another duty might be to schedule follow-up visits with patients who are discharged from the hospital with a high likelihood of readmission. 
"Another example is a person with a total hip replacement," Walker says. "Does that person have a toilet seat riser in their home that is essential for life function? Do they have a way to get to follow-up appointments? The function of the community paramedic is different for every person depending on their need."
The goal is not to interfere with home health care but to help patients who do not have access to home health care or do not qualify for it.
Mercy and SBU have partnered before, so this pairing seemed like a natural fit, Soden says. "SBU is a private, Christ-centered university, so we have a spiritual component threaded throughout the curriculum," she says. "Mercy is Christ-centered. Our missions and visions are very similar."
The program could benefit paramedics from around the region, Soden and Walker agree. Three paramedics enrolled in the program's first semester, and Walker and Soden expect those numbers to grow as awareness of the program spreads.