Dishes
Smoked Duck Hash at Mangia! A Nonna's Italian Kitchen
Plus six other things that passed the test of our taste buds.
By The Editors
Mar 2017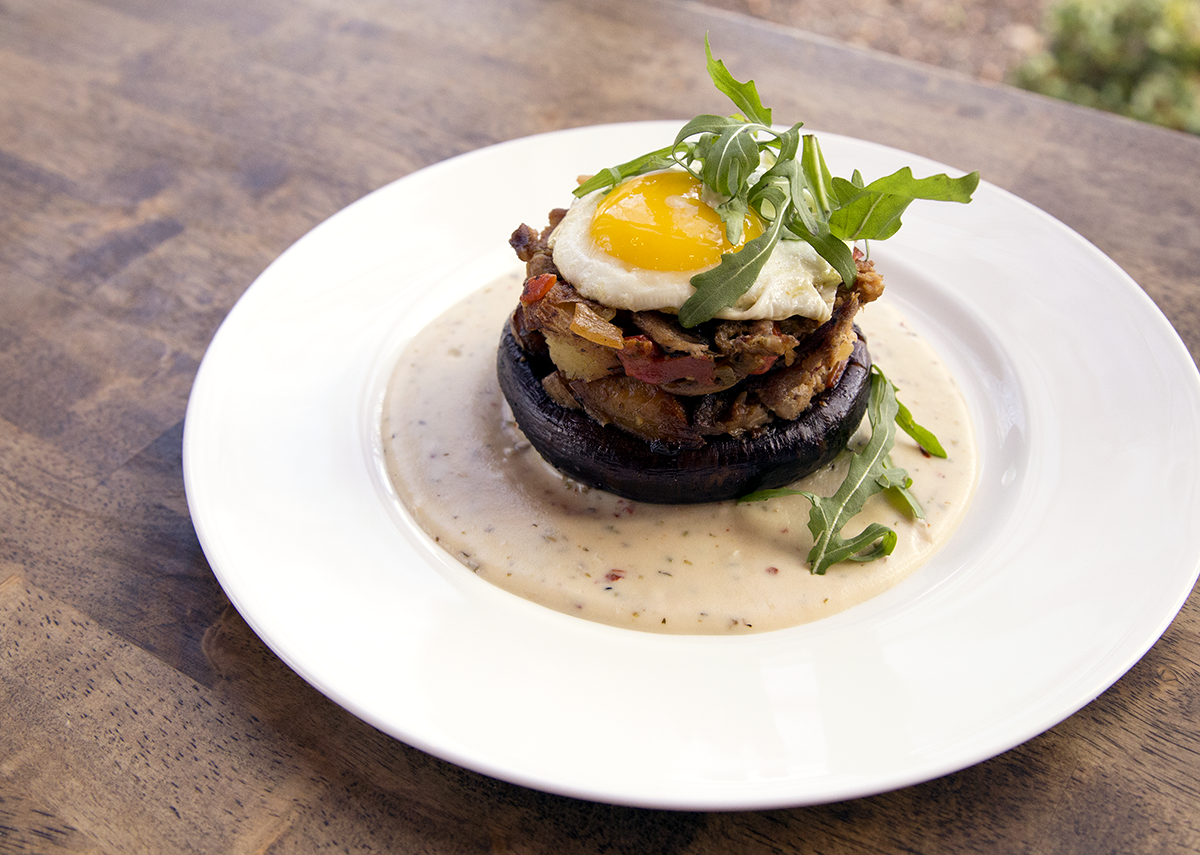 1. When brunch rolls around, one staffer can't resist the luxurious Smoked Duck Hash from Mangia! A Nonna's Italian Kitchen (3512 S. National Ave., 417-890-8300, nonnascafe.com). It's presented on a roasted portobello mushroom cap, topped with arugula and a sunny-side-up egg and served with smoked duck fat gravy. Yum!  
2. Pancakes and waffles tend to dominate dining debates, but it's pretty tough to beat the French Toast prepared at Farmers Gastropub (2620 S. Glenstone Ave., Springfield, 417-864-6994, farmersgastropub.com) with bread from The Artisan's Oven and served with banana and scrumptious bourbon-pecan syrup.
3. Heads up: If you stop by The Bruncheonette (424 N. Main St., Joplin, 417-781-3447, thebruncheonette.net), you must try the carrot fries. Crispy, salty and atypical, these tasty flash-fried spears are a worthy accompaniment to just about anything from this spot's inventive fare.
4. Good luck finding a better carb than the hearty, herbaceous rosemary bread made with unbleached, stone-ground, non-GMO flour by Ava Bread (avabread.weebly.com). Pick up a loaf at stores like MaMa Jean's Natural Market, Akin's Natural Foods Market and others.
5. For a satisfying, far-from-ordinary sandwich, one staffer's fave is the Tandem from Sequiota Bike Shop (3521 S. Lone Pine Ave., Springfield, 417-881-4488), which is filled with blue cheese, turkey, peppered bacon and romaine lettuce. That's all sandwiched between sourdough slices smothered with blackberry liqueur spread.
6. Of course CB Social House (314 S. Patton Ave., Springfield, 417-368-0778, cbsocialhouse.com) has all kinds of terrific, unique drinks on its menu, but when you're craving a classic whiskey sour, go ahead and order up one here. The barkeeps add just enough lemon juice for zip, and frothy egg white nicely mellows out the booze. 
7. Bursting with shrimp, hummus, pesto, spinach, feta and more, the Mediterranean shrimp taco at Great American Taco Company (2915 E. Battlefield Road, Springfield, 417-315-8745, greatamericantaco.com) is one staffer's go-to when she craves something healthy and flavorful.