Dishes
Tried-and-True Corned Beef
When St. Patrick's Day rolls around, a lot of people have corned beef on the brain. Prepare your own at home with the help of one 417-lander's tried-and-true recipe.
Written by Savannah Waszczuk | Photo by Vivian Wheeler
Mar 2017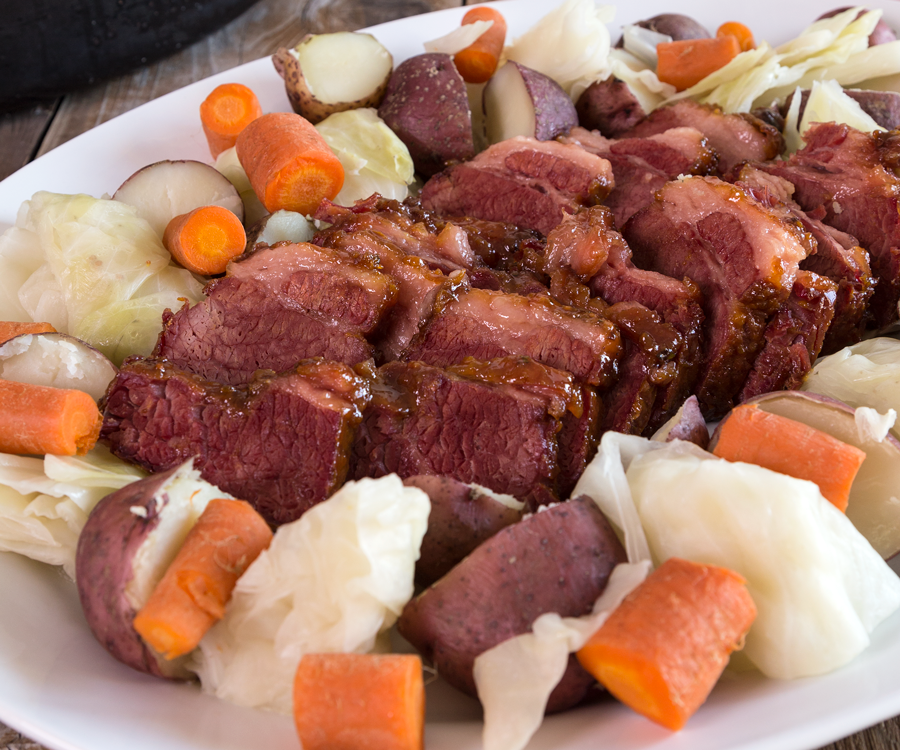 One of our usual gatherings always takes place on St. Patrick's Day, and it's an extra special occasion—Joan Whitaker, our very own Vice President of Finance and arguably the best cook this side of the Mississippi—makes us a complete corned beef feast.
When we started planning this issue, the talk of this annual St. Patrick's Day meal came up, and we all started to drool at the very idea of that meal. That's why we decided the perfect gift for our readers would be publishing a top-notch corned beef recipe to make yourself.
We asked Joan if she was interested in sharing her creation, but she said 417-lander Patti Mikulin is actually a much better source—Mikulin has hosted St. Paddy's Day dinners for 15-plus years, and she's also the mastermind who came up with the idea for the Humane Society of Southwest Missouri's annual Lucky Paws fundraiser (which is complete with a corned beef meal, of course).
We called Mikulin and asked her about her oh-so-famous St. Paddy's Day creation, and she was happy to chat. "Back when I managed an office, we had a St. Patrick's Day event," she says. "The caterer prepared the corned beef this way, and it was wonderful. I said 'I'm making it like this from here on out.' That was 15 or 20 years ago."
Mikulin has prepared this corned beef recipe for crowds small and large. "When I'm making it, I count on about half a pound per person," Mikulin says. "That's usually enough for everyone, but I don't have a ton of leftovers." She has also picked up a few other tips over the years, including choosing a flat cut of corned beef instead of a point cut. "I've found that the flat cuts are more tender," she says. She also likes boiling the corned beef earlier in the day, then having it finishing in the oven when guests come in. "It's great if it's in the oven when they arrive because then they get the aroma," she says. 
Mikulin's recipe makes a tender, sweet-glazed corned beef, and it has a few sides that are cooked right in the same pot. She recommends serving it with Irish soda bread, plus a variety of mustards and horseradish for garnish. Other than that, all you'll need is an appetite, plus the ability to take compliments—with this recipe, you'll be getting them all night long.