Profiles
David Harrison's New Book
One of Springfield's most prolific authors has already released two new books this year, with his 100th title hot on their heels.
By Katie Pollock Estes
Mar 2018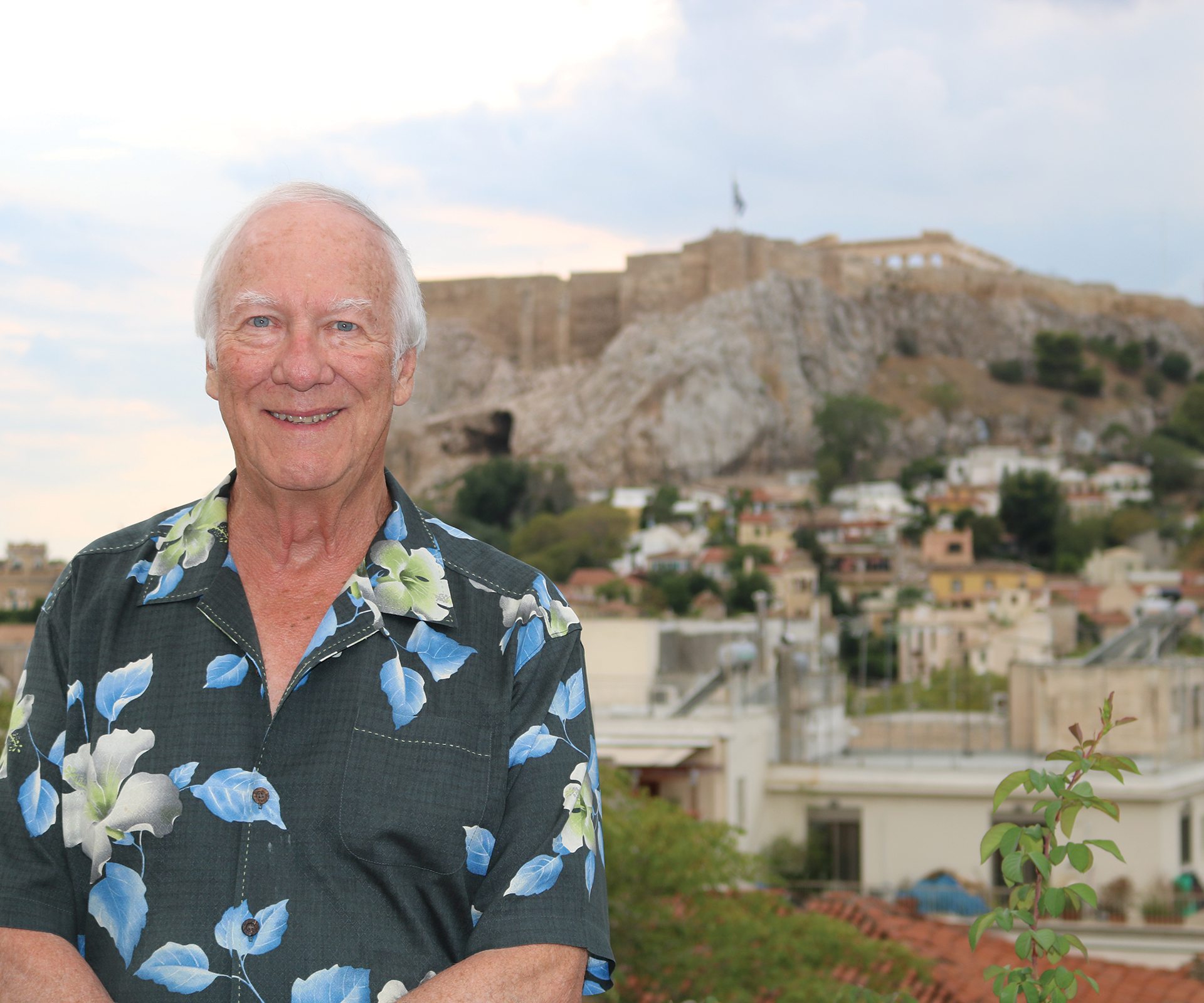 It seems like every time we turn around, David Harrison has produced another clever read for children. And it won't be long before his 100th book joins the ranks. I Want an Apple, a book for young children that explores how the human body works, was picked up by Holiday House late last year. It tackles the concept with storytelling instead of a "head bone's connected to the neck bone" anatomy lesson.
"Writing science for someone who is 4 or 5 years old is a challenge," Harrison says. "The final manuscript was only 136 words long. But each word serves a purpose, and the narrative is about a child who sees an apple on the table and what his body does to allow him to get up, cross the room, reach onto the table and pick up the apple."
I Want an Apple does not yet have a publication date. Harrison says he has four books under contract with Holiday House, and I Want an Apple is second or third in line. 
While we wait for No. 100, there are plenty of other Harrison books to crack open.

Later this month, his newest book, titled Crawly School for Bugs, is released, and A Place to Start a Family was released in January. We took the March release for a test drive to see what it's all about. 
I knew I was going to enjoy Crawly School for Bugs: Poems to Drive You Buggy the moment I saw the illustration of a woolly worm wearing a teddy bear backpack on the very first page. It's cute!
Then I read the second short little poem titled "Our School Motto." It reads: "Crawly bugs are always cool. We obey the Golden Rule—Never eat a friend at school!" And it's funny!
I brought the book home to read to my 5-year-old son, Oliver, who is quite the children's literature buff. He enjoyed finding the clever details in the anthropomorphic bug illustrations, and he pondered the on-again-off-again popularity of the school's resident lightning bug. He was pretty invested in their little buggy lives. Hidden among the humorous poetry are little lessons about the natural world. For this particular 5-year-old science fan, Crawly School was a hit.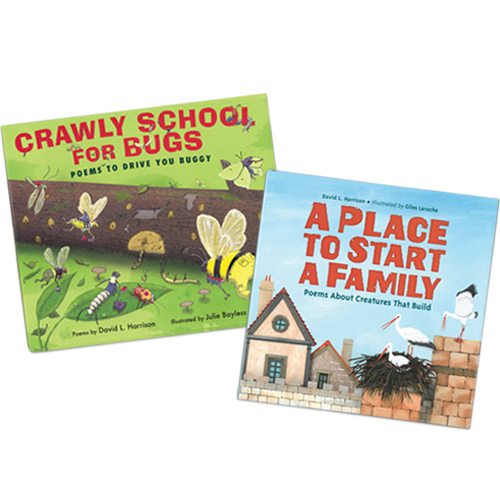 You can purchase David Harrison's books on Amazon. 
Crawly School for Bugs is released on March 20. A Place to Start a Family is available now.