Style
Lavare Spa Oxygen Facial
The oxygen facial at Lavare Spa can give you that Hollywood glow without the dreaded redness of its cousin microdermabrasion.
By Ettie Berneking
May 2014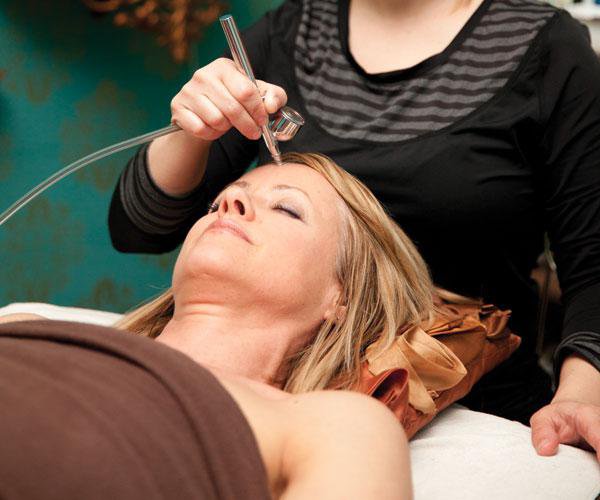 Getting that fresh-of-face glow doesn't mean you have to go under the knife. Between facials, peels, scrubs and rubs, there are several ways to brighten your visage without a week of bed rest. The oxygen facial at Lavare Spa (1460 E. Cherry St., Springfield, 417-227-6211,
lavarespa.com) combines that Hollywood glow with a little over-due pampering. First, you're treated to a cleansing facial massage followed by a scalp and neck massage. Next, a machine filters air into medical-grade hyperbolic oxygen that is infused into a serum that exfoliates and hydrates your skin. "This softens any fine lines and tones your skin," says Elle Feldman, owner of Lavare Spa. "It gives the same results as microdermabrasion without the redness and irritation." Imagine a gentle power washing for you skin where you come out squeaky clean and relaxed.