Dishes
Ranch to Restaurant
Where's the beef? For two vertically integrated dining destinations in 417-land, it's raised right down the road by operations that are directly connected to those establishments.
By Stephanie Towne Benoit
May 2017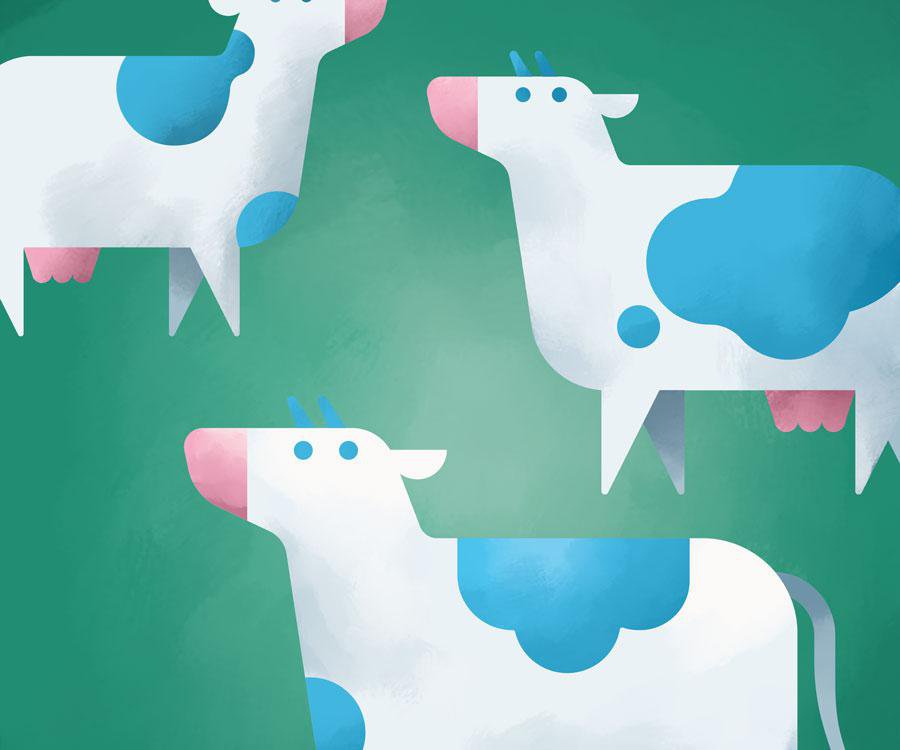 After exiting I-44 near Joplin en route to Downstream Casino Resort, guests cruise past rolling fields where hormone-free, registered Black Angus cattle graze peacefully within view of balconies atop the nearby resort.
Those cattle are part of the nearly 1,000-strong Quapaw Cattle Company herd, the 3-year-old operation providing the lion's share of the beef that's served in the casino's various restaurants. Spearheaded by John Berrey, chairman of the Quapaw Tribe of Oklahoma, which owns and operates Downstream Casino, the tribe launched Quapaw Cattle Company to supply the resort's restaurants with top-notch beef and to ensure quality control throughout the animals' lifespans. 
Berrey says that investment—including working with Oklahoma's venerable Spur Ranch to initially form the herd and building a $50 million processing plant that's currently in the works—has paid major dividends already, including creating jobs for the community and raising the culinary bar at Downstream. "It's like night and day," he says. "Texture, flavor, consistency—it's just an unbelievably better product. Guests can really tell the difference."
Part of that difference comes courtesy of the operation's adherence to humane, safe practices in the raising and handling of its animals, which include buffalo. Ranch manager Tom Hardcastle says Quapaw Cattle Company follows concepts put forth by Temple Grandin, the famous animal welfare expert and scientist known for advancements including pens that improve the quality of life for cattle. "We try to follow that 100 percent," Hardcastle says.
For Lucus Setterfield, Downstream's director of food and beverage, those principles are what set Quapaw Cattle Company—and consequently the casino's restaurants, like its luxe Red Oak Steakhouse—apart. "It's something that we obviously stand behind and we're proud of because we understand where that animal is coming from, the care that animal is being given, the humane treatment behind it," Setterfield says. "The quality of the product itself is highly above any kind of standard that we've seen before." 
"The quality of the product itself is highly above any kind of standard that we've seen before."
— Lucus Setterfield, Downstream Casino Resort Director of Food and Beverage
Downstream Casino Resort isn't the only 417-land locale benefiting from such vertical integration. Since College of the Ozarks opened the Keeter Center in 2004, Robert Stricklin says the facility's Dobyn's Dining Room restaurant has always leaned on campus sources for numerous products. Stricklin is the executive chef at Dobyn's and assistant professor of culinary arts at the college. Currently, the menu features campus-raised pork, bacon, sausage and, one day, beef. "I just really try to feature as much product that we raise ourselves with everything on the menu," Sticklin says.
That pork is raised in the college's hog farm, a facility so state-of-the-art that Stricklin says it's often called the Hampshire Hilton because of the registered Hampshire and commercial crossbred hogs that are raised there. The college is also home to a USDA-inspected plant where the animals are processed, ensuring the quality of the products through every stage, which Stricklin says has been hugely beneficial both in educating students and in providing an excellent experience at the restaurant. "For me as a chef, I have a very good relationship with the person that runs the processing facility," he says. "So, for example, if I'm receiving pork chops, and I want to change sort of the way the pork chop is being cut, all I have to do is go down to the processing plant and show them or explain to them what I want done, and I'll have it later that afternoon."
For both the Keeter Center and Downstream Casino Resort, such proximity and quality control doesn't just benefit the chefs working with those products. It also gives diners greater confidence in the meals they enjoy at those restaurants. "The benefit really is us being able to talk about the cattle—us being able to tell the guest that this isn't something that we don't know where it came from," Setterfield says. "We know the story of that animal. We know where it came from. And that gives our guests, and it gives me, a lot of confidence in what it is that we are serving them."