Reviews
The Battle of the Flash-Fried Spinach
Three spinaches enter, only one comes out victorious.
By Rose Marthis
Nov 2016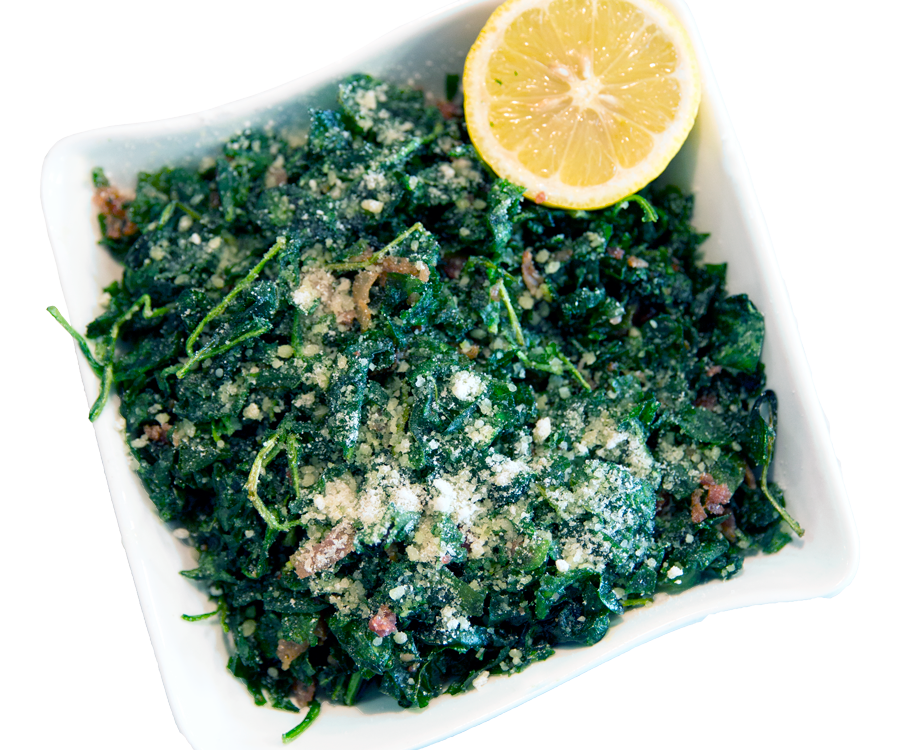 With all the healthy hype about kale, I think we tend to neglect the OG leafy green: spinach. Spinach has always been there for us, providing a soft bed for dressings and great veggie option for quiches. But we all know the best way to cook your vegetables is to dunk them in hot oil. Enter flash-fried spinach—the light, crunchy, salty starter 417-landers know and love. When locals crave the tasty treat, they go to one of three places: Metropolitan Grill, Pasta Express, or Fire & Ice Restaurant & Bar. We know they're all good, but which spinach could be crowned best of the best? That's exactly what I set out to determine. For three meals in a row, I ate nothing but flash-fried spinach. (We'll chalk it up to determination—not procrastination.) I came up with an official score card ranking the spinaches on a scale from 1 to 5 on portion size, flavor, texture and toppings, which added up to their overall score out of 20 points. Below, see my tasting notes and scores, and see who won the unofficial Battle of Flash-Fried Spinaches.
---
Multiple Springfield locations 
Technically, flash-fried spinach isn't on the menu here anymore. But technically, you can still ask for it at the counter and they'll make it for you. So I did. And it came in all its salty, lemony glory. Pasta Express wins this contest in flavor, solely because of the addition of bacon. You can't win against bacon. This spinach's downfall is texture. There's too much oil, which makes it soft and not crunchy. 
2931 E. Battlefield Rd., Springfield, 417-889-4951
You can get fried spinach here as a full-sized starter, half-sized starter or a side, so there's really no excuse to not order it. The plate comes piled high with crispy spinach leaves seasoned with garlic and Parmesan with a lemon wedge on the side. This is the lightest of the three spinaches, not falling victim to heavy oil weighing it down. A squeeze of lemon juice brightens the spinach, but I missed some saltiness.
2546 N. Glenstone Ave., Springfield, 417-522-7711 
The flash-fried spinach appetizer here is huge. The two-foot long plate could easily feed three people. What sets this spinach apart is the Parmesan cheese, which is shredded rather than crumbled or grated like on the other two. This really lets you get cheesy, spinachy bites. Beyond that, this spinach is similar to Metropolitan Grill's in salty, lemony flavor, but closer to Pasta Express's too-soft texture.