Life
Party with Batman at the annual Bruce Wayne Charity Gala Dinner
Springfield MO's caped crusader is throwing a fundraiser this month for Project Bat Foundation. Find out how you can party with Batman too.
By Larnelle Foster
Nov 2018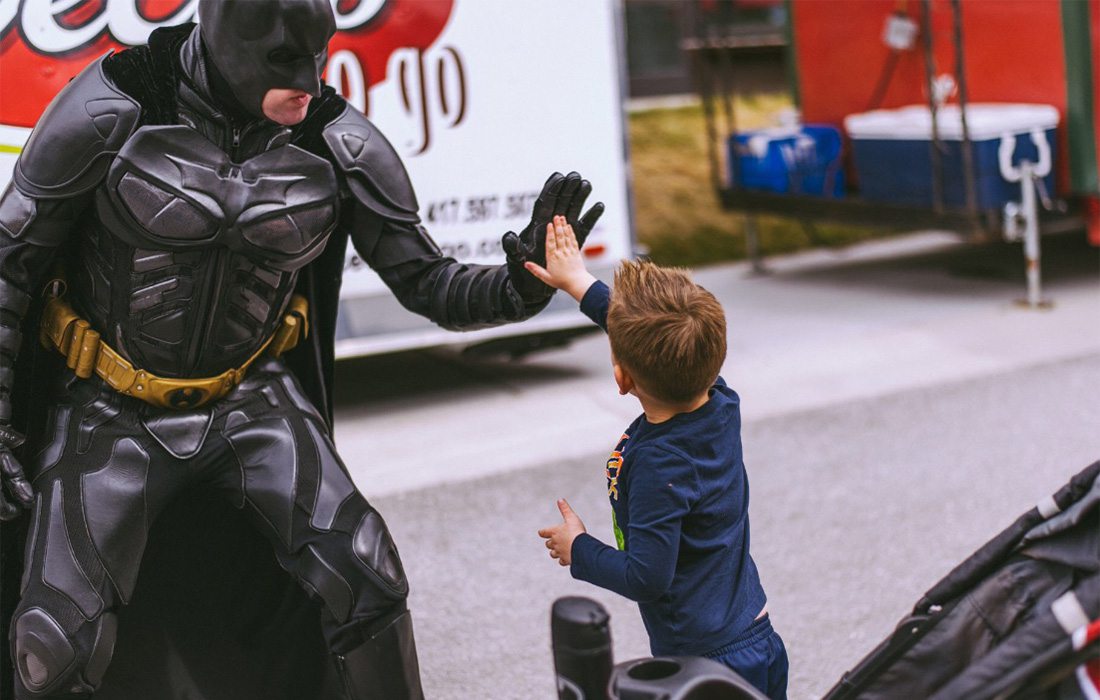 It's a rainy Sunday morning when Dean Smith pulls up in his sleek black SUV. I jump in the passenger seat and immediately notice that The Dark Knight is actually playing in the car and cannot help but think, can one of the people you think you know actually be a superhero? Oh...and is this safe? 
He has blonde hair. Blue eyes. An average frame. He wears a black sports rain jacket, grey jeans and black high tops. It is actually exactly what one might expect for someone in his position to wear on his day off. He's all in black on his day off, and he dons a different black suit in his role as Springfield Batman—a caped crusader who visits children in Springfield-area hospitals, spreading a little joy through a surprise celebrity superhero spotting. On this day, we spend a little time together, so I can see what makes Batman tick when he's not in costume.
We make the decision to go to brunch. He decides on the Monte Cristo and I can't pass on the shrimp and grits. There is a comfort level with this mystery man for sure. Many people come to the table and say hello or make pleasantries and I am struck that he really does seem to genuinely enjoy people. 
We eventually get some time to speak uninterrupted and what is most surprising to me is his genuine desire to help people, especially children. But the surprise comes more from his vulnerability. He's not doing anything that he does for any sort of credit, and in fact I am shocked to hear that when he started on this endeavor, there were many who made fun of him or simply didn't get why a grown man would want to do something like this. But he stuck to it. And for good reason.
Brunch wraps up and he is gracious enough to invite me over to get a better window into his life. He seems to beam when he shows off his Batman suits and especially when he introduces me to his dogs, Bruce Wayne and John Snow. 
The day ends. He drops me off. I look back as he pulls away at the license plate that says BAT-1 GOTHAM CITY. I think to myself, thank you Springfield Batman.