Recipes
Build the Perfect Pizza Pie at Home
One of the best ways to take advantage of the bounty of local, seasonal ingredients—and get creative at the same time—is to make homemade pizza. We dug up a few fun ways to get started.
By Katie Pollock Estes
Oct 2018
Who doesn't love pizza night? The main dish is something you know your kids will eat, and you get to clean out the fridge, too. That lonely half of a bell pepper leftover from dinner two nights ago can be the start of a veggie pie. The last crumbles of goat cheese are the perfect accent topping. Even things like nuts and honey can add a bit of a surprise flavor. 
We love pairing whatever the heck we have in the pantry with some select locally made and grown ingredients to create something fun for the dinner table. A perfect starter for your pie is a par-baked pizza crust from Color My World Farm. The company started in southwest Missouri and sells the ready-to-top crusts to hungry shoppers at Farmers Market of the Ozarks. Visit their booth at the market to see what they have, and let the crusts inspire the rest of your recipe. They come in a variety of flavors and seasoning options—with some paleo-friendly and wheat crusts available too.
Once you have your crust nailed down, the sky is the limit. Peruse the farmers market to find seasonal vegetables, herbs and fruits. (Yep, fruits. Dessert pizza!) Purchase your cheese from local farms and your meat from local butchers, and before you know it, you've created a burst of southwest Missouri flavors that comes piping hot out of your oven. The meal is one the whole family loves and one you may not find elsewhere. Read on for our suggestions for ways you can combine local ingredients for the perfect make-at-home pie.
Homemade Pizza Four Ways
We put together a few of our favorite ways to make pizza using local ingredients. But the beauty of pizza is you can change it up and make it your own. Start with a par-baked pizza crust from Color My World Farm (available at Farmers Market of the Ozarks) and the ingredients listed here and then spice it up however you like!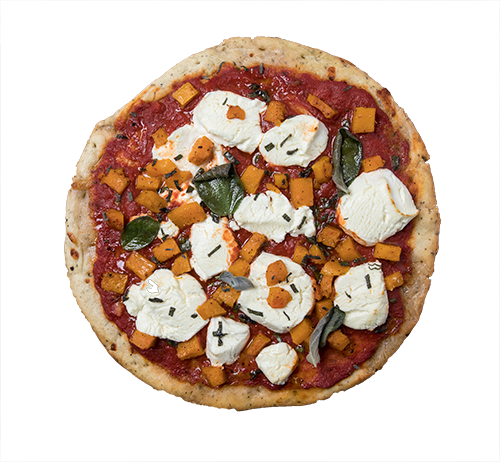 1. Breakfast Pie
• Sliced avocado and fresh arugula after baking
2. Fall Veggie Pie
3. Sweet-and-Spicy Pie
• Crushed red pepper flakes and chopped pistachios
4. Classic Pie
• Fresh mozzarella cheese