Spaces
This Table Rock Lake Lodge is a Lakegoer's Dream
With natural features galore and plenty of private spaces, this Table Rock Lake vacation home is the ultimate waterfront sanctuary.
By Claire Porter
Oct 2018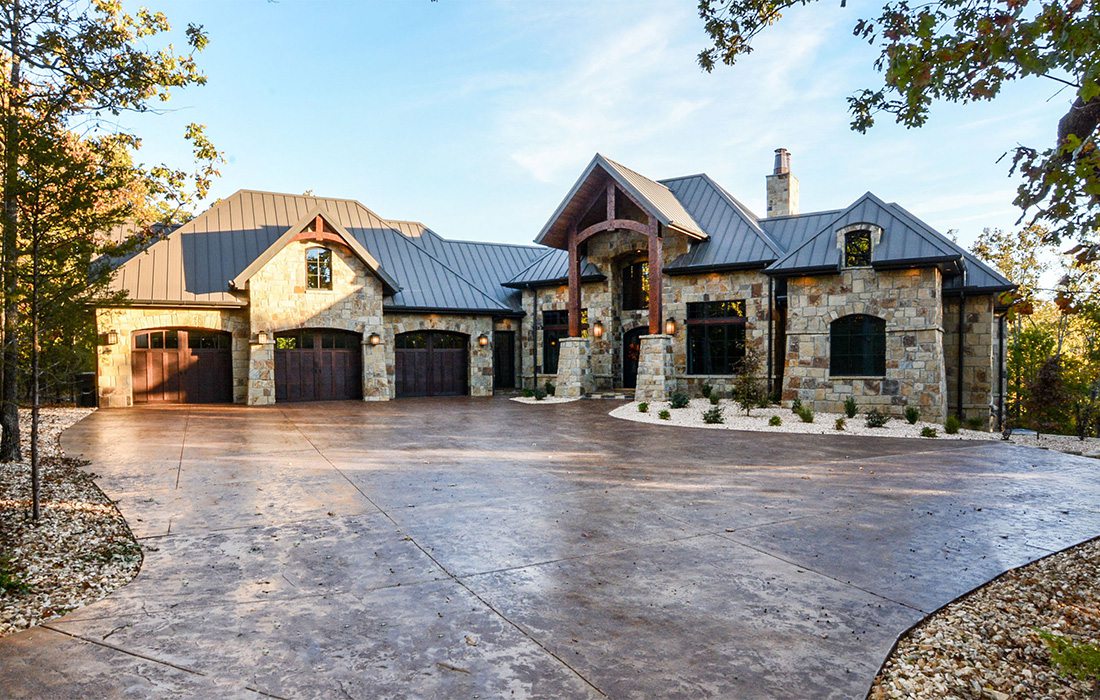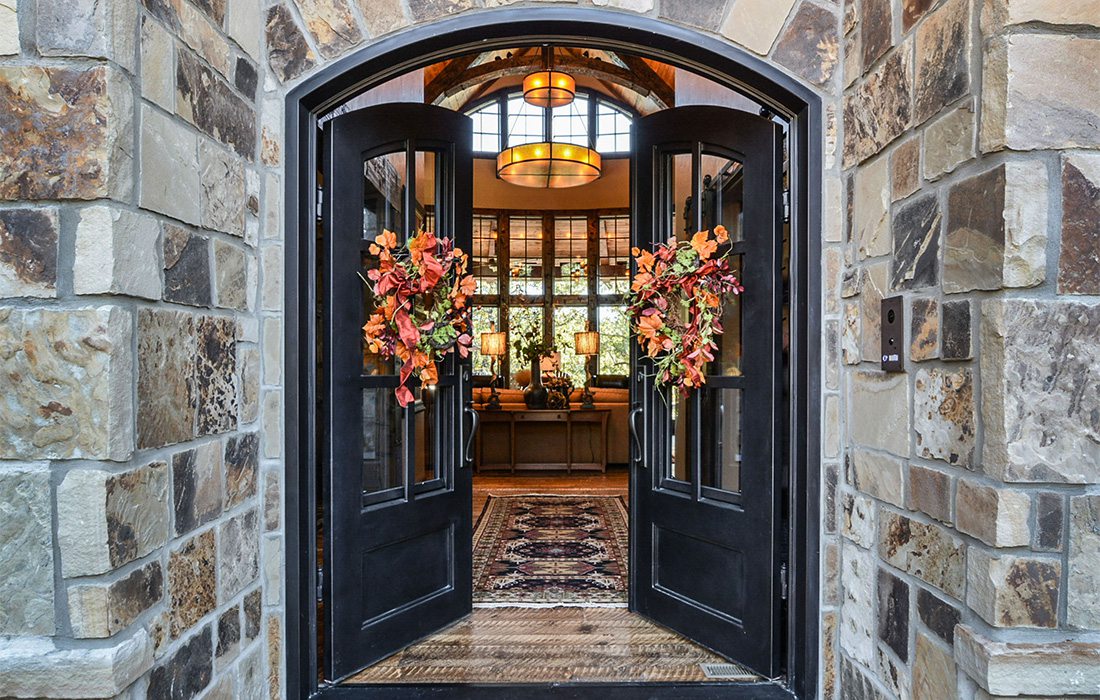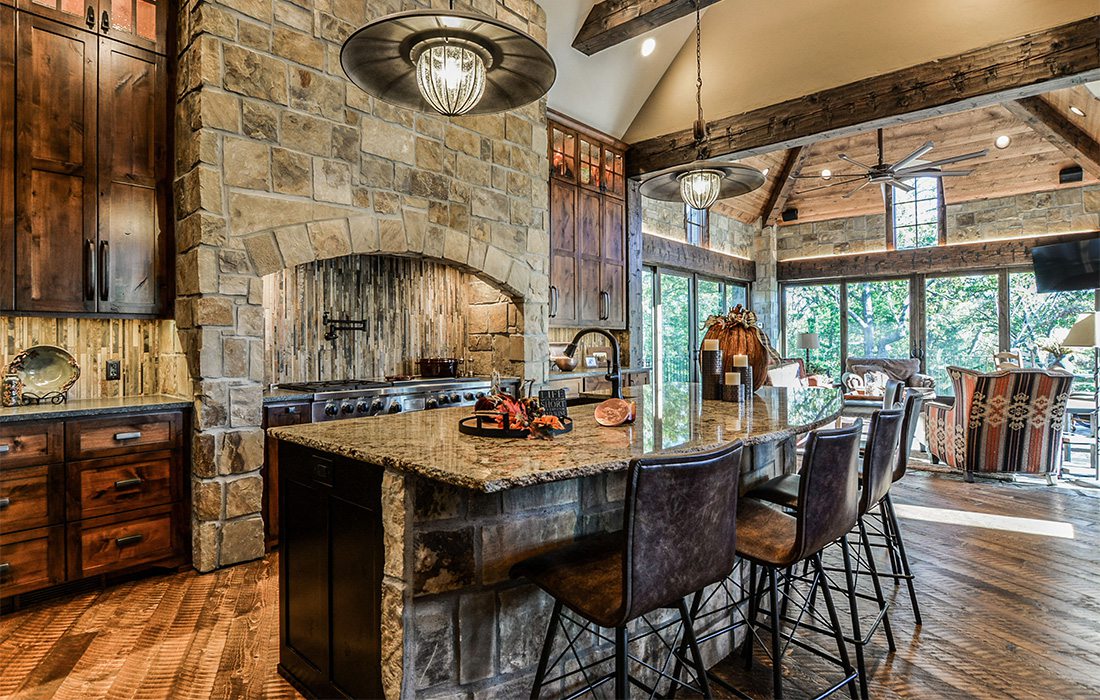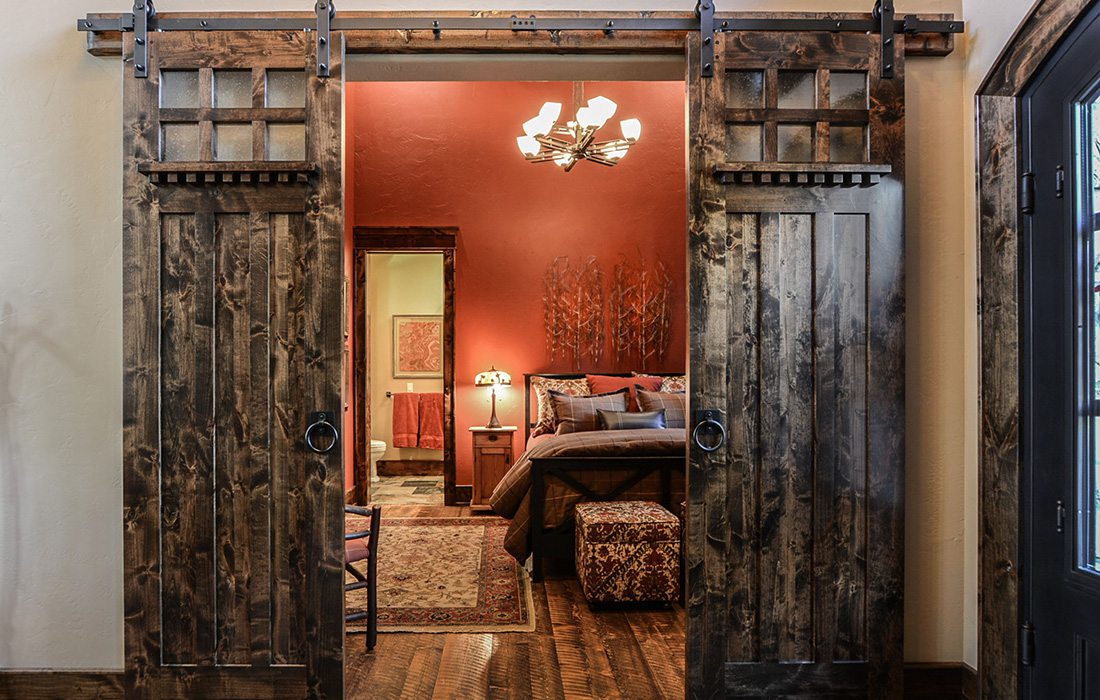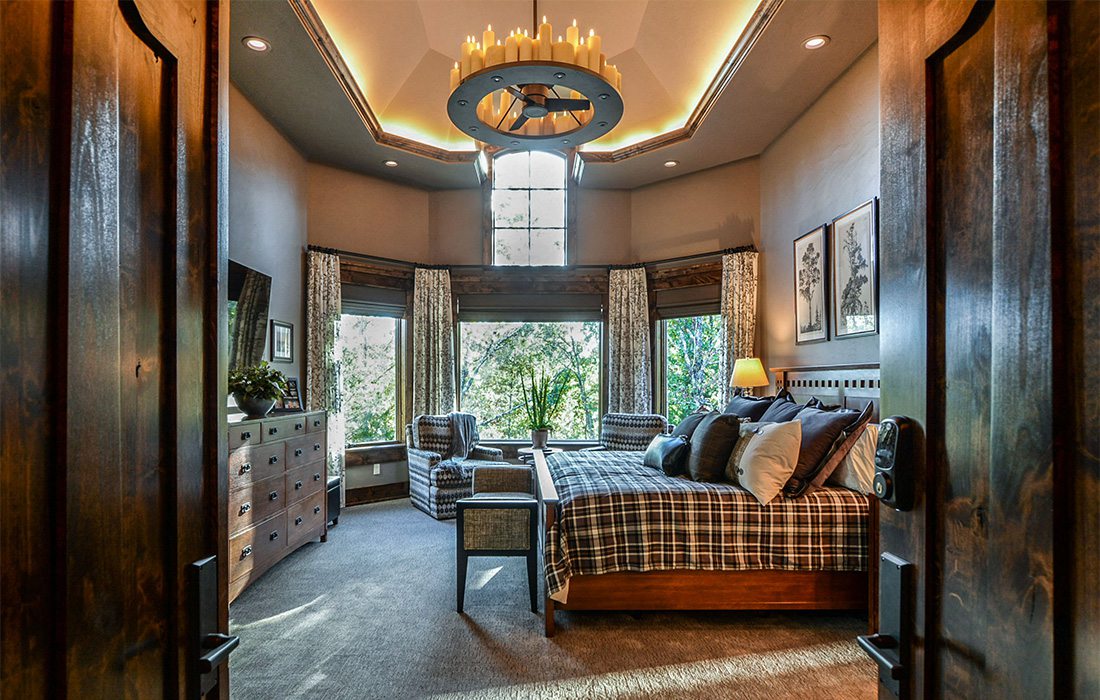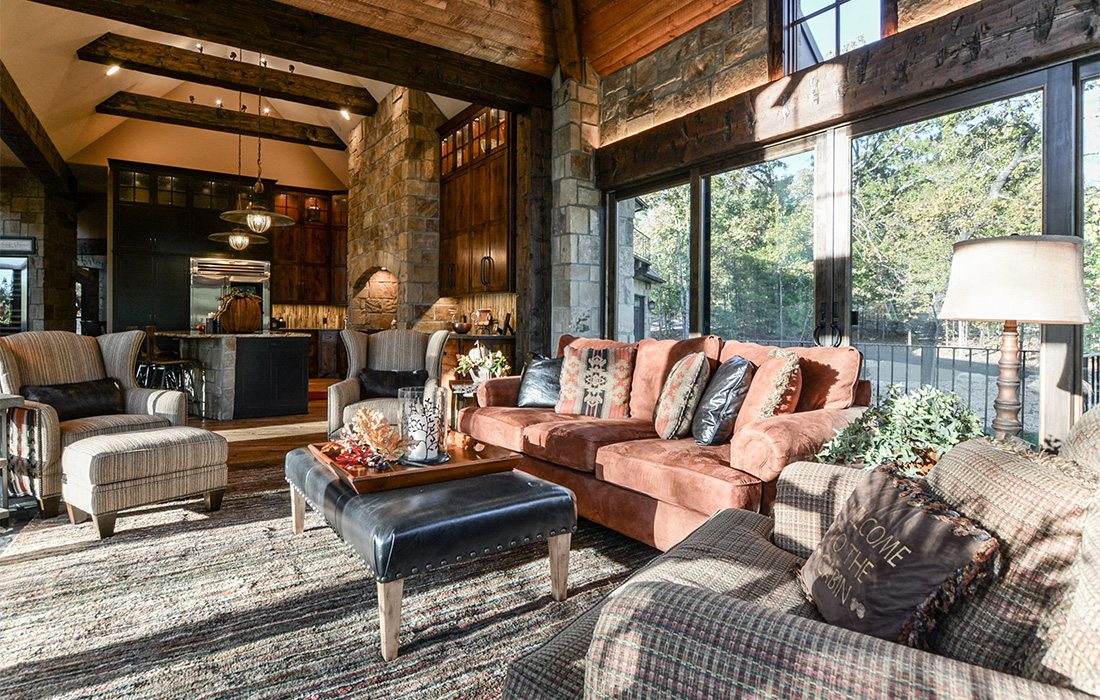 When a couple from West Des Moines, Iowa, decided to build a vacation home on Table Rock Lake, they fully embraced the natural elements of the region. "The granite and stones and materials you see, we tried to make it feel indigenous to the Ozarks," says Cindy Love, sole owner and designer with Cindy Love Designs, who executed the interior design of the home. 
This home is actually the homeowners' third run in the neighborhood. One of the homeowners had vacationed at Table Rock in his youth, and after his parents retired in the area, he and his brother purchased a home together. As their respective families grew, the couple split off and built their own home across the street from this current lot. But they found themselves liking the dock and cove across the street more than the one on their property, so they sold that home and contacted Schaeffer-Mitchell Construction to build this stunning lodge craftsman–style custom house. 
In building the home, which came together in just one year, the homeowners prioritized three things: lots of windows, big comfortable spaces for entertaining and separate private areas for guests. "We love that open design," one homeowner says. The couple contacted Cindy Love, who was tasked with integrating the couple's favorite colors—warm reds, burnt oranges and richly spiced hues—into natural elements like stone and wood and the homeowners' existing furniture. "It was super important to them that I stuck with the prairie design, so I did extensive research," Love says. That design vision included linear elements and dramatic natural features, such as a stone wall encircling the staircase to the basement. "The stonemasons did a wonderful job, and that had to be such hard work because there's a lot of that stone in the house," says one homeowner with a laugh. 
The home, which has five bedrooms, two bunkrooms, five full bathrooms and two half-bathrooms, is open and airy thanks to soaring ceilings and plenty of windows overlooking the trees and the lake. There are designated spaces for sitting, relaxing or retreating from the hubbub during busy entertaining weekends. "Of course, when you have a vacation home, you do have lots of guests, and [we] just like them to have their own private spaces and be very comfortable, because sometimes you just need your space," one homeowner says. Not only does the home have plenty of bedrooms and bathrooms for each guest, but there is also a full apartment above the garage, plus an equipment barn down the street with a full gym and four-bedroom apartment, meaning a weekend at this lake retreat can feel like an exotic sanctuary within your very own space.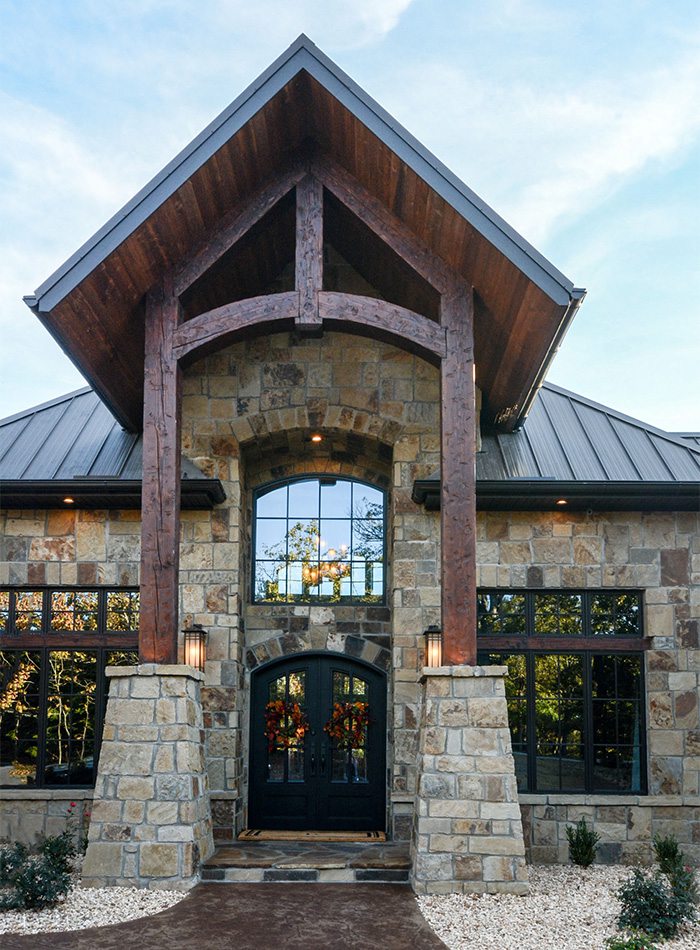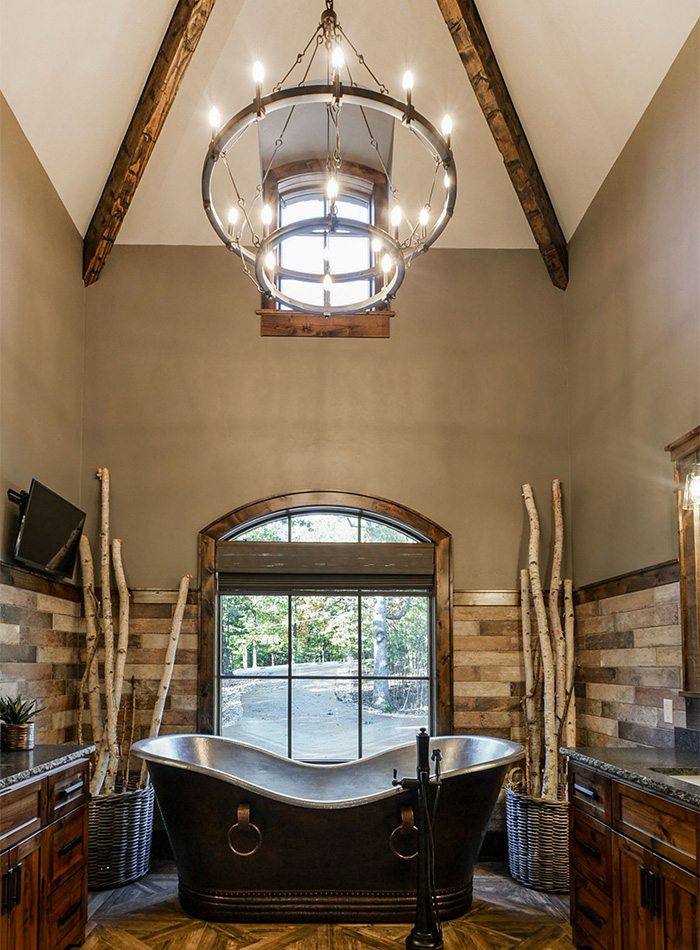 The natural spa feel of the master bathroom creates a relaxing space, and intricate details like a chandelier and geometric tile floors bring luxury.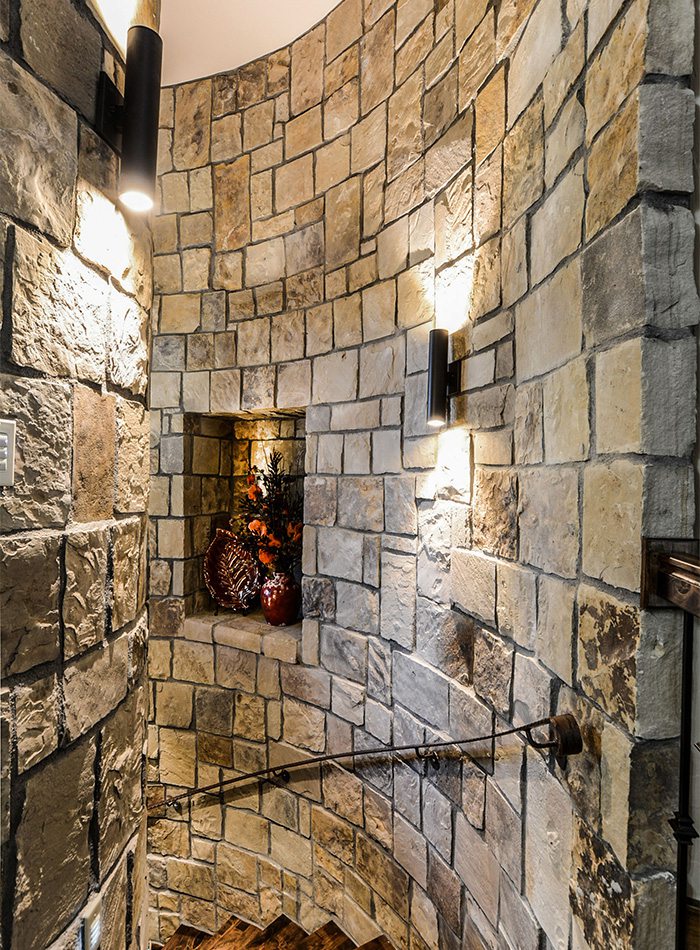 The homeowners found house plans online, but with help from Schaffer-Mitchell Construction, they added personal and regional touches, like this stone wall leading from the living room to the basement.
Photos by JK Estate Photography LLC