Drinks
Orange Delight from Metropolitan Grill
It's fruity, fizzy, fun and spiked!
Written by Savannah Waszczuk | Photo by Vivian Wheeler
Sep 2016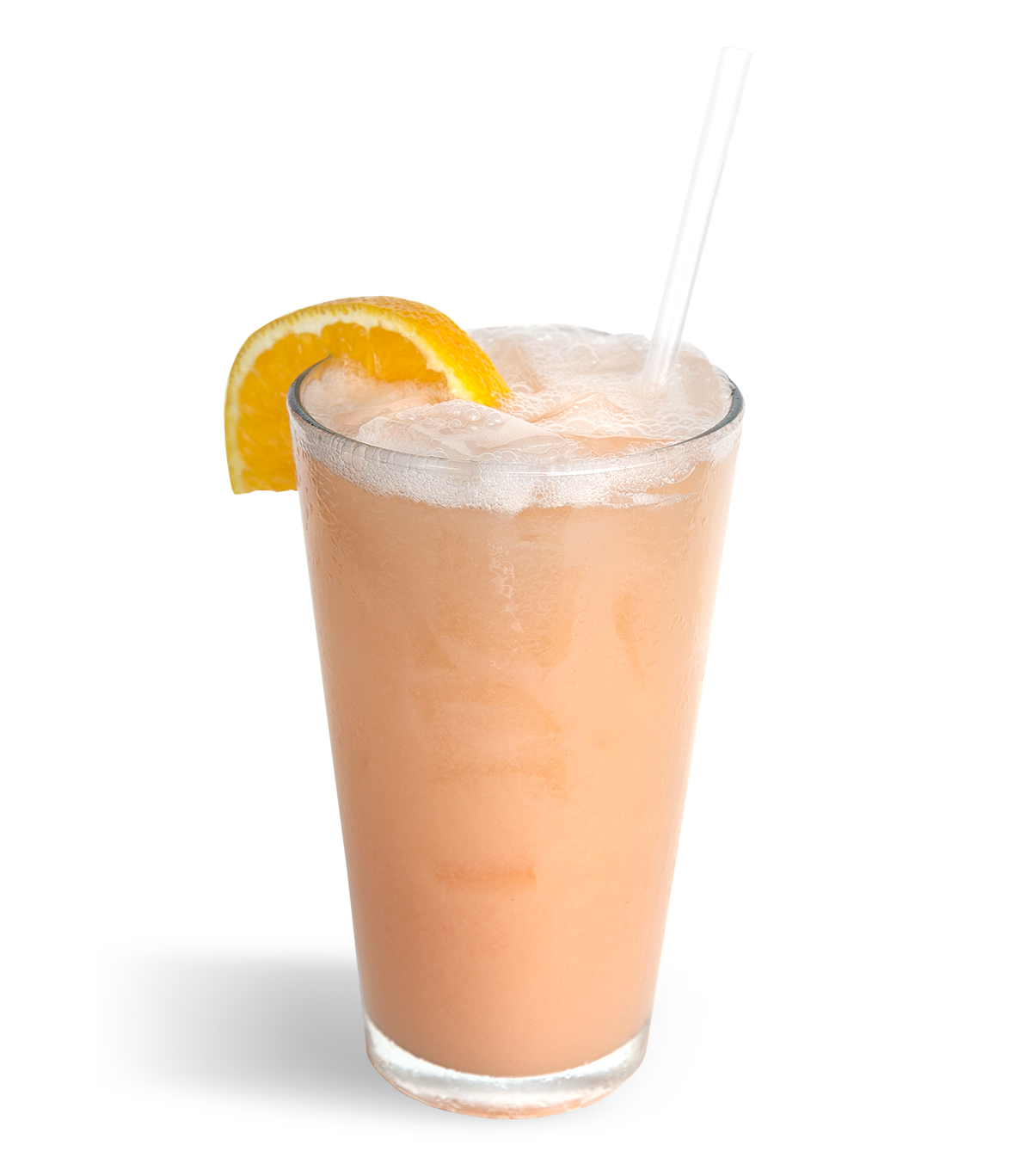 While we've seen many restaurants come and go over the years, Metropolitan Grill (2931 E. Battlefield, Springfield, 417-889-4951, metropolitan-grill.com) has never left our side. It definitely tops the list of those long-time favorite eateries where you can always count on good food and good company, no matter how long it's been since your last visit. I recently went to happy hour at the east-side staple, and just like old times, I found myself salivating at the mere thought of Metro's flash-fried spinach as I perused the cocktail menu. Several seasonal creations caught my eye, but then on a whim, I decided to be adventurous. Different from the average orderer. A member of Metro's in-crowd, if you will. I asked our waiter about any off-the-menu secrets, and then he talked to the bartender and they whipped me up something that was "ordered by several of the regulars." The drink is called the Orange Delight, and it's made with Ketel One vodka, blood orange liqueur, raspberries, limes, orange sherbet and Sprite. You know how you sometimes wish someone would have spiked the punch you're drinking at your best friend's 5-year-old's birthday party? Well, Metro spiked the punch, and this is it. It's fruity, fizzy and fun, just like all those party punches, but it has that smooth vodka finish you secretly long for as you're standing in a room full of rowdy kindergartners. And the even-better part about drinking it at Metro? You didn't even have to bring a gift.