Style
Lavender Falls Farm
A blossoming local line crafts all-natural products harnessing the beautiful scent and beneficial properties of lavender.
Written by Stephanie Towne Benoit | Photo by Kevin O'Riley
Sep 2016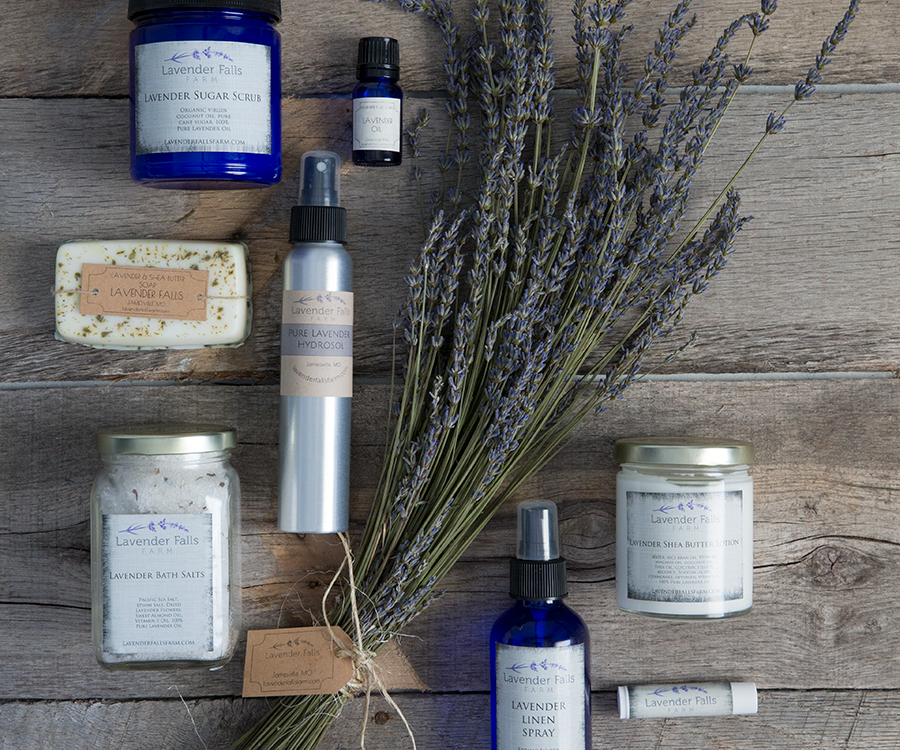 With days of blazing sun, blistering heat and dryness-inducing air conditioning, summer can leave skin looking a little worse for wear. Happily, Thor and Catherine Bersted are helping 417-landers revive their skin with their all-natural line of effective, dye-free products featuring flowers grown at their Lavender Falls Farm in Jamesville.

Catherine, who is a former physical therapist assistant, and Thor started the operation when an injury impeded Thor from returning to work as a police officer. "We had just gotten this property and acreage out here, and so he thought, 'What can we do with this land to make it work for us?' or something that he can do on the side, and so we started looking into the lavender," Catherine says. 
Soon after, that land was home to hundreds of the fragrant plants, which they used to create formulas for what is now Lavender Falls Farm's line of skincare and household products. "It was like a chemistry lab in our kitchen, mixing things together and coming up with what we wanted," Catherine says, describing the process. 
They quickly determined that their products should be as safe and natural as possible and feature plant-derived ingredients, like the potent lavender oil steam-distilled on-site. "It is 100 percent pure," Catherine says. Other ingredients include avocado oil and chamomile, both components of the lotion, a top seller. "It absorbs into the skin really well and lasts a really long time," she says.  
Other favorites are the exfoliating sugar scrub, moisturizing lip balm and bath salts, which in addition to making for a luxurious soak also nourish skin with sweet almond oil and vitamin E. The 3-in-1 Candle is another multitasker. As it burns, not only does it provide a relaxing fragrance, but it also creates a scented skin-softening massage oil.
In the future, the Bersteds plan to go petal to the metal hosting visitors to the farm with you-pick days and a lavender festival. They also hope to open a wedding venue on-site. In the meantime, we're just glad that our skin gets to benefit from their flower power.