Life
5 Pound Pup is Your Dog's New Favorite
5 Pound Pup is an extension of 5 Pound Apparel that includes man's best friend and gives back to the community.
By Asia Key
Sep 2017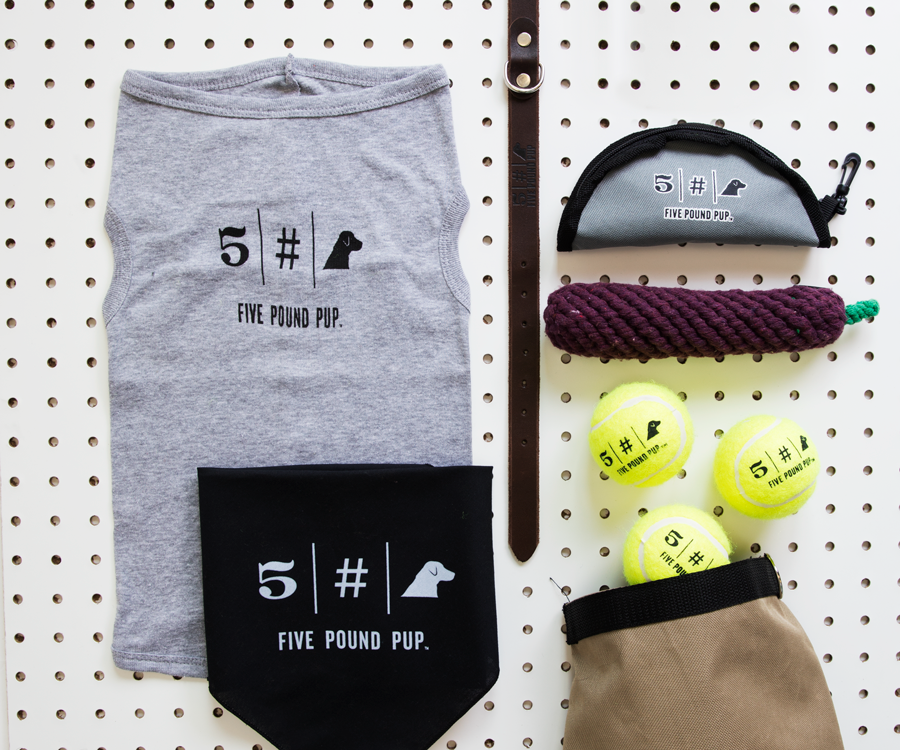 If you visit 5 Pound Apparel while owners Brina and Ben Thomas are working, you'll probably spot the inspiration behind the store's 5 Pound Pup line: their black Labrador named Lemon. The brand expansion includes T-shirts for dogs and their humans, rope toys in wacky animal and food shapes, leather collars, bandanas and other accessories. 
The Thomases took over the brand in early 2017, and it's just as important to them to continue the vision of the people who started the company back in 2010. 5 Pound Apparel donates five pounds of food to Ozarks Food Harvest for every purchase of its branded items, and 5 Pound Pup promises to give five pounds of dog food to the Humane Society of Southwest Missouri for every item sold. Caring for the potential pets at the Human Society can be expensive when you account for the prescription dog food and medications these pups might need, and since the organization has transitioned to being a no-kill shelter, their pet population is constantly growing. 
Brina believes the brand impacts the community positively not only because of their contributions to the Humane Society, but also because they are strengthening bonds between people and their four-legged family. That's why their merchandise, like dog tees ranging from medium to 3X, collapsible water bowls and dry food storage bags, is meant to make it easier to take your dogs on the go, keep them active and teach them to be sociable. The brand is for people like the Thomases, who take Lemon with them when they go hiking or swimming, on trips, to restaurants and even to work. And it's for people who want to spend money where it matters.