Life
Fall Festivals: 25 Ways to Celebrate Fall Fun in 417-land
We've rounded up the most delightful, most bizarre and most timeless fests around to add to your fall festival bucket list.
By Ettie Berneking
Sep 2017
Editor's Note
This article was written in 2017. For an updated list of fall fun activities, check out our feature from September 2018 including more than 36 ways to enjoy fall in southwest Missouri and a fun printable bucket list to help you accomplish it all.
It's that time of year. Pumpkin patches spring up, mazes snake through cornfields, pies cool on windowsills and everyone gears up for the fall festival. Whether in a town of a few thousand or a few hundred, the annual fest is a time-old tradition. With dozens of small towns tucked away in every nook and cranny of 417-land, the number of fall festivals seems endless. From outhouse races and cow pie tosses to Johnny Appleseed contests and pioneer Olympics, each has its own twist. We've rounded up the most delightful, most bizarre and most timeless fests around to add to your fall festival bucket list.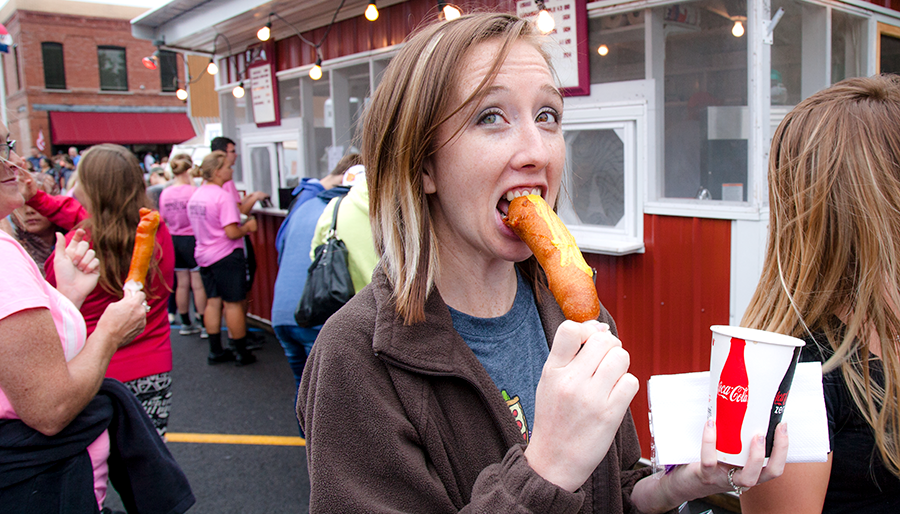 Seymour Apple Festival
Be sure to bring your appetite, curiosity and dancing shoes to Seymour's Apple Festival. True to its name, this three-day gala celebrates all things apples in myriad ways. There are caramel apples, apple pies and ice cream, slush ciders, Apple Princess contests and apple baking contests. See a particularly tempting apple pie? You can bid on the winning baked goods in the auction. Then there's the slightly wacky, but totally intriguing, apple-peeling contest in which participants toil away to see who carves out the longest strand of apple peel.
Besides apples, another common sighting at this fall fest is overalls at the kids' Johnny Appleseed contest Saturday morning as costumed kids steer decorated wagons and bikes along the parade route. The annual pet show kicks off the 45th annual Apple Festival Thursday evening, as it has from day one, and gospel, country and bluegrass music pours from the main stage throughout the weekend. Be sure to lace up those dancing shoes because street dancers cut a rug each night, and you're likely to get pulled onto the dance floor. When it comes to kids' games, there are plenty to choose from. Just take your pick of turtle races, gunny sack races, wheelbarrow races and more. If you're still not won over by Seymour's slice of fall fun, consider this: the first vendor to kick off the festival is the corn dog booth, which switches on the deep fryer at 9 a.m. on Thursday. Perfection!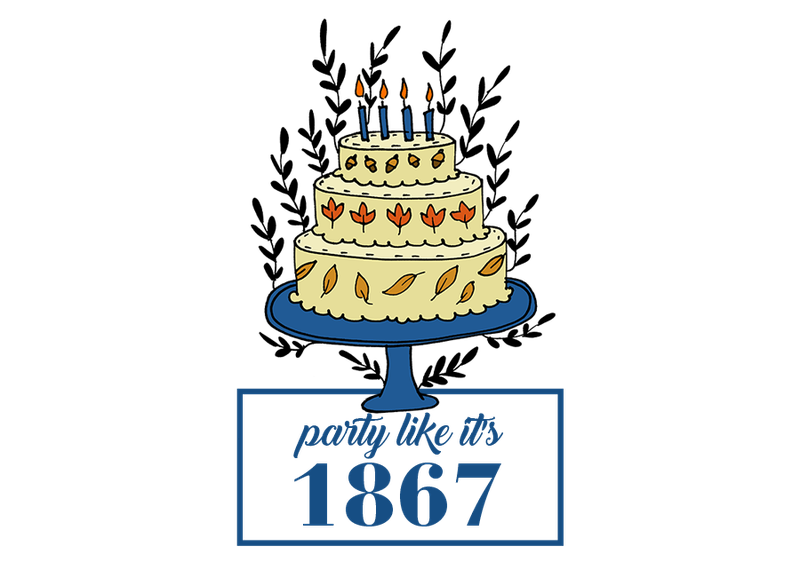 Wilder Days, Mansfield
This year marks the 150th birthday of writer Laura Ingalls Wilder. To celebrate, the Mansfield Chamber of Commerce and the Laura Ingalls Wilder Historic Home & Museum are putting more focus on Wilder's literary legacy during Mansfield's 44th annual three-day festival. The Mansfield square becomes headquarters for petting zoos, live music including the bluegrass group The Dalton Gang out of Branson, dancing, costume contests and much more. More than 70 years after Wilder published Little House on the Prairie and her Little House series, the adventurous farm life of the Ingallses still captures the imagination, so it's only fitting Mansfield hosts annual Little Laura and Farmer Boy costume contests during the festival to see who best captures the spirit of the Ingallses. Festivities kick off Friday at 11 a.m. with live music and street dancing before Saturday's deluge of festival favorites, including the parade for which Lt. Governor Mike Parson is the Grand Marshal, rounds of horseshoes and cornhole, wine tastings, a competitive car show and more.
Down the road at the Rocky Ridge Farm, you're invited to peek inside Wilder's home and get a special viewing of the house's upstairs living quarters. It's also the only time of the year when Pa's fiddle escapes from its case and joins fiddlers at Saturday's day-long fiddle-off on the farm.
With so many activities away from downtown, the festival is providing a shuttle service this year. Cut a rug to bluegrass on the square, drop in at the car show and mosey over to Wilder's farm for some fiddle playing without worrying about parking.


Autumn Daze Arts & Crafts Festival, Branson
At this festival in Historic Downtown Branson, artisans and crafters from around the county and country showcase homemade goods and host live demonstrations. This year's festival includes live music by some of Branson's best entertainers.


Applefest, Marionville
Besides spotting one of Marionville's mysterious white squirrels, see who wins this year's Golden Delicious Beauty Pageant, or holler for your favorite Johnny Appleseed and Snow White, take part in the city-wide garage sale, the parade, the kid zone and live entertainment Friday and Saturday.


Harvest Days Festival, 

Marshfield

Each fall, area arts and craft vendors head to Marshfield for the annual Harvest Days Festival, which offers handmade everything, including pottery, soaps, lotions, cookware, fibers and jewelry. Saturday brings live music plus the Punkin' Chunkin' contest and a desserts contest.


Cider Days, Springfield
Springfield's annual Cider Days celebrates its 20th anniversary this year as it fills historic Walnut Street with live demonstrations, local and regional artists plus kids' craft areas, three stages for live music and food including tamales, pizza, apple cider (of course) and much more.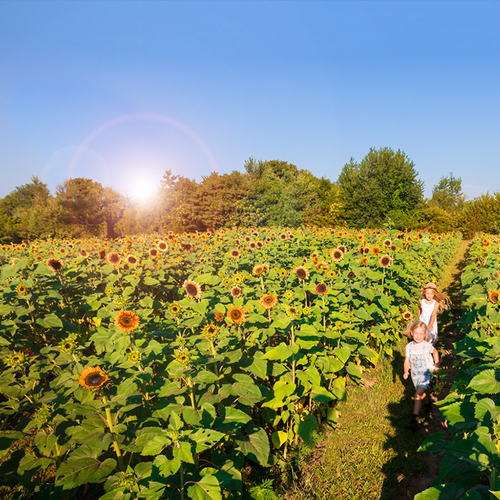 Peek at the Petals
Go for gold and check out these sunflower fields in 417-land and beyond.
Sunflower Hill Farm
245 Terry Road, Augusta
Visit for the fall open house on September 9.
Grinter Farms
24154 Stillwell Road, Lawrence, Kansas
Follow them on Facebook to find out when the flowers are at their peak. Usually it's in early September. Flowers are $1 each.
Crighton Family Farms Sunflower Field
452 E. New Melville Road, Willard
This working farm is a good place to take pics, but don't pick the flowers.
Garbee Sunflower Field
Highway 14 between Billings and Clever
It's another great photo op, but be sure to leave the flowers where they are.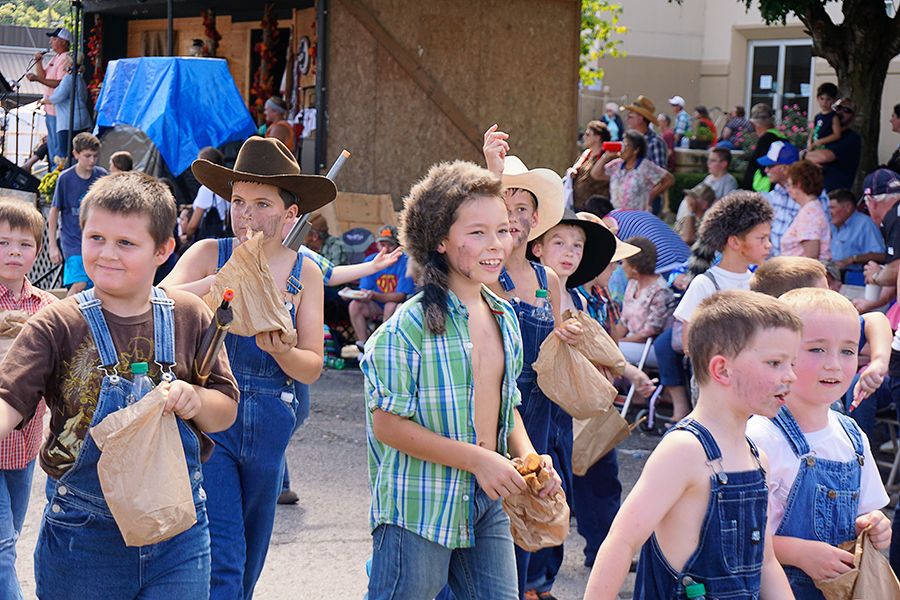 Hootin' an Hollarin' Festival, Gainesville
Thanks to five decades of bed races, hog calling, outhouse races and cow pie tosses, Gainesville's annual Hootin' an Hollarin' Festival has garnered a reputation for endless country fun. Luckily, for the crowd of 5,000 who attend each year, little has changed since the festival started in 1961. Addie Lee Lister, the town druggist's wife, gave the event its iconic name, and the inaugural festival launched with a parade, pageant and terrapin races. Like today, festival-goers donned overalls, long dresses and bonnets and brought along fiddles, violins and guitars.
Celebrating its 57th year, Hootin' an Hollarin' once again takes over the square as this year's Ms. Hootin' an Hollarin' is crowned along with her court, including six princesses and Ms. Sweetie Pie. Saturday brings the popular turkey shoot, in which marksmen take aim at targets, and the winner heads home with a frozen turkey. Hog calling and husband calling events always draw a sizable crowd, as does one of the festival's more unique elements: outhouse races. As the name suggests, teams build wooden outhouses mounted on wheels, and with one team member securely seated inside, outhouses are wheeled down the square as teams race toward the finish line.
Just as entertaining is the annual pet show. Whether you have a lizard or an elephant, all pets are welcome, which is why even the humble Guinea pig has made an appearance. Last year, frogs had their moment in the spotlight as the festival hosted a frog jumping contest in the kids corner where all sorts of old-fashioned fun can be found. There's hoop rolling, stick horse racing, rubber band shooting, seed spitting and cow pie tossing (using real cow patties of course).
For adults, pie contests, live music and square dancing abound. As does shade tree pickin'—a festival tradition where fiddlers can be found gathered under a particularly shady tree joined together in an old-timey jam session.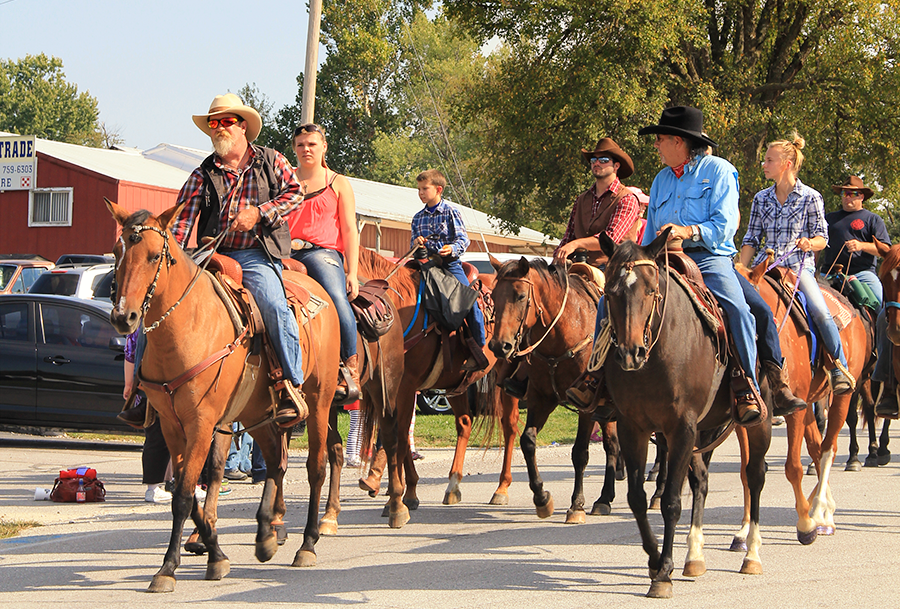 Fair Grove Heritage Reunion
The name might have been different, but the goal has always been the same for Fair Grove Heritage Reunion. Even at the inaugural festival, the event was dedicated to preserving and restoring the century-old Wommack Mill. Now in its 40th year, the festival centers on the historic mill as craftspeople and demonstrators highlight the agricultural heritage of the Fair Grove community. Along with being an impressive fixture that runs to this day, the mill is also rumored to be haunted. Along with possible ghost sightings, Heritage Reunion gives visitors a chance to see the mill up and running as it grinds corn and oats. Kids can use restored corn-shellers and feed kernels into the mill's massive 42-inch grinding stone. Out in the pavilion, blacksmiths, basket weavers, crafters and horse demonstrations are set up. Even the day's food harkens to days of old with ham and beans, cornbread, cobblers, ice cream and steak sandwiches.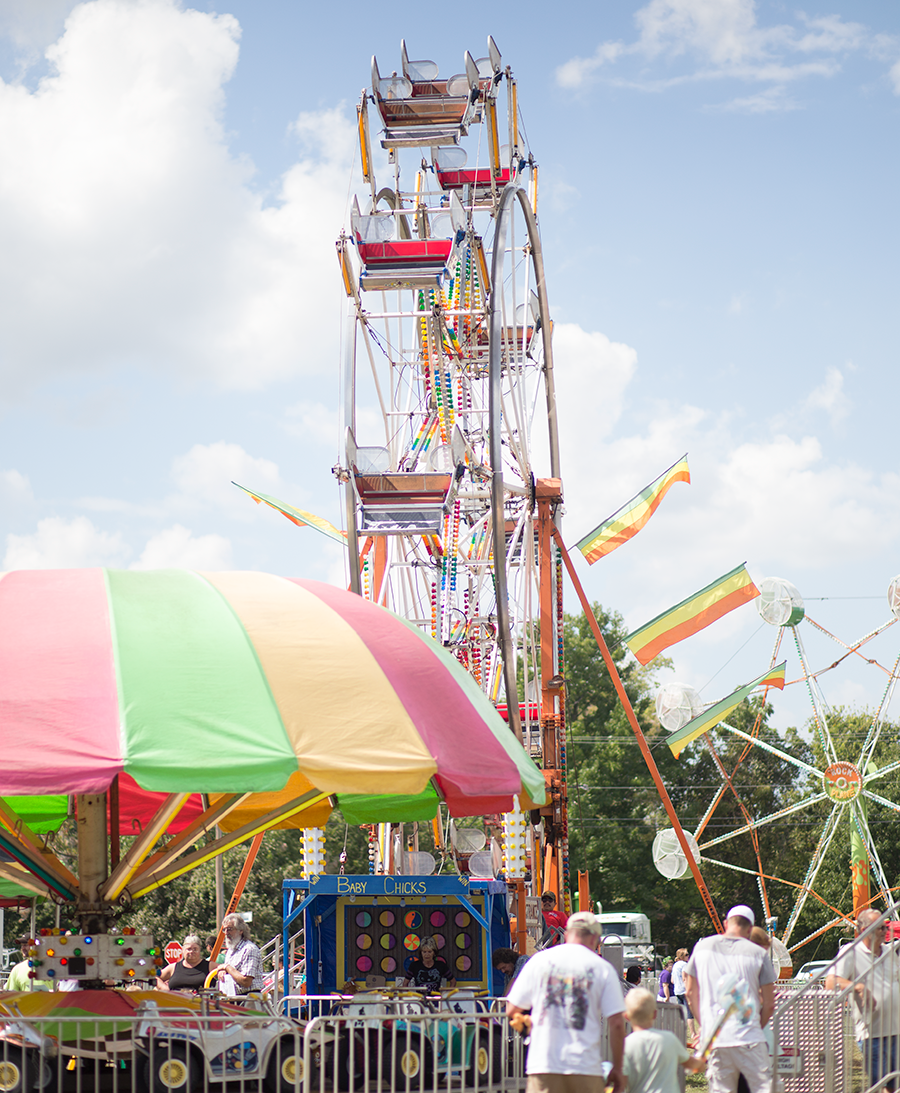 Black Walnut Festival, Stockton
With the Hammons Black Walnut factory in town, it's not surprising the lakeside town of Stockton built its annual fall festival around the black walnut harvest. Now in its 57th year, this four-day fair attracts 10,000 people, and it's not just the crowd that's growing. The number of vendors has grown so much that the festival spilled over onto another street near the town square.
Festivities kick off Wednesday night with an opening ceremony, but Saturday is when the main fun takes place. There's live music, the Black Walnut Festival Queen Contest, the FFA Pedal Tractor Pull, terrapin races, cutest baby contests, the annual Nut Run and live music. Saturday also brings the annual pet parade in which cats, dogs and even goats strut their stuff. When a show steer arrived at the parade one year, the festival stamped a weight limit on the event, but that didn't stop someone else from trying to enter their pet alligator.
For those who haven't yet tried the flavorful black walnut, Hammons always sets up a booth and sells shelled walnuts. Nearby is a carnival with old-timey rides and lines of craft and artisan vendors set up along the sidewalk with everything from basket weaving and fudge making to pottery.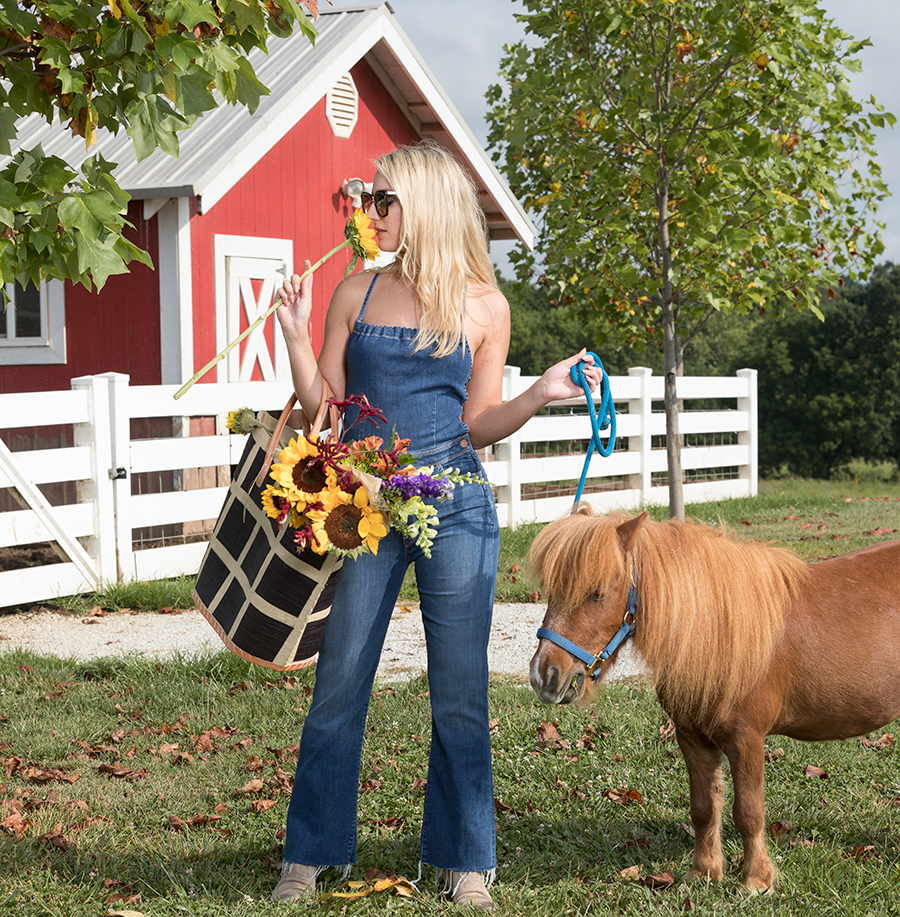 Harvest Fest, 

Springfield

Hosted at Rutledge-Wilson Farm Park in Springfield, this festival includes five weekends of fun. Saturday and Sunday daytimes offer inflatables, corn mazes, a pumpkin patch, crafts, train rides and hayrides. Friday and Saturday evenings, enjoy the corn maze, pumpkin patch and haunted trail.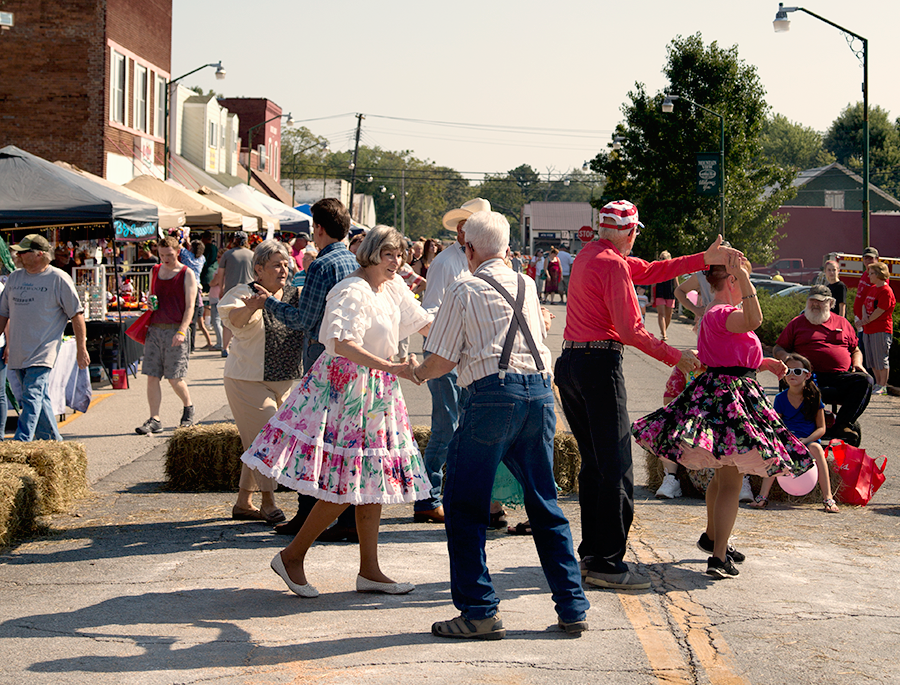 Pioneer Days, Mountain View
For the past 27 years, Mountain View's annual Pioneer Days has not only celebrated but also embraced the backbreaking labor required of America's early settlers. But fret not! It's not all work. Like any great fall festival, this one starts and ends with plenty of food.
Along with line dancing and square dancing in which audience members are pulled into the fray, Pioneer Days kicks off with a flapjack breakfast. From there it's on to pioneer Olympics—a competitive event contestants register for in advance. A test of your pioneer strength, this Olympic-esque competition has required hauling wood, flipping tractor tires and operating a two-man saw. There's also the Woodsmen Competition, pitting local sawmill and forestry employees against each other. As it happens, the couple to beat in the Jack-and-Jill sawing competition the past several years is an octogenarian brother and sister.
Of course, there's more than feats of strength to marvel at. There's also a pinewood derby for the kids; a pioneer costume contest; soap-making demos; a quilt show; an antique wagon, tractor and car show and live music. Celtic, folk, bluegrass and more rumble from the festival stage, and dancing is more than encouraged. There's also plenty of good grub. After a day of flipping tires and chopping wood, the festival's array of skillet meals, pork rinds and turkey legs are just what the pioneers ordered.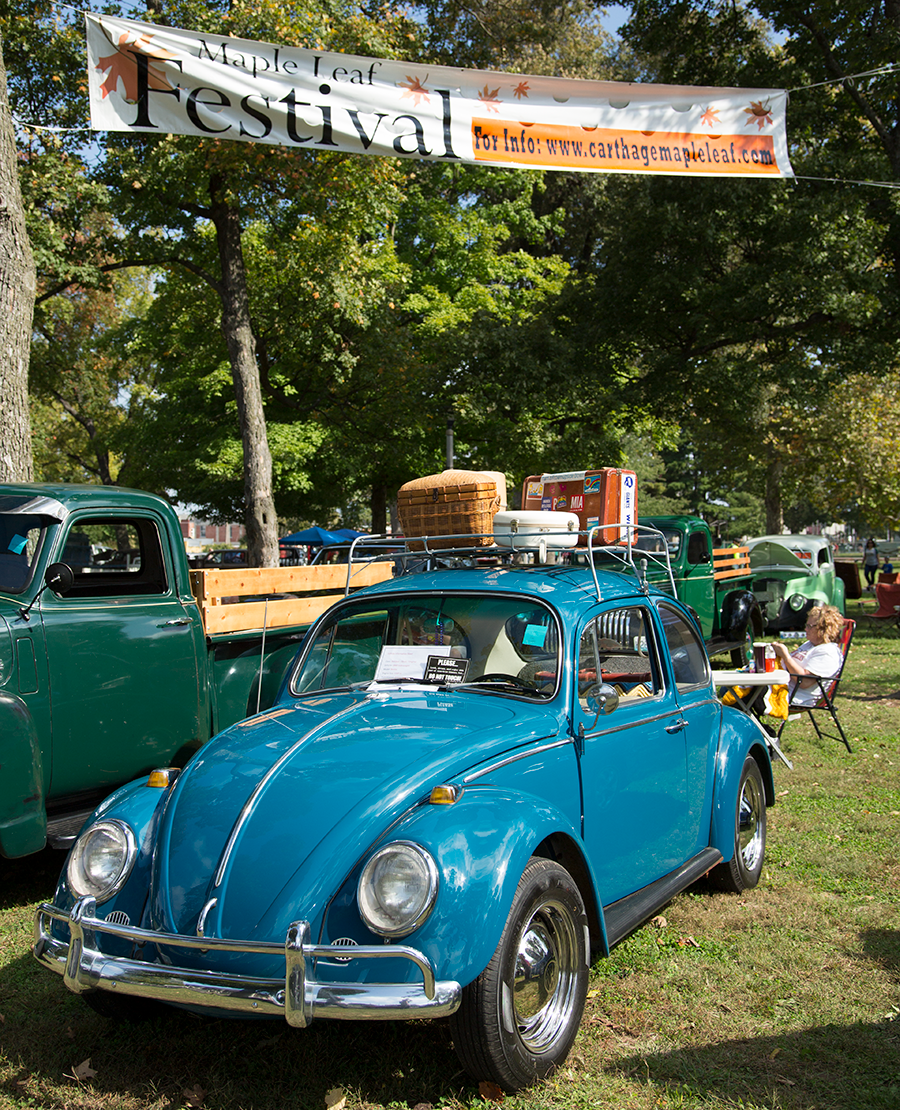 Maple Leaf Festival, Carthage
When there's too much excitement to cram into one weekend, why not turn the whole month into one jam-packed fall festival? Complete with a circus, bake sale, beauty pageant, lobster boil, bike tour, dog show, 5K race and much more, Carthage's annual Maple Leaf Festival brings in an estimated 80,000 attendees. The whole shindig kicks off with a chocolate-lovers fundraiser for Meals on Wheels on September 30.
By the time the third week of the month rolls around, you can barely stand the excitement. What's all the fuss about? Oh, just the largest parade in southwest Missouri! With more than 200 entries, this annual parade is two hours long and takes place the third Saturday of October. There is also a four-day carnival, historic and art exhibits, a classic car show, and community outreach events all month. There's so much going on this month, you'd be remiss not to download the brochure listing each day's events. There are inflatables for the kiddos, a tractor show in central park, a model train show for all the collectors out there, a quilt show debuting this year, live music and hundreds of vendors. As if this festival wasn't exciting enough, there's even a circus. Back at the fest for the second time, the circus brings with it all the must-see headliners including big cats, camels, trick roping, tumbling, clowns, fire eating and much more.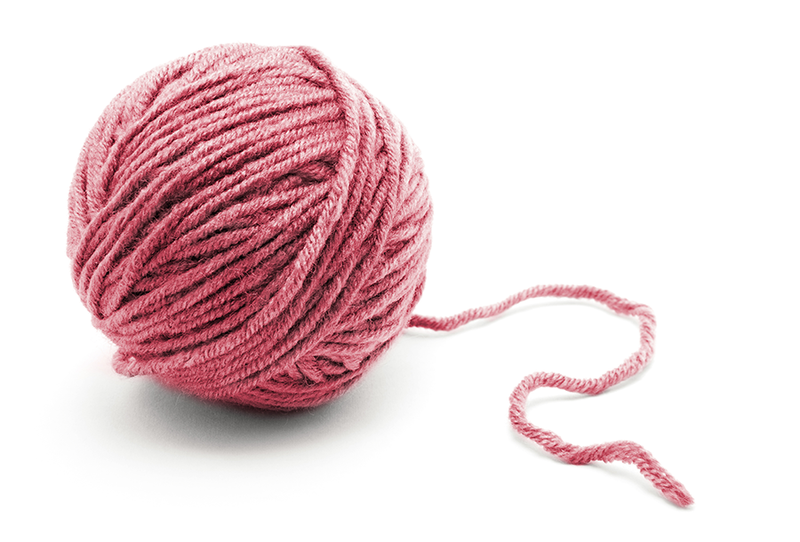 Ozark Craft Festival
There's something about fall that itches at your inner craftiness. Cool evenings prelude hours carving pumpkins and afternoons baking pies. Homemade quilts passed through generations are pulled out and knitting projects rekindled. And each fall, Finley River Park hands over its grassy lawn to the 350 vendors who flock to this annual celebration of all things handmade.
Some vendors have become yearly staples, including one wily inventor whose homemade device peels lanky strips of onions and potatoes that can be quickly slipped into your mouth. Others arrive new each year. No matter the turnout, there's always something unexpected to be found including one family that makes and plays OzMo drums. To house the hundreds of vendors who turn out, five circus tents are erected, and a large pole barn provides shade for even more.
Crowds get so dense you couldn't stir them with a stick.
Handmade tree swings, root beer, live crafting and finger painting abound, as does a treasure trove of festival eats. Roasted corn on the cob, fried fish, buffalo burgers, barbecue, tamales, empanadas, funnel cakes, pig skins, oven-fired pizzas, kettle corn and snow cones are conveniently grouped in one area. With a little of everything thoughtfully arranged in one accessible-grouping, it couldn't be easier to loosen your belt and dive in. Picnic tables and hay bales provide rest for your feet, but snag one while you can, the crowds often get so dense you couldn't stir them with a stick. And don't forget that handy wagon or your backpack to haul your treasures.
 
Pumpkin Daze, 

Republic

Since the festival launched in 1992, Pumpkin Daze has given Republic residents a new reason to love October's favorite crop. Each year, massive pumpkins, gourds and watermelons are hauled in and displayed in all their gigantic glory as attendees enjoy vendors, pies, pet parades and contests.


Apple Days, 

Lamar

Carriage rides, bounce houses, pet shows, dance performances, pony rides, apple pies and more fall fun fill Lamar's downtown square each year during Apple Days. Along with dozens of vendors, the city's farmers market joins the ranks with a bounty of apples and apple products to take home.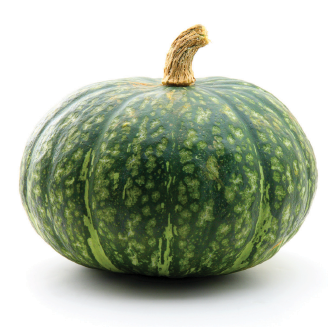 Get the Gourds
Bring a bit of the fest home by snagging some gorgeous mums, pumpkins and gourds.
Cider Days
Find mums of all colors, heirloom pumpkins, and white and orange pumpkins as well as gourds and squash.
Maple Leaf Festival
There are colorful mums, traditional white and orange pumpkins and heirloom pumpkins. Also on display: gourds and squash.
Heritage Reunion 
The mums here tend to be huge, and they are available in all colors. We especially love the burnt orange ones.
Apple Festival
This is the place to get big bushels of apples, perfect for stocking your pantry.
Ozark Craft Festival
This festival is rife with many varieties of pumpkins, gourds and squash galore.
City of Neosho Fall Festival
Each year, Neosho hosts its annual Fall Festival where food and craft vendors show up in fine form. This year includes a children's carnival, model train show and swap meet plus live music and plenty of festival eats, including barbecue and homemade breads and pies.
 
Apple Butter Makin' Days, 

Mount Vernon

Mount Vernon has hosted Apple Butter Makin' Days since 1967. Last year, the town of 4,500 exploded with more than 100,000 attendees who came to see the century-old copper kettles hauled to the courthouse lawn where apple butter is cooked and sold.


Glade Top Trail Flaming Fall Revue, 

Ava

Mark Twain National Forest's Glade Top Trail is our state's only National Scenic Byway, and as fall colors take hold of this 23-mile stretch, Ava sponsors a fall revue with barbecue and live music. Bring a picnic blanket and lawn chairs and enjoy the view.


Finnigan Farms Arena & Stable Scarecrow Fest, 

Fordland

Don't be spooked because this Fordland festival is filled with scarecrows of a more friendly variety. Enter to win your own field fellow, and vote for your favorite entry. While you're there, enjoy games, vendors and, of course, plenty of good eats.


Kimmswick Witches Night Out
Venture outside of 417-land for the weird, wonderful and witchy Witches Night Out festival in Kimmswick, just south of St. Louis. The massive annual fest includes costume contests, scavenger hunts, wine tasting and shopping discounts.


Ash Grove Rendezvous
Now under a new name, Ash Grove's fall festival, formerly called the Heritage Festival, takes over Main Street at 9 a.m. as downtown fills with vendors, historic photos and artifacts, live music, kids' activities, wiener races, a beer garden starting at noon plus a pie contest.
 
Our Town Fall Festival & Country Show, 

Willard

Head to the school grounds of Willard Intermediate School for a craft-filled day filled with 100 craft vendors, great food and a 5K fall color run. The main stage hosts entertainment every hour including cloggers, bluegrass musicians and a pie baking contest.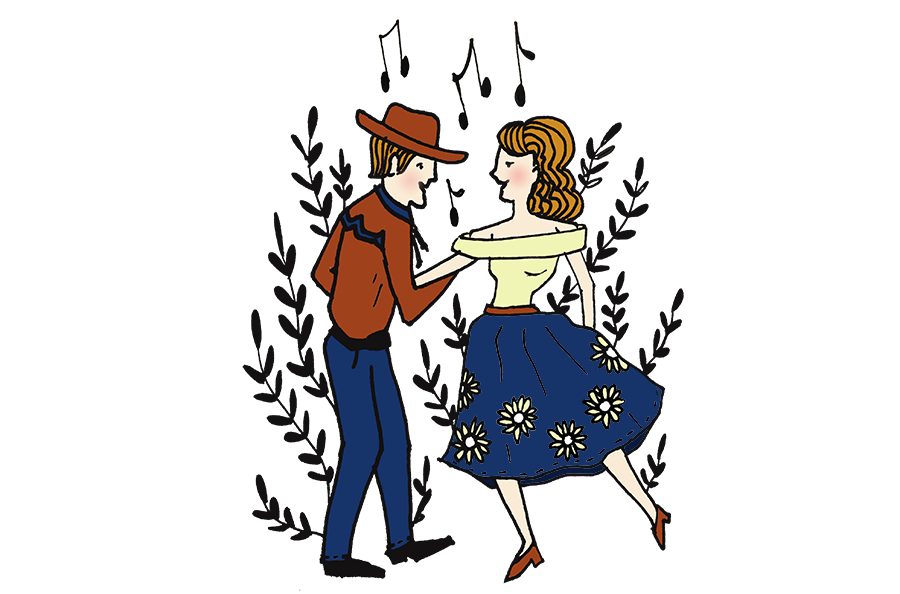 Hip to be Square
There should be a warning sign at fall festivals: "When square dancing starts, audience participation might be forced upon you." It's a tradition at fall festivals for dancers to pull unsuspecting audience members into the fold. With plans to attend at least one fest this year, I decided to protect myself from humiliation and found myself at the West Plains Civic Center with the Western Grand Squares.
Made up of 20-some square dancers 15 and older, the group performs around the Ozarks. Dancers filed in the auditorium at 7 p.m., and their costumes ran the gamut from jeans and polos to cowboy hats, boots and colorful ruffled skirts. Bill and Phyllis Cochran started the club 14 years ago, but Bill has been calling square dancing for 40 years. Decked in a bolo tie, white cowboy hat and alligator boots, with a microphone in hand, Bill sings rapid-fire dance moves. "Boys run around the girls, scoot back, Alabama left, row her away with a half sashay, up to the middle and back!"
Until now, my experience square dancing was limited to middle school gym class. But thanks to Bill's patience and the guidance of Ted Land—my dance partner with 45 years of experience under his Stetson—I clumsily ducked, sashayed and promenaded my way through a few songs. By the time Phyllis took the mic and switched to line dancing, I was cranking out jazz box turns like a pro.
As Bill's calls became more complicated, I stepped aside and watched as seemingly independent dance moves wove into a larger choreographed assembly. Skirts fanned, hands clapped, heels tapped and hollers filled the air.
At the end of the two-hour practice, my square dancing had greatly improved. The key was remembering your placement in the square. But once I got the hang of it, I was eager to hit the dance floor. Now if I'm uprooted from my bag of kettle corn at one of our area's many fall festivals, I'll be ready.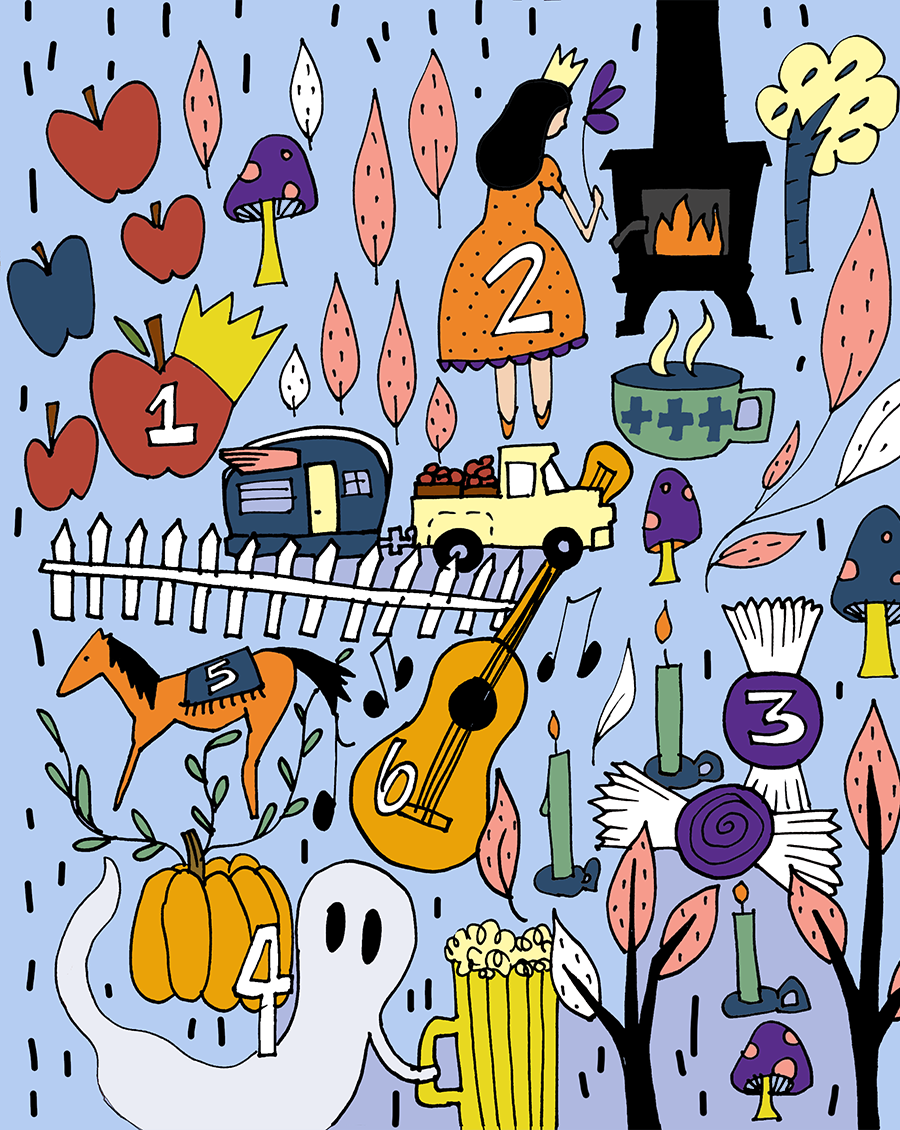 1. Applefest Celebration
Worth every penny of the $1 entry fee, the Applefest Celebration in Weston on October 7 and 8 is dedicated to everyone's favorite fall bumper crop: the apple. Indulge in freshly made apple butter, cider, homemade apple pies and apple dumplings as the festival's parade of antique trailers, fire trucks and cars rolls by. Visit westonmo.com for more information.


2. 41st Annual Historic Folklife Festival
This 1800s-themed festival takes over Hannibal's historic district October 21 and 22 as hundreds of vendors, craftsmen and food vendors file in. Old timey costumes, dancing and period crafts are on display all weekend along with fresh cider and delicious old-school eats cooked over wood stoves. For more info, visit hannibalarts.com/folklife.


3. Deutsch Country Days-German Living Historic Festival
Bite into a slice of living history October 21 and 22 in Marthasville as the historic Luxenhaus Farm revives long-forgotten trades including candy-making, butter-churning, candle-dipping, soap-making, storytelling and even scherenschnitte—the German folk art of scissor-cutting. Purchase tickets at deutschcountrydays.org.


4. Oktoberfest
Oktoberfest fills Hermann with German traditions each weekend in October, but the fifth weekend is the real draw. There are biergartens, stein hoisting contests, live music, wagon rides, ghost tours, punkin' chunkin', brats, Wurstjaeger Dancers and much more. For a full schedule of events, go to visithermann.com/hermann-oktoberfest.


5. A Missouri Town 1855 Festival of Arts, Crafts, and Music
Travel back to the 1850s as Lee's Summit welcomes the arrival of fall with plenty of old-fashioned fun. From October 7 to 8, you can ride in a horse-drawn buggy, sip spiced cider, take part in period arts and crafts, hear 1850s music, play games, ride hay rides and more. For details visit fomt1855.org.


6. Roots N Blues N BBQ Festival
Columbia's three-day music fest keeps getting better. September 29 through October 1, Stephens Lake Park hosts 30-plus artists covering roots, blues, gospel, country, folk, bluegrass and rock and roll with local, regional and national musical acts including Emmylou Harris, Ryan Adams, Band of Horses and more. For tickets and information, visit rootsnbluesbbq.com.