Arts & Culture
5 Best Crafting Classes to Stretch Your Creativity
Head to a class or hone your new taste for the arts from home with these picks for arts and crafts classes.
By Jamie Thomas
Nov 2020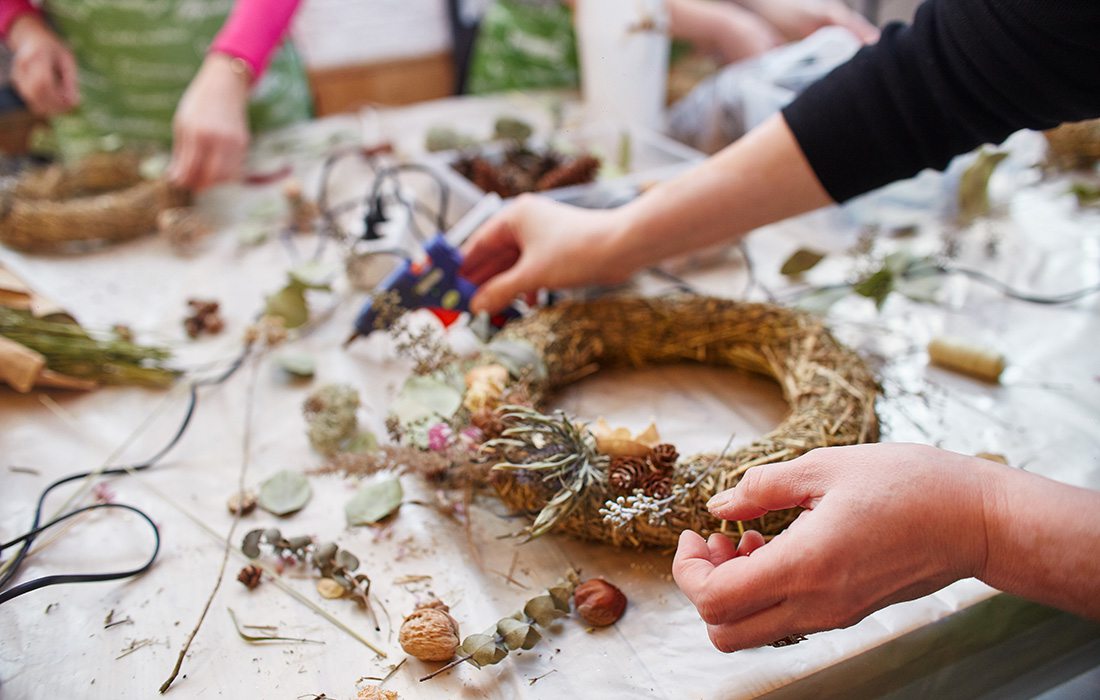 1550 E. Battlefield Rd. Ste., M-2, Springfield, 417-429-0803
Want to learn how to craft your own beautiful and presentable charcuterie board? How about learning to knit a cozy chunky sweater just in time for those last-minute Christmas gifts? AR Workshop has you covered on both of those crafts and many more with a variety of workshops. Make sure you check the calendar and book before spaces sell out.
1111 E. Brookside Dr., Springfield, 417-837-5700
The Springfield Art Museum canceled its in-person classes for this year (we don't need to explain why, do we?), but that doesn't mean you can't find crafty ways to get creative. The museum is offering free take-home project bags, with the contents themed around specific artists, and bags include different guidelines. While they are free, donations are accepted and a great way to continue supporting the art community in the Ozarks.
840 Finley Farms Lane, Ozark, 417-210-6690
The Workshop at Finley Farms has opportunities to learn how to cook, bake, make your own pottery and home decor and much more, all in a beautiful rustic-tinged modern setting. The Workshop also offers opportunities to book smaller private classes. Classes at The Workshop sell out fast, but add yourself to the waitlist on the website to stay up-to-date. 
1423 E. Cherry St., Ste. 103, Springfield, 417-840-5200
A new addition to the local craft class scene is Artistree Pottery. Artistree opened in September of this year and features pottery classes, as well as a unique event space for bridal showers, birthday parties corporate events and more. 
2924 E. Sunshine St., Springfield, 417-496-7972
If you want to get artistic but still don't feel like heading to a studio or classroom, The Social Easel is a great place to get started. Owned by lifelong artist Christie Hawkins, The Social Easel can cater to beginners or anyone just looking to try something new, and it's currently offering a lot of online options for paint-alongs and instructional series options. Check the very active Facebook page at facebook.com/TheSocialEasel.