Health
Candice Reed's Battle with Breast Cancer
First Candice Reed beat breast cancer, then she spent the next three years fighting back against a bug bite.
by Ettie Berneking
Jun 2021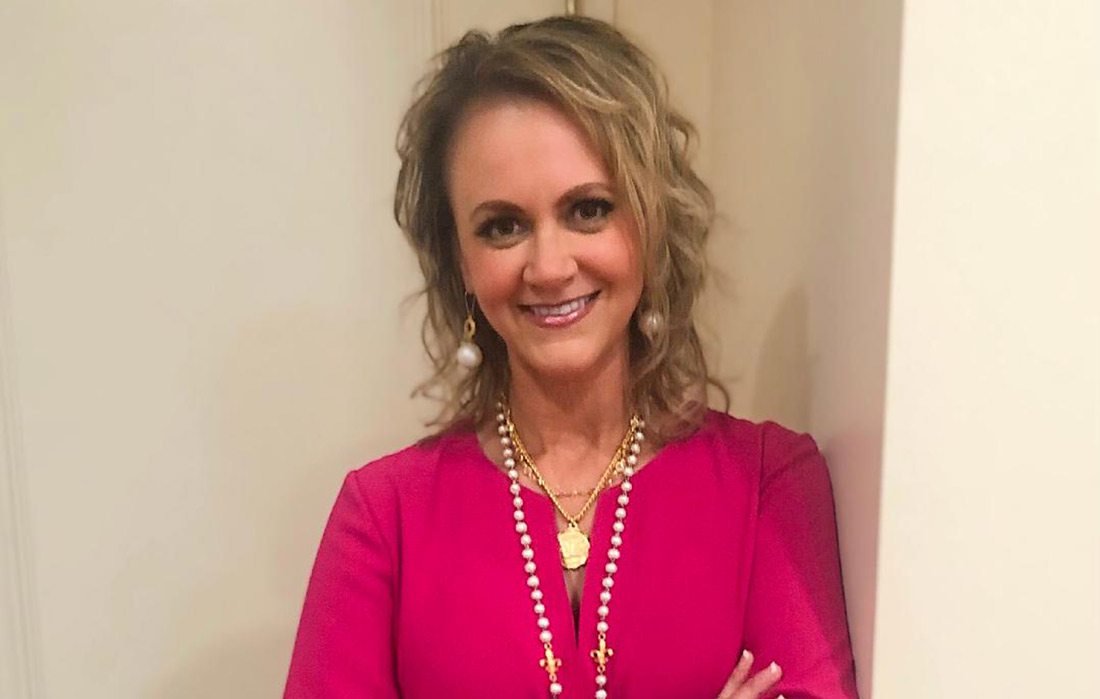 When Candice Reed was diagnosed with an aggressive and rare form of breast cancer, she thought that would be the hard part. As it happened, beating cancer was the easy part. At the age of 42, Reed was diagnosed with what is known as triple-negative breast cancer. According to the American Cancer Society, triple-negative breast cancer occurs in 10 to 15% of all breast cancers, but where it really differs is "that they grow and spread faster, have limited treatment options, and a worse prognosis."
As a single mother of two young boys, Reed was ready to do whatever it took to beat her cancer. She had a bilateral mastectomy and a hysterectomy after learning she had the BRACA2 gene mutation that made her more likely to develop ovarian cancer. She underwent chemo and radiation treatments, and she even took part in a clinical trial at CoxHealth for a new medication that could treat advanced ovarian cancer. By the end of 2015, it looked like Reed was in the clear. She was cancer-free and had undergone a successful breast reconstruction surgery with Dr. Robert Shaw Jr. at CoxHealth, but a year later, she was back at Shaw's office. Only this time, it wasn't cancer that brought her back.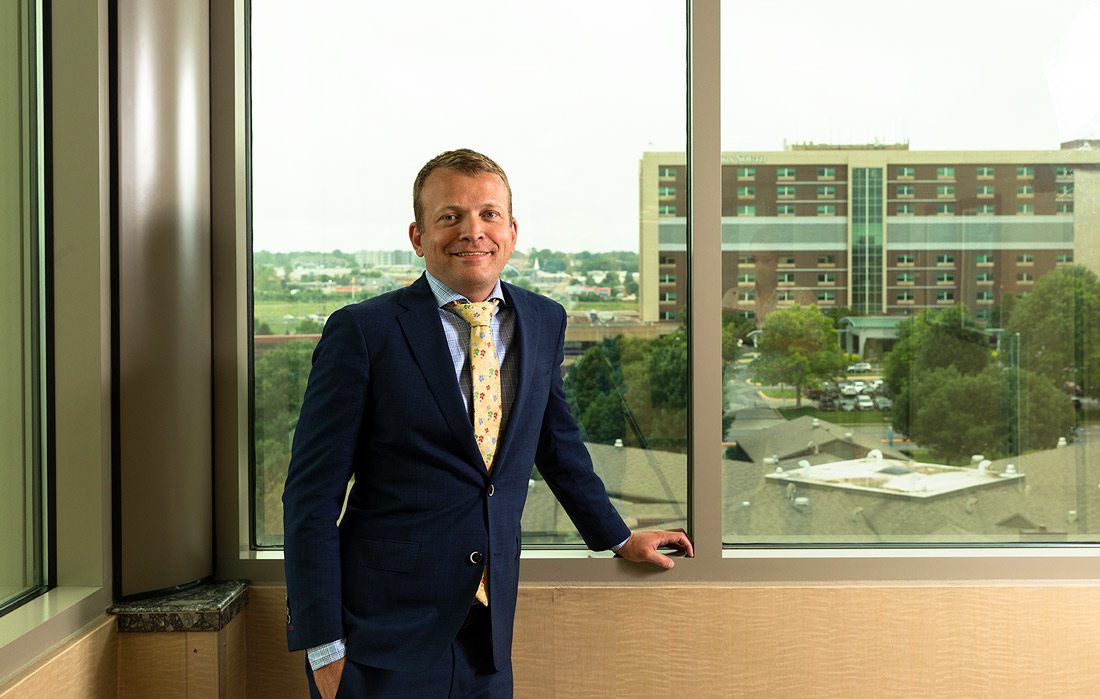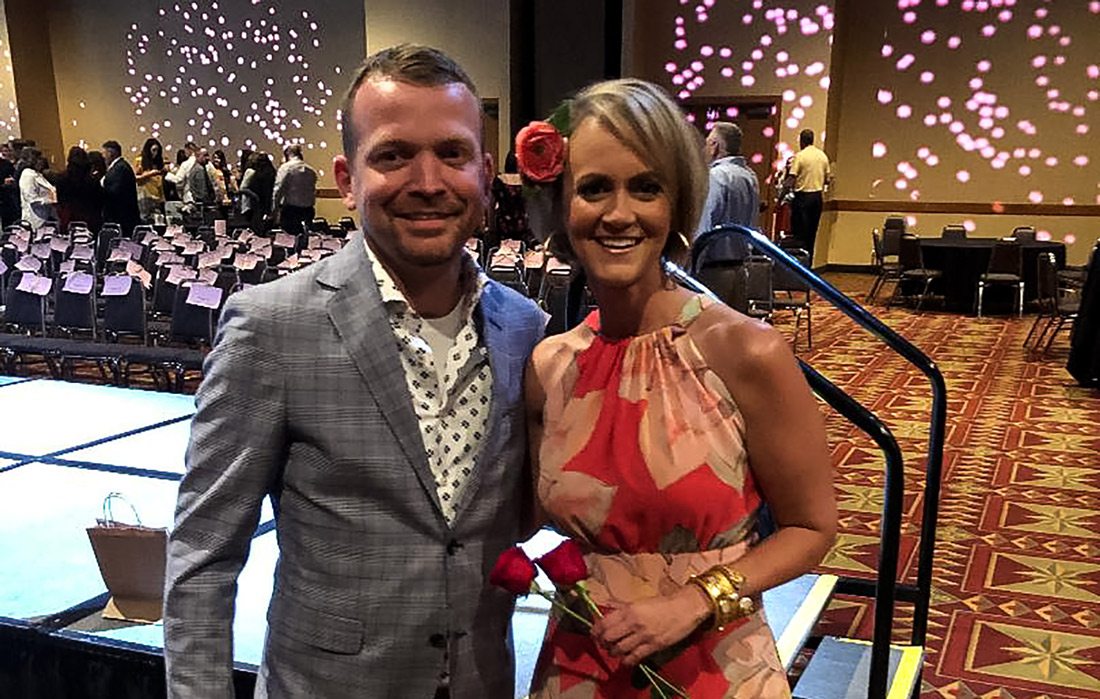 Photo by Brandon Alms, courtesy Candice Reed (Left) Dr. Robert Shaw helped patient Candice Reed recover from a persistent infection. (Right) Candice Reed (pictured with Dr. Robert Shaw Jr.) was a survivor model in the 2019 Breast Cancer Foundation of the Ozarks A Time to Share Event.
"I was volunteering at a church youth camp in July 2016, and I got a bug bite that triggered an infection," Reed says. The infection settled in the incision where Reed had had her implant, and the skin, which had been damaged by the radiation treatments, refused to heal. It took six months for the bug bite to heal, but because the skin was so damaged by radiation, it took nearly three years for the wound to heal. As a result, Shaw saw Reed practically weekly to check on the wound.
At one point, the infection had worked its way toward Reed's implant, which meant Shaw had to quickly remove it. "I had already eaten breakfast, so he couldn't put me under," Reed says. "There was no waiting around, so he used a topical numbing injection and got the implant out." If being awake for a surgery like this sounds terrifying, Reed just laughs it off. "When you have a mastectomy, it damages all your nerve endings," she says. "So you're pretty numb anyways."
For three years, Shaw was practically on call whenever Reed needed. Reed even met up with Shaw on New Year's Day and picked him up a coffee at Starbucks. "He would come in on his days off to try anything to get the wound to close up," she says. "That's where he shined."
But, Reed says she was still exhausted. "What I went through in 2015, I was just thankful to have all that behind me. The fear was gone at this point, but I was frustrated," Reed Says.  Shaw was just as frustrated. "I take a lot of pride in getting patients back to where they want to be," he says. "She persevered through it all."
Between 2015 and 2018, Reed says she had 10 surgeries including two reconstructive surgeries to replace the implant Shaw removed. Once the infection was treated, Reed underwent 41 hyperbaric oxygen treatments to help her wound heal. "Pure oxygen is pumped into the room, which increases the oxygen supply in your blood," Shaw says. All that extra oxygen allows your skin to heal.
Reed is now on her sixth year of being cancer-free, but cancer is still a very big part of her life. Reed serves on the leadership board for the American Cancer Society, and she serves as a mentor with the Breast Cancer Foundation of the Ozarks.
"I felt like my purpose to go through this was to take one for the team and be there for other women going through this now," she says. "Now, every time I go in for a checkup [with Dr. Shaw], he says it's a miracle."