Health
Mercy's Pediatric Emergency Room Cares for the Next Generation
Mercy's new pediatric emergency room, planned for 2020, will offer top-notch care for the next generation of 417-landers.
By Lillian Stone
Nov 2019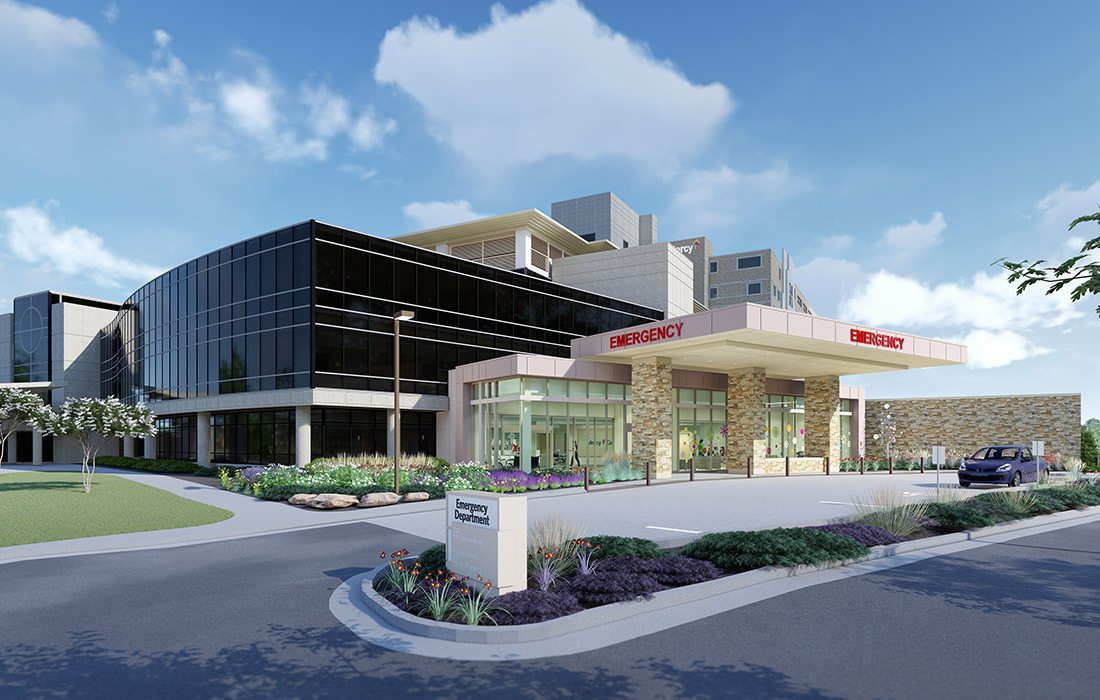 Kids represent the future of southwest Missouri—but, until now, they've had to travel in order to receive pediatric emergency care. Fortunately, that's about to change. In August of this year, Mercy broke ground on a $7.5 million project: the brand-new Mercy Kids pediatric emergency room, the first of its kind in the Springfield area. 
The Scope
The project, with an estimated 18-month completion timeline, will feature a pediatric waiting room, pediatric triage facilities and a staff of specialists trained to work with families facing emergency medical situations. Dr. John Burson, a Mercy pediatrician and vice president of Mercy Kids, explains that a specialized pediatric facility helps children feel calmer when in emergency situations. That, in turn, allows doctors to treat their condition faster and more effectively. "In a general E.R. setting, everybody waits together," Burson says. "The full spectrum of emergency room visits—older people, people with injuries, the population with psychiatric conditions—can be very scary for children. This facility was specifically designed to alleviate a child's fears in a way that allows the staff to get their job done." Although the facility will share an entrance with the general emergency room, it will funnel off into a calming, colorful pediatric waiting room with several psychiatric "safe zones," including a sensory-friendly quiet area for patients with autism. After entering the Mercy Kids facility, pediatric emergency patients won't share space with the adult population. The only exceptions are truly life-threatening cases, when pediatric patients will be sent to general trauma rooms in the hospital.
The Impact
Overall, Mercy's pediatric emergency room marks a major shift in the Springfield area's approach to pediatric health care. "Up until this point, kids with certain chronic conditions have had to travel to receive the care they need," Burson says. For pediatric patients with chronic issues like ulcerative colitis or childhood cancers, that often meant heading to the emergency room to stabilize their symptoms before boarding an ambulance to Kansas City, St. Louis or Columbia for treatment. Some complex issues like heart transplants will still be handled out of Springfield, but the new facility is a major win for families dealing with chronic illness. As an example, the facility will allow Mercy to expand its partnership with Memphis-based St. Jude Children's Research Hospital. Now, many patients with childhood cancers can stay in Springfield for hematology and oncology treatment, which reduces travel time for families. "The fact that these kids will be able to stay in Springfield for their full spectrum of care is huge," Burson says. "The facility will allow us to treat them more effectively, which gives them more time to just be kids."