Health
How Pinch Me Therapy Dough is Relieving Stress in the Workplace
As a clinical hypnotherapist, Nancy Rothner knows the damaging effects of stress. That's why she created Pinch Me Therapy Dough to help thousands relieve stress in a pinch.
By Haley Phillips
Nov 01 2019 at 8 a.m.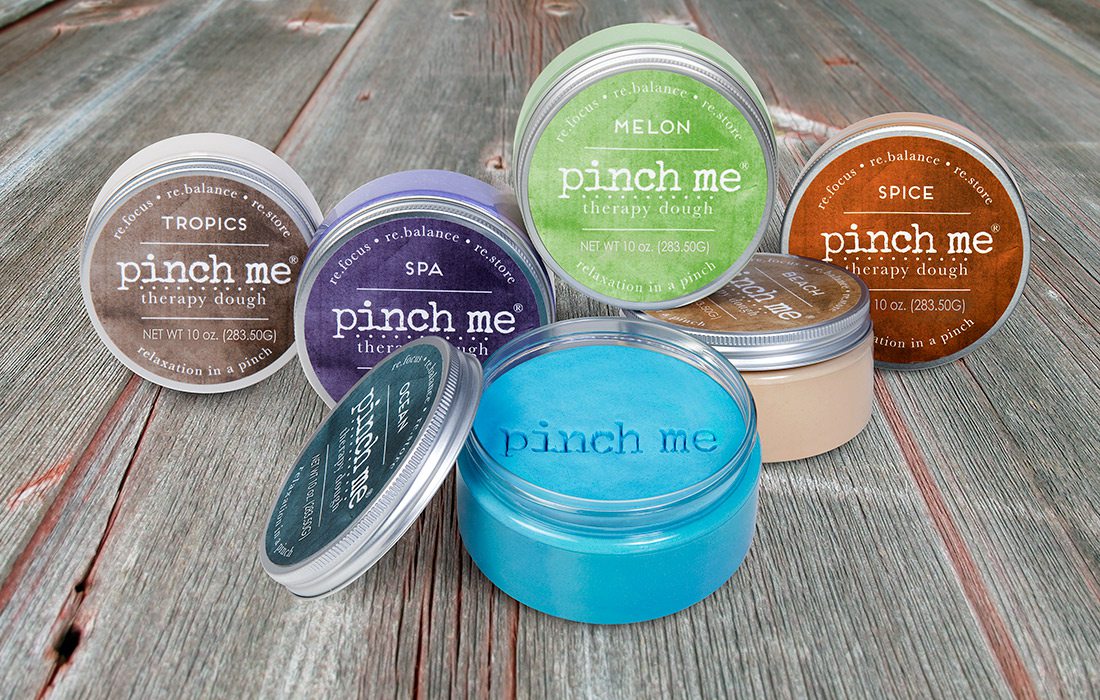 When Nancy Rothner created Pinch Me Therapy Dough, she never imagined it would reach the popularity it has today. "My intention was that I was going to continue to see clients full-time and just have Pinch Me be a little thing I do on the side," Rothner says. As a clinical hypnotherapist, Rothner met clients every day who suffered from addiction, anxiety and phobias. She discovered stress was an underlying factor in each disorder. "It's undeniable how much stress is out there; it's truly an epidemic," Rothner says.
With a passion for helping people and a wealth of knowledge on the topic, Rothner tested thousands of batches of Pinch Me Therapy Dough before crafting a nontoxic, pliable dough used to help the body naturally destress with aromatherapy. To further promote relaxation, Pinch Me comes in soft hues and a variety of calming scents to choose from like Spa, a serene lavender, and Ocean, a soothing sea salt scent reminiscent of the surf.
Knowing each person has different preferences for what is relaxing, Rothner created multiple scents to help users tap into their own happy place. In its airtight jar, the dough can be kept at the desk while at work or studying. At the first sign of stress, pull out your desired amount and knead the dough in your hands to release the essential oils and relax the tension in your body. "I like that you can pretty much multitask and give it zero focus, and yet it's effective," Rothner says.
Since its inception, Pinch Me has seen nationwide success and even grabbed the attention of television shows including Good Morning America after its unexpected debut in the 2014 American Music Awards celebrity gift bags. Pinch Me has also been dedicated to paying it forward by supporting organizations like the Wounded Warrior Project with each purchase. "Their mission speaks to me," Rothner says. "What they do is phenomenal." Now Rothner is focused on reaching even more people. "I'm just completely devoted to the mission of doing everything I can to help share what I know is effective for many, and so wherever that takes me, we'll find out," she says.