Health
Local Spa Treatments to Warm Up Your Winter
Are you ready to find new ways to warm yourself up and shake off the last of the winter blues? Read on to learn about some relaxing to the max spa treatments and experiences worth trying.
By Katie Pollock Estes
Feb 2019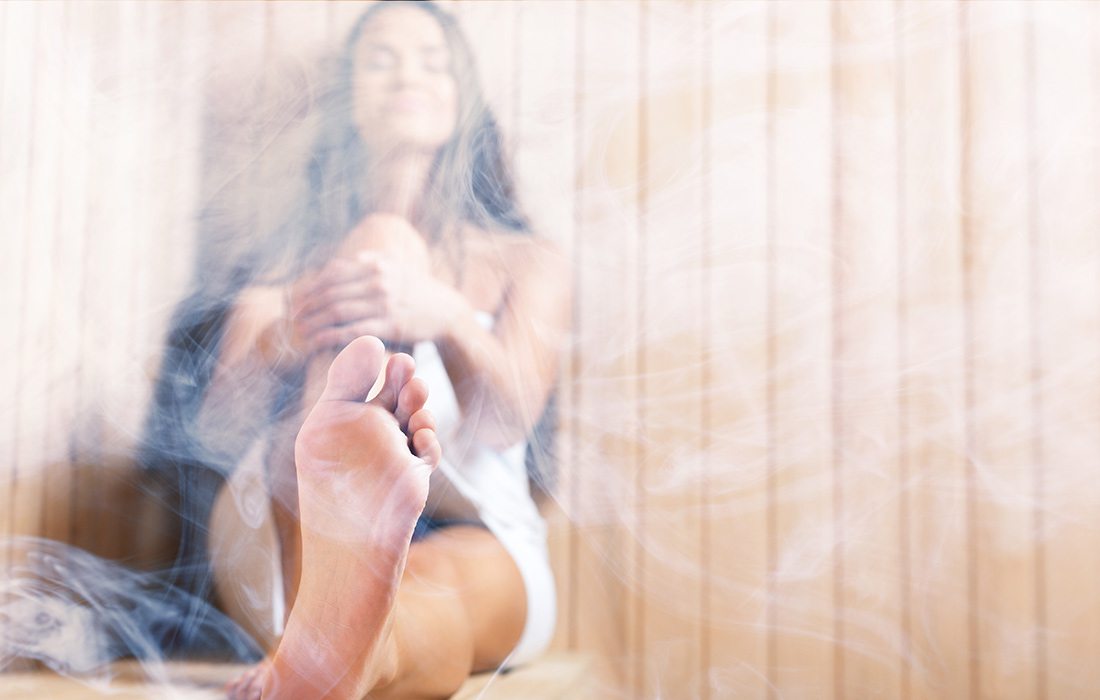 The worst part of the coldest winter months is that you can't do a thing about it. Sure, you can bundle up when you leave the house. But unless you're invested in a balaclava and some serious snow boots, you're still going to feel the nip on your nose and at the tips of your toes. 
So go ahead and layer on the clothes until you're as fluffy as the Stay Puft Marshmallow Man—but then take your bundled self to a local spa to really warm up. Cozy amenities like infrared saunas and aromatherapy-drenched steam showers will warm you to your core—and provide some much-need rest and relaxation to boot. Here are a few of our favorites. 
Flotation Therapy
The flotation tanks at Theta Float Spa (1339 E. Montclair St., Springfield, 417-812-5135) offers a chance to feel completely weightless and at ease (meditative, even) in saltwater that's the perfect temperature for your body. As you leave the cold behind in favor of total relaxation.
Thai Bodywork Massage
Sometimes a typical massage just won't do the trick. At Grove Spa (1522 E. Sunshine St, Springfield, 417-881-8887) you can also work on your flexibility and those winter-stiff muscles with a treatment that includes point-pressure, stretching and more with the Thai Bodywork Massage. A bonus is that it stimulates your body's lympatic system. Translation: Detox, baby! 
Eucalyptus Steam Shower
Nothing feels nicer than a hot shower when you're a little chilly, and the eucalyptus steam shower at Acacia Spa (4058 S. Lone Pine Ave., Springfield, 417-823-8318) is like a relaxation on steroids. Once you enter the shower and adjust the water to just the right temperature, switch the steam on and hang tight for just a minute or two before you're engulfed in a thick, fragrant fog of steam that's filled with the rejuvenating scent of eucalyptus. We have found that a little goes a long way in this shower. You'll feel like a million bucks before you know it.
"The treatment is said to relieve joint pain and muscle soreness and provide some other benefits like allergy or asthma relief and even cellulite reduction"
Steamy Wonder Session
Melt into the warm relaxation of a steam sauna with the Steamy Wonder Session at Nu Essence Spa (1319 E. Republic Road, Suite C, Springfield, 417-890-7378). The treatment is said to relieve joint pain and muscle soreness and provide some other benefits like allergy or asthma relief and even cellulite reduction. And we love all of that! But honestly... we're here for the steamy heat and a wintry escape.
Spiritual Healing Treatment
At Née Spa at Downstream Casino (69300 E. Nee Road, Quapaw, Oklahoma, 918-919-6000), you can experience a unique treatment that was added to the spa menu in honor of annual the Quapaw Pow Wow. According to the spa menu, "Your therapist drops oils down your spine and then uses light feathering massage techniques." Then, the warmest and best part, you are treated to a mineral-infused hot towel compression and massage.
Swedish Massage & Cocoa Butter Wrap
You can't go wrong with a massage, but honestly it's the cocoa butter wrap that has us swooning over this full-body treatment from Cedar Creek Spa at Big Cedar (190 Top of the Rock Road, Ridgedale, 800-225-6343). You're massaged using a lightly exfoliating cocoa butter bar, then you get a all wrapped up in a full-body blanket. We're warmer just thinking about it. And while you're all wrapped up, you are treated to a foot massage. Yes, please!
Aroma Infused Body Treatment
This sweet little package from Spa Chateau at Chateau on the Lake (415 North State Highway 265, Branson, 417-727-0245) combines aromatherapy-scented exfoliation with a therapeutic massage. Spring for the 80-minute version that also includes a scalp massage and reflexology techniques for an extra lovely experience