Life
5 Best Museums in Springfield, Missouri
Take in something new this winter by learning about the culture and history of the Ozarks at these local museums.
By Michelle Lewis
Jan 2023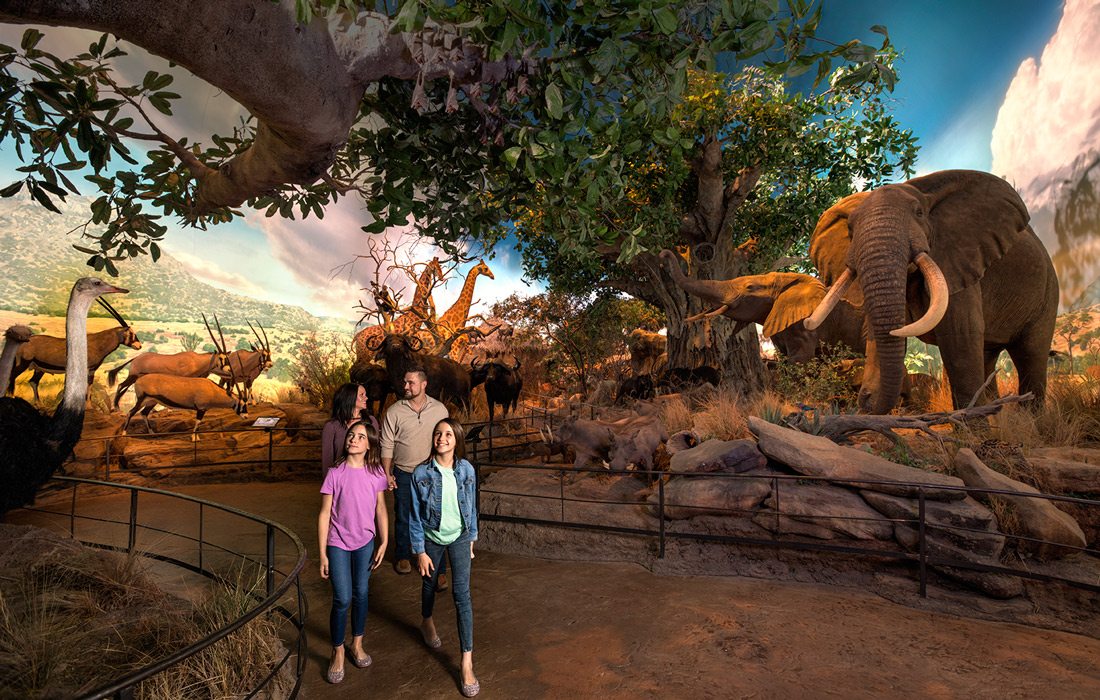 1111 E. Brookside Drive, Springfield; 417-837-5700
Must-See Exhibit This Month: Humanities, Vol. 2
The Springfield Art Museum has a permanent collection featuring works from artists around the world. Rotating and traveling exhibitions are always moving in and out of the museum, which means there's always something new to view when you visit.
154 Park Central Square, Springfield; 417-831-1976
Must-See Exhibit This Month: Wild Bill Hickok & The American West
Take a journey through time at the History Museum on the Square. See the story of Springfield unfold as you walk through galleries featuring the history of the land and the people who made the city what it is today. 
500 W. Sunshine St., Springfield; 888-222-6060
Must-See Exhibit This Month: Nature's Best Photography Exhibit
Travel around the world and immerse yourself in the beauty of nature during any season at Wonders of Wildlife National Museum & Aquarium. Walk through exhibits and galleries full of elaborate diorama-style wildlife habitats and see live creatures on display from the world's oceans and rivers. And don't miss a chance to feed the stingrays while you're there.

150 Top of the Rock Road, Ridgedale; 417-339-5306
Must-See Exhibit This Month: George Washington's hair preserved within a locket
See the huge mastodon and short-toothed bear skeletons to see some of the creatures that used to roam these lands. And through the numerous halls of Native American artifacts, you can get to know the tribes who lived throughout Missouri.
2327 W. Farm Road 190, Springfield; 417-883-0594
Must-See Exhibit This Month: The Triceratops
Discover prehistoric wonders when you visit the Missouri Institute of Natural Science. Constructed after the accidental discovery of a perfectly preserved cave from the ice age, this museum holds hundreds of artifacts and specimens. Although the cave is closed to the public, the institute's grounds hold an area that allows visitors to experience searching for fossils firsthand.