Things to Do
Heart-Pounding Winter Activities in Springfield, MO
We rounded up some of our favorite blood-pumping cold-weather adventures around 417-land.
By Jamie Thomas
Dec 2019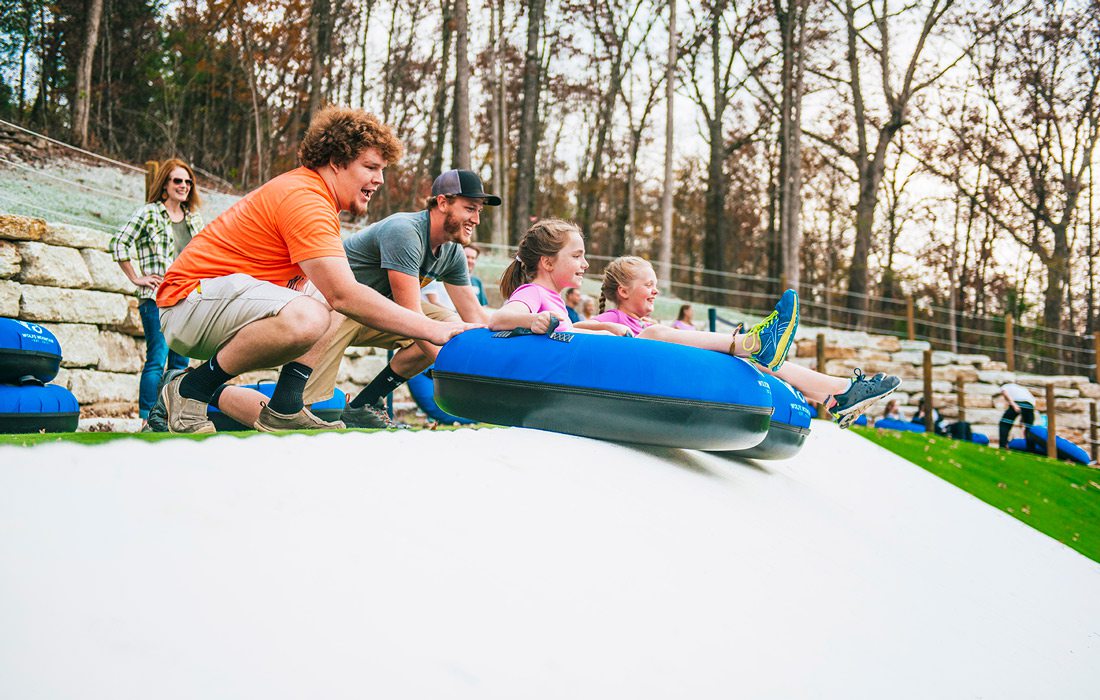 Are you a thrill-seeker or outdoors type? You don't have to be a hermit or miss out on the action just because of the biting chill. There's plenty to do to get your blood pumping again in Springfield, MO.
Hiking at Ha Ha Tonka
Despite what you might assume, winter can be a great time for hiking. Getting out into nature when the air is crisp and fresh and taking in some incredible views of the 417-land terrain dusted with snow is an invigorating way to enjoy the outdoors year-round. Even without a blanket of snow, the Midwest winter ambiance offers a totally different experience to the more typical hike-friendly months.
Take a trip to Ha Ha Tonka State Park (1491 Missouri State Road D, Camdenton, 573-346-2986) and tour the old castle, with its views of Lake of the Ozarks and Ha Ha Tonka Spring to see what we mean. Ha Ha Tonka has a range of trails from easy strolls to challenging hikes—just make sure you bundle up and are prepared. Along with extra layers, plan your trip thoroughly, stock up on additional water and snacks and go with a group that will enjoy the chance to get outside as much as you.
Run to the Lights at Silver Dollar City
Not all your cardio-based winter action needs to be indoors. Brave the cold and plan your workout in the brisk winter air at Silver Dollar City's annual Run to the Lights 5K fundraiser. The course runs from Cave Road, through the outer parking lots and into Silver Dollar City itself. The proceeds benefit The Caring People, an organization dedicated to helping single moms.
Tubing on Wolfe Mountain
Speaking of outdoors, you can also find something more traditional in Branson at Wolfe Mountain (2339 Highway 65, Walnut Shade, 800-712-4654). The Snowflex® Tubing Hill is a synthetic, 400-foot slope that sends you sliding down a hillside at high speed, surrounded by the wilderness. The slope is operational year-round, but it just felt right to include some sledding-type fun here.