Waterways
Live Your Best Life at the Lake
For many in southwest Missouri, living the dream means finding the perfect place on the lake. That could mean buying or building a house, or renting a cabin for a quick getaway. No matter what version of lake living you prefer, we've got your go-to guide.
By Ettie Berneking, Evan Greenberg, Katie Pollock Estes
Apr 2018
What lake activity suits your personality?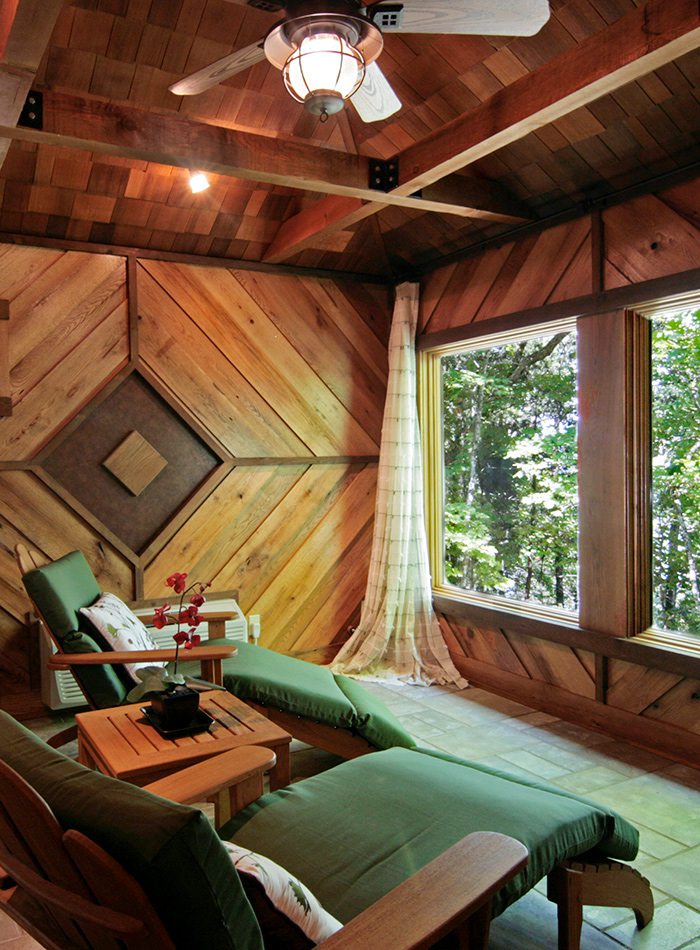 Photo courtesy Sky Harbor Resort
The Lodge at Sky Harbor Resort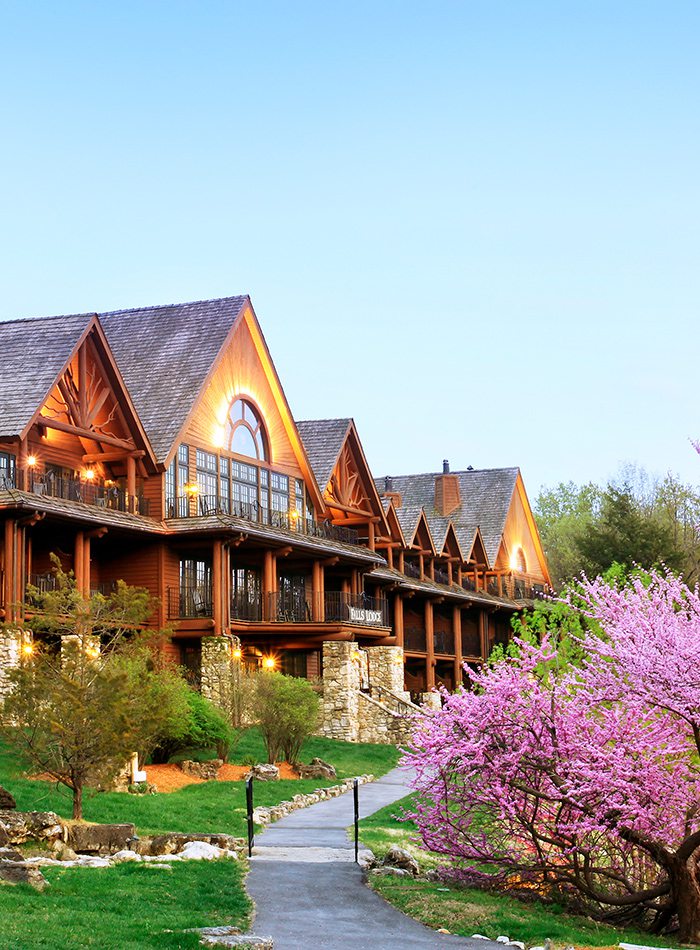 Photo courtesy Big Cedar Lodge
Big Cedar Lodge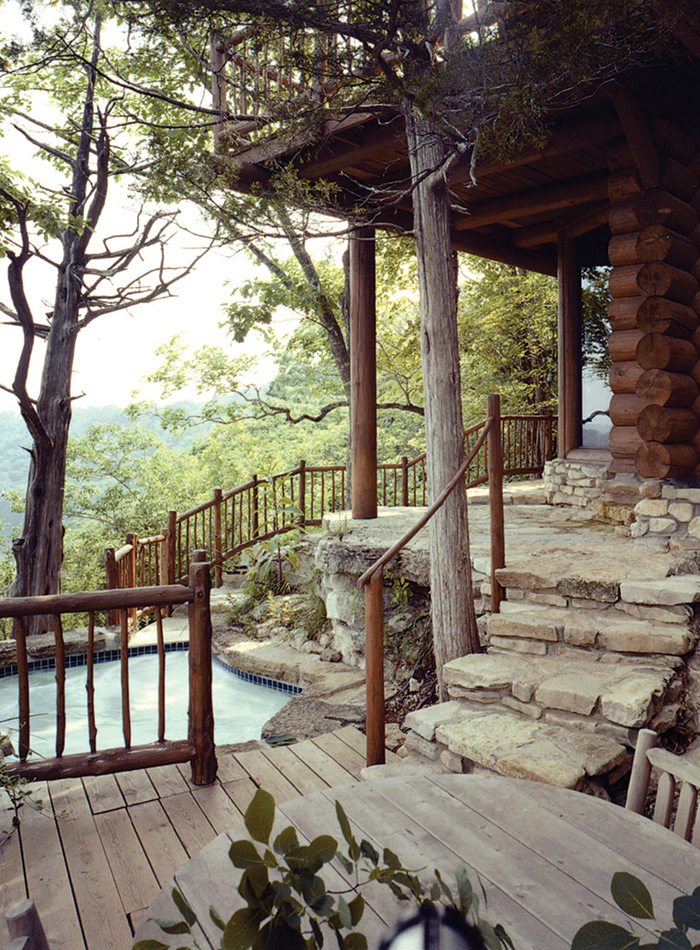 Photo courtesy The Bluff House
The Bluff House
We scoured local rental resources to find some of the best lodges, Airbnbs, treehouses and more. They're the ideal getaway for someone who wants a weekend-long taste of lake life without the commitment of home buying.


The Bluff House
417-239-1900, bransonbluffhouse.com
Type of property: House
Location: Point Lookout, overlooking Lake Taneycomo
What to Love: This sprawling, upscale log cabin sits on a 200-foot-tall bluff overlooking Lake Taneycomo. It's all about the view that can be enjoyed from decks, a hot tub, a widow's walk and tons of windows. The waterfall shower is even built into the bluff rock. 


Branson Cedars Resort
417-544-9051, bransoncedarsresort.com
Type of property: Treehouses
Location: Ridgedale, overlooking Table Rock Lake
What to Love: Cute and rustic log cabin–style treehouses feature comfy amenities like big decks, outdoor rocking chairs for enjoying the view, hot tubs and cedar-planked vaulted ceilings. Plus there is a disc golf course, in case you get tired of admiring the views.


Sky Harbor Resort
417-779-0090, skyharborresort.com
Type of property: Lodge
Location: Lampe, overlooking Table Rock Lake
What to Love: Although you can rent smaller spaces at Sky Harbor, you'll want to snag the lodge if you want to spread out. It has tall vaulted ceilings, tons of kitchen and dining space and a back door that provides easy access to the resort's lake-fun extras. There's a dock with kayaks and fishing poles, plus some fun outdoor games like shuffleboard and horseshoes.


Chalets on Table Rock Lake
417-708-5350, chaletsontablerocklake.com
Type of property: Luxury lodges and cottages
Location: Lampe, overlooking Table Rock Lake
What to Love: Inside these log-cabin style lodges and cottages are spacious and well-decorated spaces that walk out onto huge decks and screened porches overlooking Table Rock Lake. The grounds also include mini golf, a patio with outdoor fireplace and a boat dock.


Stonewater Cove
417-858-2563, stonewatercove.com
Type of property: Resort Rooms
Location: Shell Knob, overlooking Table Rock Lake
What to Love: This resort is half-luxury and half-adventure, so it's great if your idea of a place on the lake requires equal parts fine dining and outdoor activities. There's a gourmet menu, zip lining, boating, hiking, four-wheeling and more.


Big Cedar Lodge
bigcedar.com
Type of property: Cabins
Location: Shell Knob, overlooking Table Rock Lake
What to Love: Big Cedar has everything you need, all in one beautiful place. The property features a marina, great dining, walking trails, an upscale spa and tons of indoor and outdoor activities for kids and adults. Oh, and gorgeous pools to boot.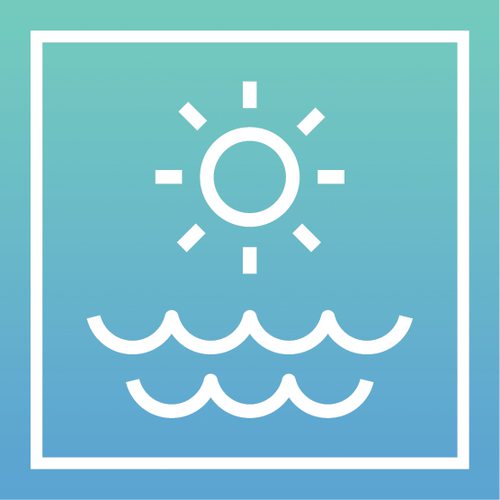 Reserve a Rental
---

Lake Lifestyle
Someone who wants a weekend getaway but not a lifestyle change
Level of Commitment
None
Maintenance Responsibilities
None
Weekends at the Lake
Whether you're looking for the perfect gear to make the most of your trip, looking for a course to loosen your arms with a game of golf, or searching for a place to dine lakeside—we have gathered all of the information you need.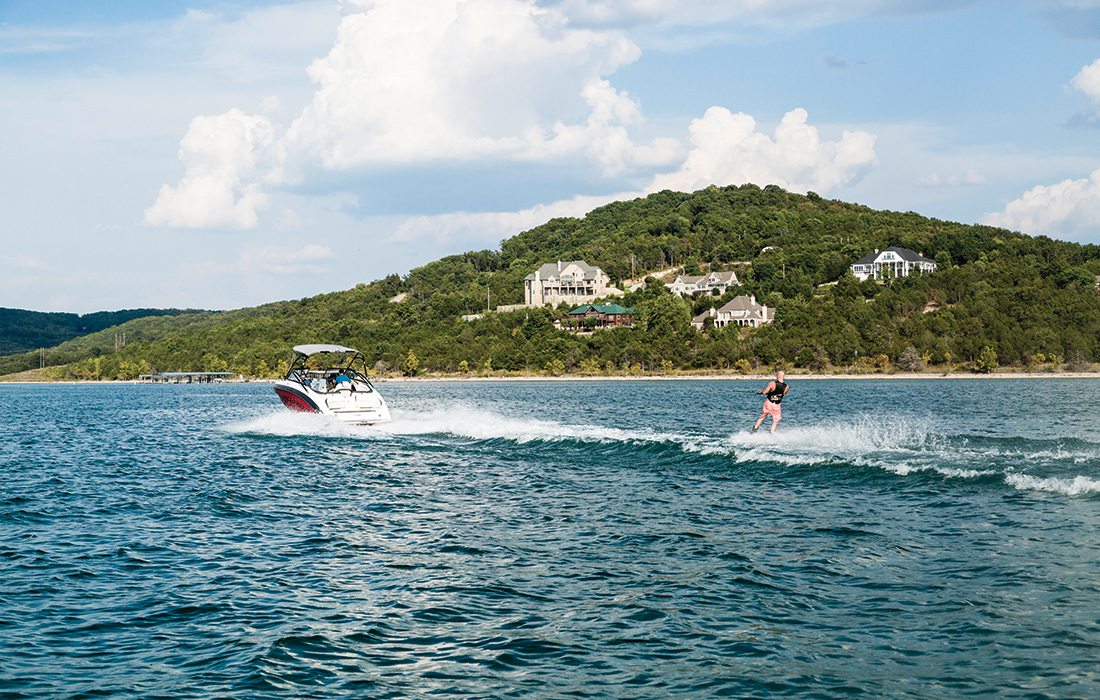 There are some luxuries that, if we can afford them, save us time and give us one less thing to worry about. Some people hire a maid to clean their house, a nanny to watch their kids while they're at work or someone to clean their gutters. These expenses are all in the name of convenience: we want to be able to prioritize what's important. That's exactly the type of thinking that goes into buying and living in a condo by the lake. 

"People buy condos at the lake primarily because they don't want to have to worry about a lawn and that sort of thing," says Janet Bezzerides, a lake-area real estate agent who specializes in Table Rock Lake properties. "They don't live here, and they're either tired of it because they're of an age where they're like, 'I'm done with that,' or they just don't want to have to worry about it, so they know somebody is there watching over the place."
A house—lake or otherwise—requires upkeep and a constant mental checklist that a condo eliminates. When it comes to the purchase, Bezzerides says, lots of times condos come fully furnished, too, which erases the need for decoration. It's an ideal situation—come in, put your stuff down and start relaxing. 
Bezzerides starts to get antsy calls around wintertime when people are ready for warm weather and summer nights; it's why a lot of boat shows are in January. When she does get that call, there are a few questions she asks. "One of the first things I'll say to you if you call me and say, 'I want to buy a condo on the lake,' is: 'Are you thinking you want to rent it out, or do you have any objections to having renters?'" Bezzerides says. "So then we focus on those complexes that don't allow short-term vacation rental. Other people who want that, they're good with it. They're like, 'I stay at hotels, I don't worry about somebody else's use.' So they purposefully buy something in a complex where they can rent it out part of the year. They partially recoup condo fees and taxes."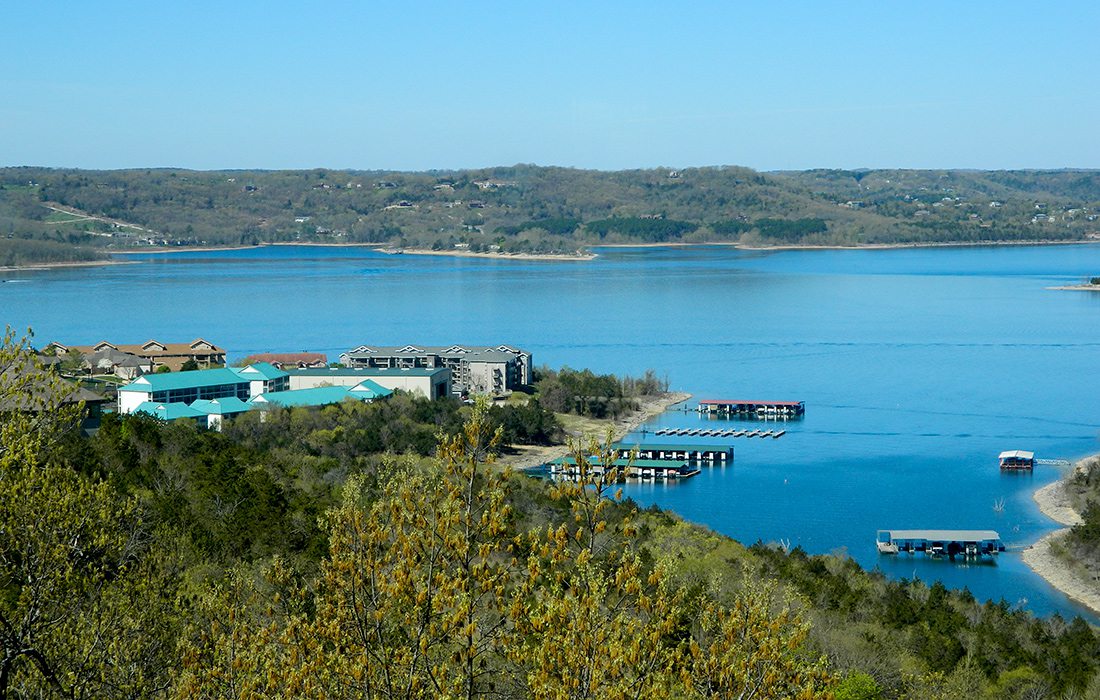 Another key difference between a condo and a lake house is rentals are far more common, and those who want to make a bit of a profit off their property can choose to do so. 
If you want to buy a condo around Table Rock Lake, now might be the best time. Bezzerides says around 2007, people bought condos before the recession hit. But the economy crashed, and they sat dormant for years. 
"It got overbuilt in 2007," Bezzerides says. "We are now finally selling all of those brand-new 10-year-old condos sitting there waiting to be sold for 10 years. It was like the whole country started to feel the recession, and everybody came here and built condos in 2007. So we're at the point now where a lot of them are selling and getting sold, which means there's probably room in the market to build some new ones."
John and Elise Telge's home isn't on Table Rock Lake. But John Telge is fully familiar with all of the advantages condos offer. "No maintenance," he says. "You're paying for it, but you don't have to do anything. Something happens, they fix it. They mow the grass. They shovel the sidewalks. For busy people like us, we just drive on in and unpack, live for four to five days, pack up and leave. They take care of cleaning. They take care of everything." The Telges are empty nesters and travel to their condo around six or seven times a year. But Telge says they only go once in the summer, when he and Elise prefer to rent the condo out—working on the opposite schedule of most lakedwellers. 
Ultimately, lake condos offer a best-of-both-worlds option, with all the built-in advantages that other lakefront properties provide without the constant upkeep. With Branson nearby, everything you need is within reach when it comes to practicality and entertainment, with grocery stores as well as theaters for shows. 
"If somebody doesn't really know what they want and they just want to be close to a lake, you can get a better view and a closer view in a condo for the money," Bezzerides says.—Evan Greenberg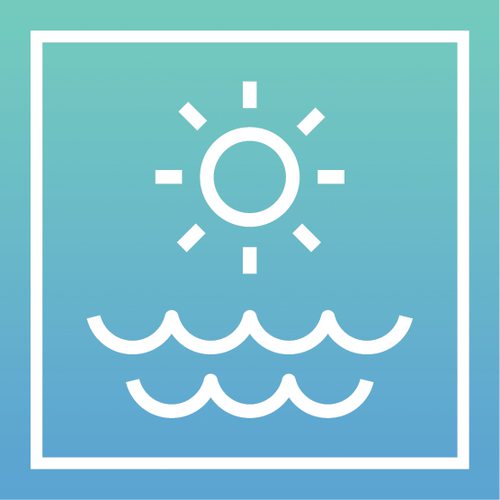 Purchasing a Condo
---

Lake Lifestyle
For weekend warriors who want to spend their days off on the water, not watering their lawn.
Level of Commitment
Lots. You own the place, but it's a smaller financial undertaking than owning a house.
Maintenance Responsibilities
Your condo complex will likely take care of a lot of exterior maintenance for you, but keeping the interior areas up to snuff (and shelling out the dough to fix things that break) is all you.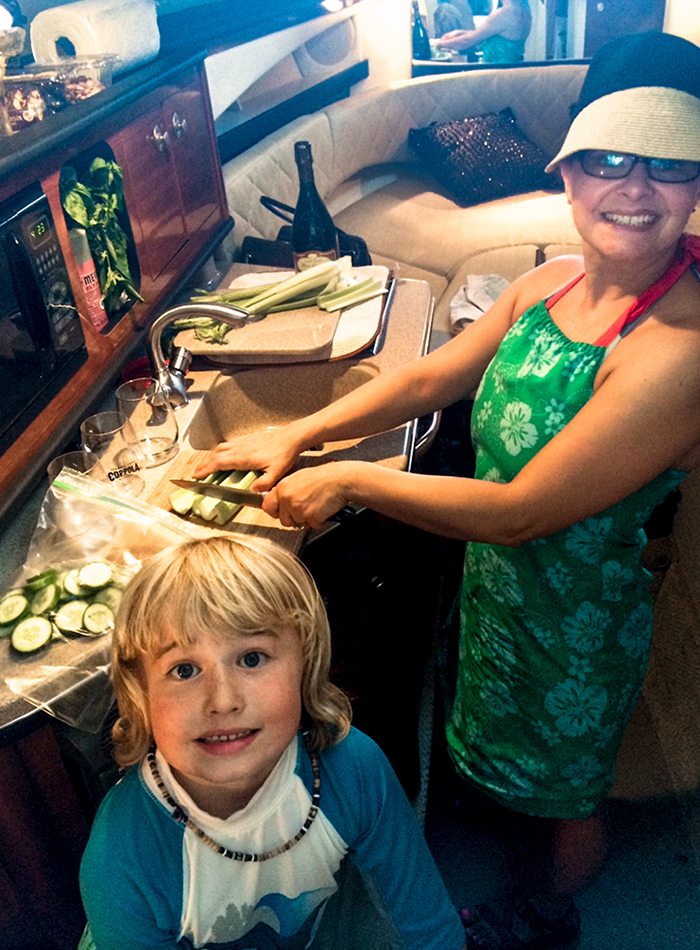 Photo courtesy Elle Feldman
Although smaller than a houseboat, Elle Feldman's cabin cruiser has room for dinner prep.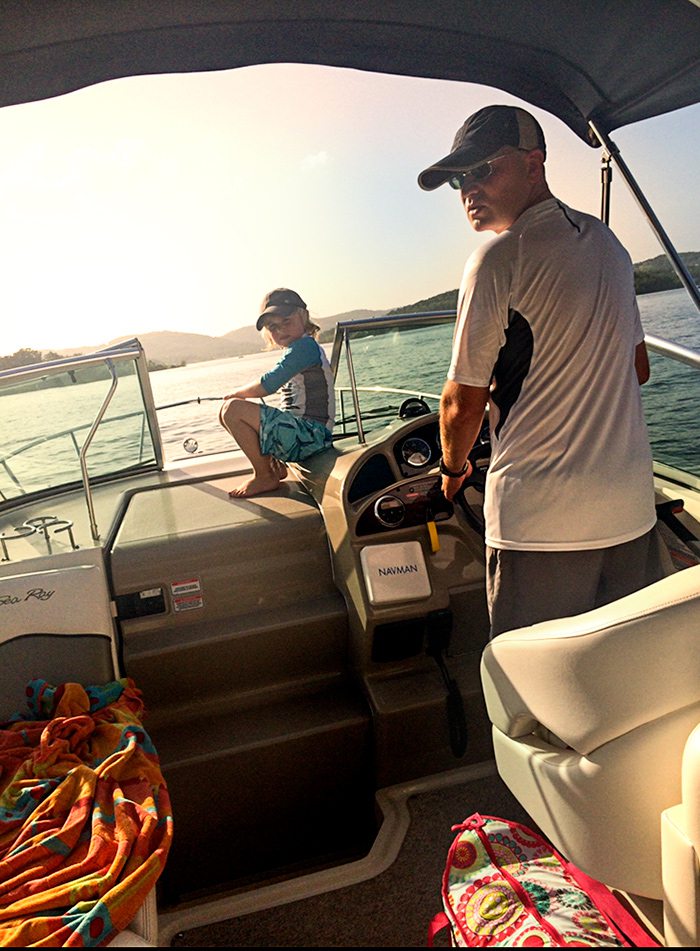 Photo courtesy Elle Feldman
Jon and Oliver Feldman easily troll the lake's nooks and crannies on the Feldman's cabin cruiser.
Cozy Up In A Cabin Cruiser
Know where you can find instant lake access, fantastic views and impressive lakefront property? On a houseboat! But if you're also looking for something budget-friendly, set your sights on a cabin cruiser. One notch smaller than a yacht, the cruiser provides more maneuverability than a roomy houseboat but still gives you somewhere to sleep at night. When Elle and Jon Feldman bought their cabin cruiser in 2014, they figured it would serve as a stepping stone and planned to eventually upgrade to a lake house, which they did two years later. But for those two years, the Feldmans spent nearly every weekend on the cruiser. In fact, they still have it and use it to camp out on the water. The cruiser has been a cozy home-away-from-home for a family who ventured down to Table Rock, unsure that lake life would win them over.

Before splurging on the cruiser, the Feldmans bought a boat from the 1970s that barely floated. But the rickety vessel didn't stop them from falling in love with Table Rock. "We ended up loving the lake and needed a better boat that didn't catch fire and break down all the time," Elle Feldman says. At first, the Feldmans were eying a shiny ski boat, but when they discovered they could buy a 10-year-old cabin cruiser for the same price, they opted for the cruiser. With barely 28 feet in length, the vessel qualifies as a yacht. "It's probably the smallest yacht possible," Feldman jokes. The modest size of the cruiser means the living quarters are snug, but that hasn't stopped the Feldmans from moving in. 
As soon as Friday was checked off the calendar, Feldman would fill coolers with chopped vegetables, brats and ready-to-serve snacks. What didn't fit in the cruiser's fridge was stored in a cooler on the dock, and ice was fetched from the marina each day to keep things cool. Even the frigid winter temperatures didn't keep the Feldmans away. With two beds and a bathroom squeezed into the living quarters, the family would stay overnight on the cruiser and spend their days at Silver Dollar City. Docked at Indian Point, the cruiser is just a short boat ride from some of the lake's main attractions including Big Cedar Lodge and Chateau on the Lake. Even once the family found a more permanent lake home, the cruiser has remained in use. "Most people will tell you buying a boat is like throwing money in the lake," Feldman says. "But it's created some of my favorite family memories." Want to test run a cabin cruiser? Visit explorebranson.com for a full list of area marinas that rent boats, fishing gear and even scuba equipment.—Ettie Berneking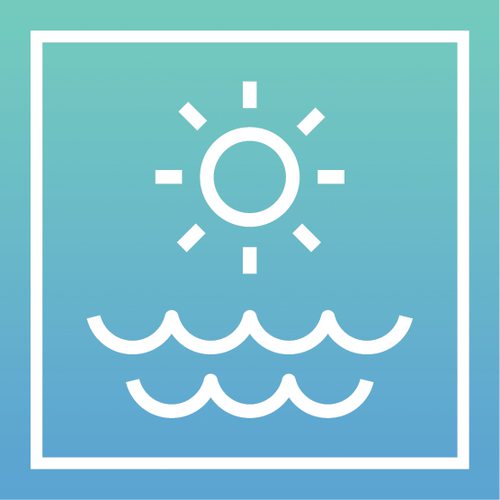 Renting or Buying a Cabin Cruiser
---

Lake Lifestyle
Adventure-seekers who don't mind tight quarters and who want to be on the water

Level of Commitment
Moderate
Maintenance Responsibilities
Like a houseboat, cabin cruisers require some seasonal maintenance.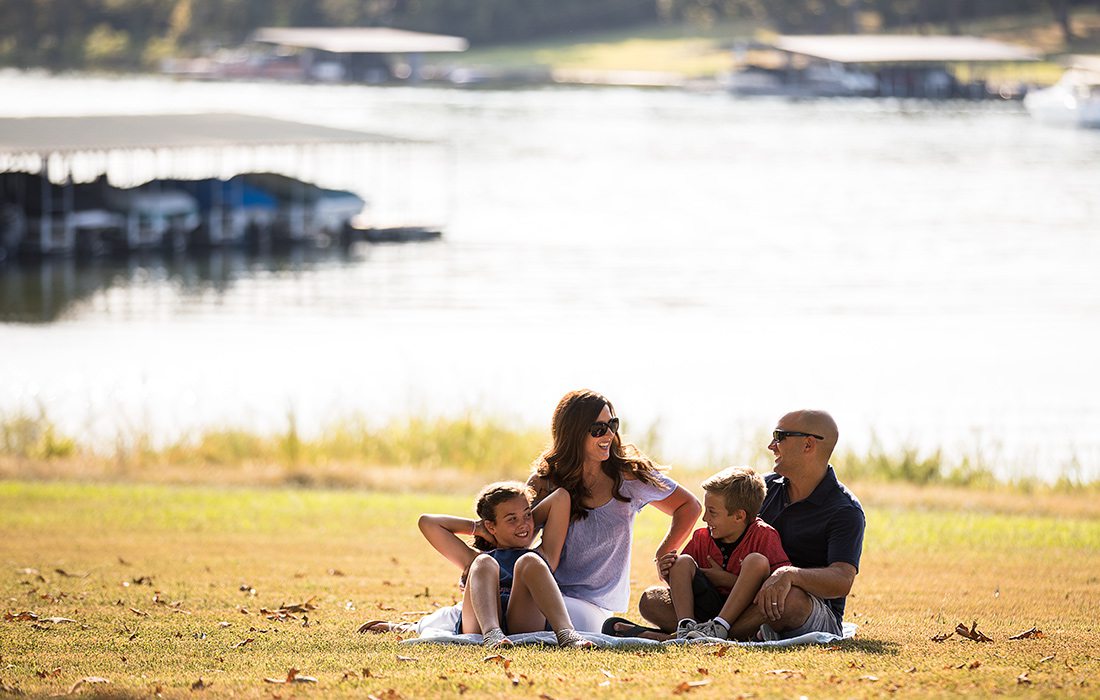 Considering building or buying a lake house? Prepare yourself. There are a few expressions you will hear on repeat. "Plot sizes are so small!" "I found out we couldn't cut down trees to improve the view." "Find a house that includes a boat slip." But the most common of them all will likely be, "It took us years to find our lake house." For most lake dwellers, finding the perfect home means puzzling through a Rubik's Cube of property lines, lake access, boat slip availability, construction time and price. Find the right combo, and even the most elusive lake home can come into focus. For Brad and Cara Erwin, their first home at the lake was a 1990s retro-looking camper.

"It was one of those big boxes rolling down the road," Brad Erwin says. "Camping is a totally different experience, but that's how we really knew we wanted to keep the lake experience for our family." With the camper in tow, the Erwins would park at Mill Creek along the shoreline or at Indian Point. Once they became members of the Branson Boat Club, Erwin would rent a boat for the weekend and motor around the shoreline. "I looked for several years to get the lay of the land," Erwin says. Even from the water, he could scope out potential neighborhoods to see which had the best view and access to the lake.
With two young kids to keep in mind, the Erwins were looking for the trifecta of lake house appeal. They wanted walkable access to the lake, great views and a lakefront property. They finally found exactly what they'd been searching for near Coney Island where an old fishing cabin resort had been converted into private residential properties. There was just one downside: The lot is pea-sized. "It's 40-by-60 square feet," Erwin says. "One neighbor is 5 feet away, and the other is 4 feet away." That leaves just enough room for Brad and Cara's two kids to squeeze between the houses in a mad dash to the water.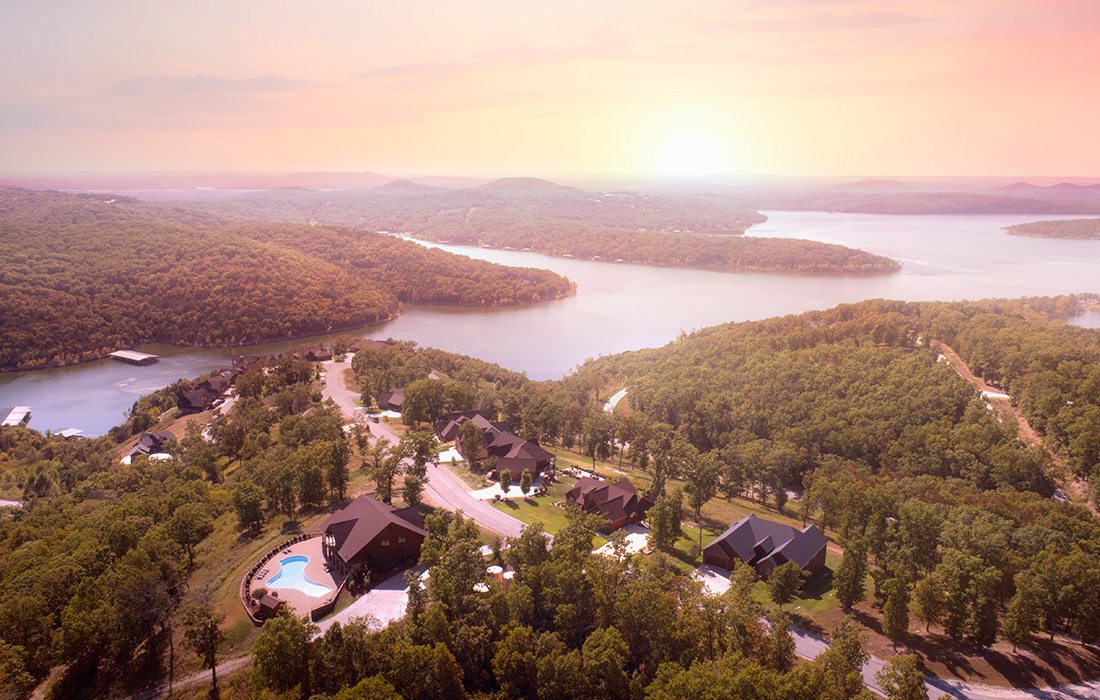 On the upside, the home was move-in ready and gives the Erwins a great view of the water plus easy access to the shoreline. But for many newcomers at Table Rock, the cramped plot sizes are an unexpected concern. That's where real estate agents like Janet Bezzerides with Boeker Group Real Estate come in. "I manage people's expectations," she says. "Table Rock is surrounded by a lot of little tiny towns and subdivisions, which scares people from the city." A lot of Bezzerides' clients picture a lake house surrounded by more trees than neighbors, so if this has you hitting the abort button on your lake house plans, don't quit just yet. Roomy lots do exist, they're just harder to find and are usually farther from town, especially now that demand is up.
Not long after Table Rock was built in 1959, the most scenic property was scooped up by developers and lucky homeowners. Since then, it's become a scrappy race to snag remaining plots that offer both lakefront and lake-accessible homes. "The properties that are left have the roughest terrain that hasn't already been developed," Bezzerides says. That's one of the more serious hurdles to overcome before building a lake home. "Everything at the lake is almost always different than people envision," she says. "The terrain is steeper and hillier. The views are harder to find, and you're excavating through solid rock." Nowhere is that more evident than at the gated community of Pinnacle Shores.
Perched along the rocky outcrop above Mill Creek Cove, the high-priced Lampe neighborhood was built in 2007 and quickly became one of the premier lake communities. It's just 2 miles south of the Kimberling City bridge, but the over-the-top homes, community pool, extra-wide roads and breathtaking view make it feel worlds away from the small town of 2,400. That terrific panoramic view is thanks in part to the death-defying drop below. Accessing the lake at this community requires an ATV, golf cart or killer quads. There are some walking paths and steps carved into the rocky shoreline, but if you're heading to the dock, it's going to be a hike. And that, if you ask the Erwins or Bezzerides, is the biggest thing to keep in mind when buying or building a lake house. "You can have a lakefront home but no lake access," Erwin says. 
Even finding a lakefront home with great views can be tricky. Bezzerides spent four years searching for the ideal combination of view and water access. Each time she thought she'd found the perfect home, she discovered the view was blocked by trees. The 800 miles of shoreline snaking around Table Rock are owned by the Army Corps of Engineers, which means the property is heavily regulated. Trimming trees to improve your view isn't always possible. Find a home with a spectacular view, and you might be trading in easy access to the lake. Bezzerides finally ditched the view in favor of quick access to the water. This is why Bezzerides says it's important to adjust your expectations. The rules and regulations that keep Table Rock Lake clean and relatively uncrowded are the same ones that make it hard to find that trifecta of curb appeal the Erwins found. But don't give up. "There are wonderful and popular neighborhoods in every nook and cranny of this lake," Bezzerides says.
Two towns enjoying a boom in popularity are Ridgedale and Long Creek Bridge. Located on the southeast side of Table Rock close to the Missouri-Arkansas border, the communities back up to popular dining and entertainment destinations, including Big Cedar Lodge and Top of the Rock. For upscale single-family homes, condos and easy access to water, Bezzerides suggests heading to Emerald Point where residents are a short 12-minute drive from Branson, a perk for full-timers who don't want to venture far for grocery stores, medical offices and shopping.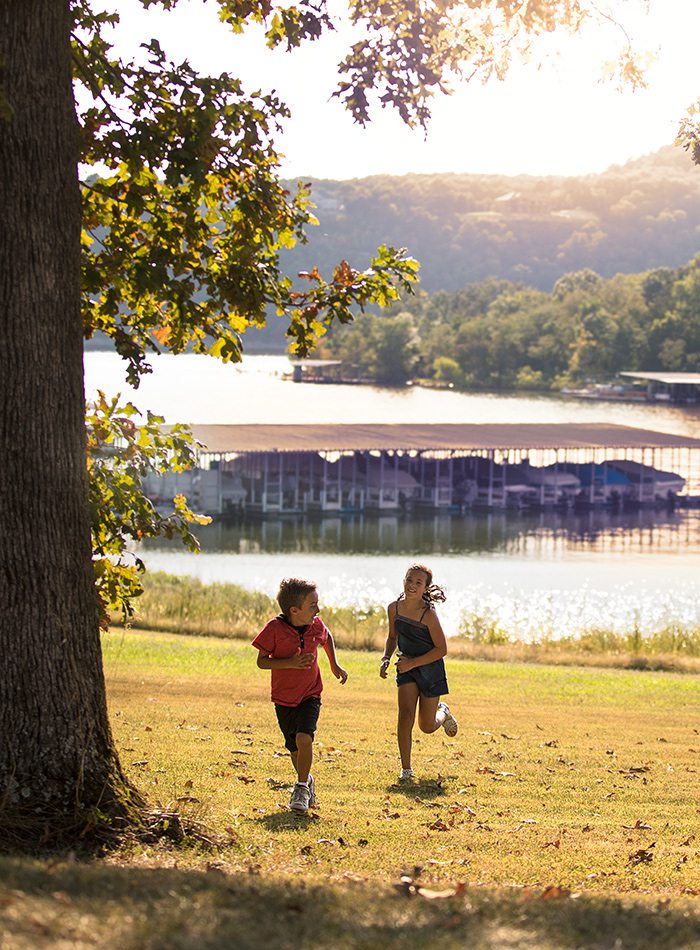 Photo by Brandon Alms
Avery, Cara, Evan and Brad Erwin scored the trifecta of lake house appeal with their small lot, which offers lake views, walkable access and lakefront property.
Purchase Photo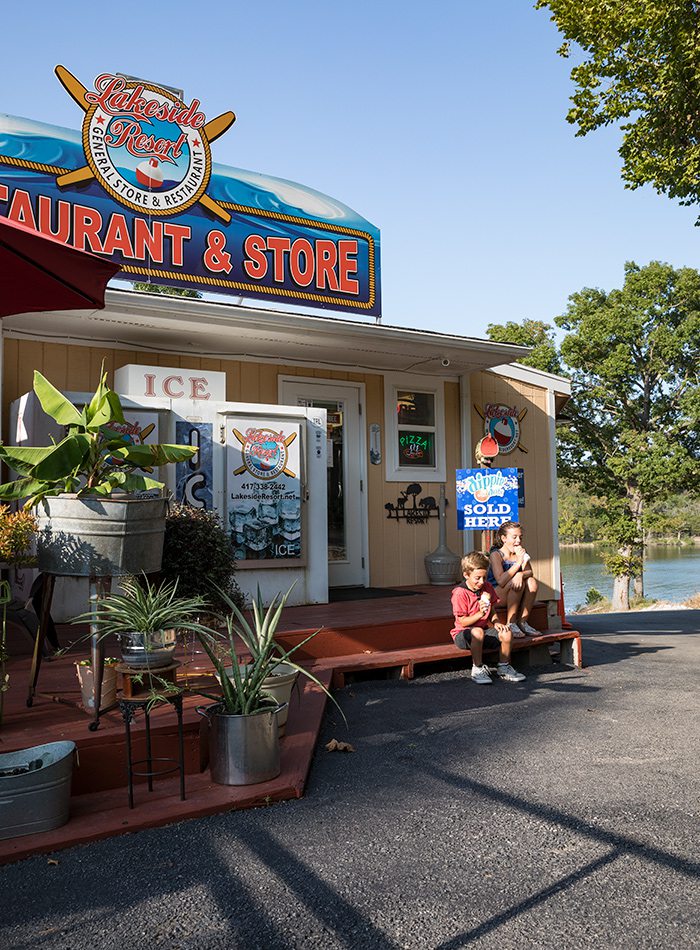 Photo by Brandon Alms
Being at the lake doesn't mean giving up eating out. The Erwin family loves Lakeside Restaurant Resort & General Store for the burgers, pizza and ice cream, in addition to its dock out back, which makes pizza runs easy.
Purchase Photo
Over at Coney Island, the Erwins are at the very end of highway DD, which puts the family inconveniently far from most amenities. But with a well-stocked fridge, the family doesn't mind hunkering down. And like most small lake communities around Table Rock, there's almost always a local greasy spoon just waiting to win you over. For the Erwin gang, that would be Lakeside Restaurant Resort & General Store. "It's this small quirky place that's family-owned, and they have a dock out back," Erwin says. "They host fishing guides, and they cook burgers and pizza and serve ice cream and concretes." Need a carton of milk or a container of fishing worms? They have that, too. In Pinnacle Shores, it's The Filling Station that draws the locals in. This Lampe dive serves homemade favorites like catfish, meatloaf and a mouthwateringly wide selection of pies, cobblers and cakes. No matter where on the lake your house is situated, you're likely only a short drive or boat ride from a seriously good home cooked meal. 
Once the meal is over, it's back out on the water! Like many lakegoers, the Erwins spend most of their time on the lake. But unlike their neighbors, the Erwins don't own a boat or a boat slip. Rather than deal with the cost and upkeep of owning a boat, Brad signed up for a membership at the Branson Boat Club. The membership means Erwin can reserve a boat for the weekend, pick it up at the marina, drop it off when the family heads home and only worry about paying for gas. "All the lake toys from deck boats to pontoons are available," Erwin says. "Just toss in your junk and your life jackets. There's nothing to store or dock." Considering a slip can cost anywhere from $12,000 to $80,000, Erwin's reluctance to become a boat owner is understandable. But for many of Bezzerides's clients, finding a lake home with a slip is a must.
She spent three years helping one hopeful homeowner find a lake house with a slip long enough to fit his 29-foot pontoon boat. "I always encourage people to get a slip but note that it's better to locate a slip first and then buy the boat," Bezzerides says. It's also probably worth keeping in mind that most slips on Table Rock measure just 24 feet long, and some slips are shorter than that. Bezzerides recently listed a house in Lampe with a 9-by-20-foot slip. And because there's a limit to the number of boat docks allowed on the lake, home buyers might have to think outside the box when looking for a slip. Community docks and waiting lists can help potential buyers find a spot for their boat, even if it's not next to their lake house.—Ettie Berneking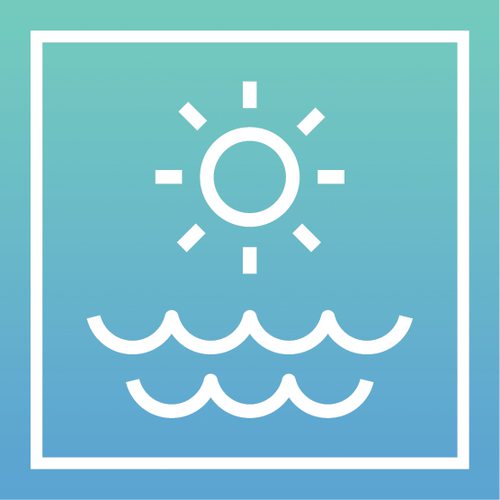 Building or Buying a Lake Home
---

Lake Lifestyle
For those who don't mind a little extra upkeep in exchange for plenty of room and year-round comfort.
Level of Commitment
Tons! All the work you put into your current home is needed for a lake house, so plan on mowing lawns and scheduling trash pick-up. 
Maintenance Responsibilities
It's all on you, but talk with your neighbors. There are plenty of lawn care and cleaning companies who help tend to your lake house when you can't get away.
Beautiful Lake Homes
Take a peek at some of the gorgeous lake homes we've featured over the years and gather a little inspiration for your own piece of lake life.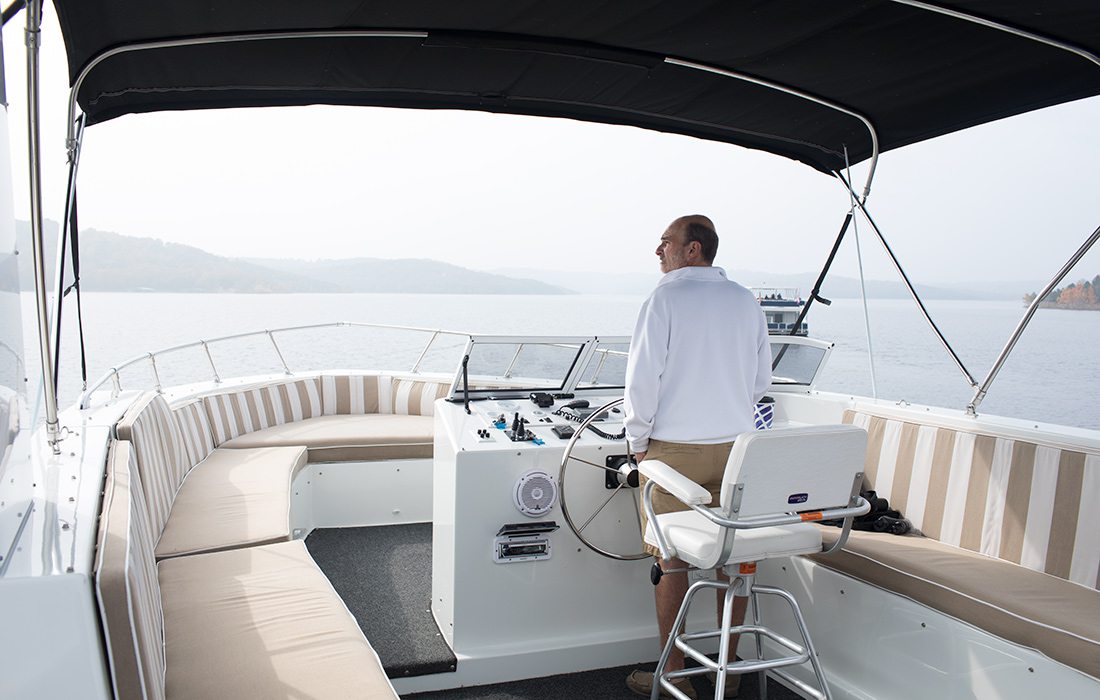 If you're thinking that life on the water means cramped quarters, you haven't tried a houseboat. "It's basically a small apartment," says Jill Dominguez. With four bedrooms, two bathrooms, a full kitchen and living room, the Dominguez houseboat has room for the whole family, grandkids included, to enjoy a weekend at the lake. This is the family's second houseboat, but it's their third home at Table Rock. Their first residence was a traditional lake house that served as the family's vacation home when they ventured down from Springfield. 
But, much like their full-time home in the Queen City, the vacation spot required plenty of maintenance. "It wasn't as much work as our house in Springfield, but you still had to do all the same things as with a normal house," Dominguez says. The lawn had to be mowed; trash had to be arranged; pipes had to be checked in the winter; and the fridge had to be emptied before leaving. It was spacious and relaxing, but it was also more work than the family wanted.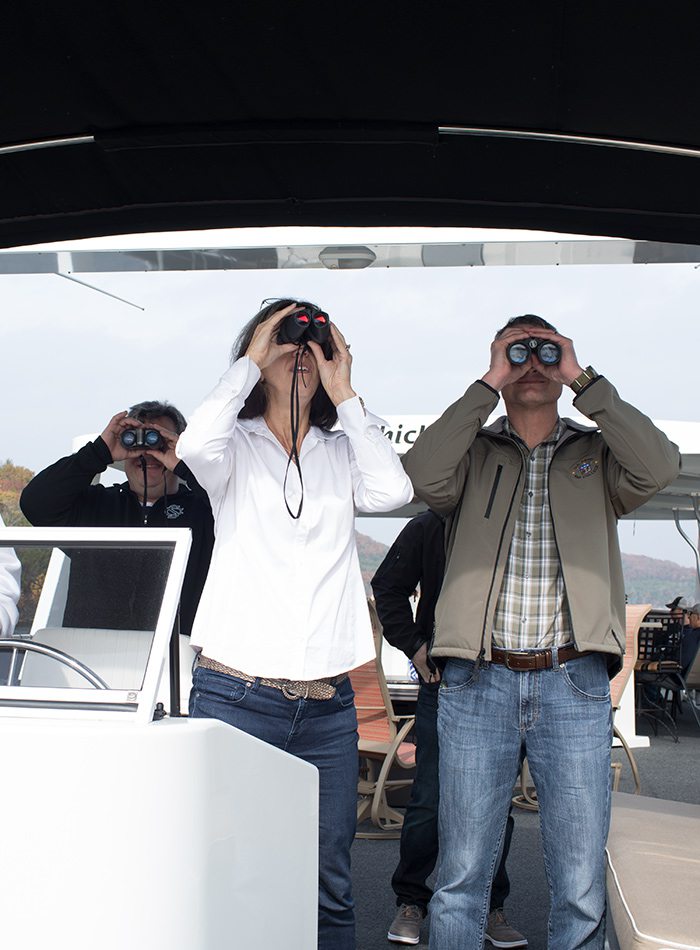 Photo by Chuck Travers
Jill Dominguez loves that her family's houseboat allows friends and family to gather for parties and excursions, including eagle-watching expeditions.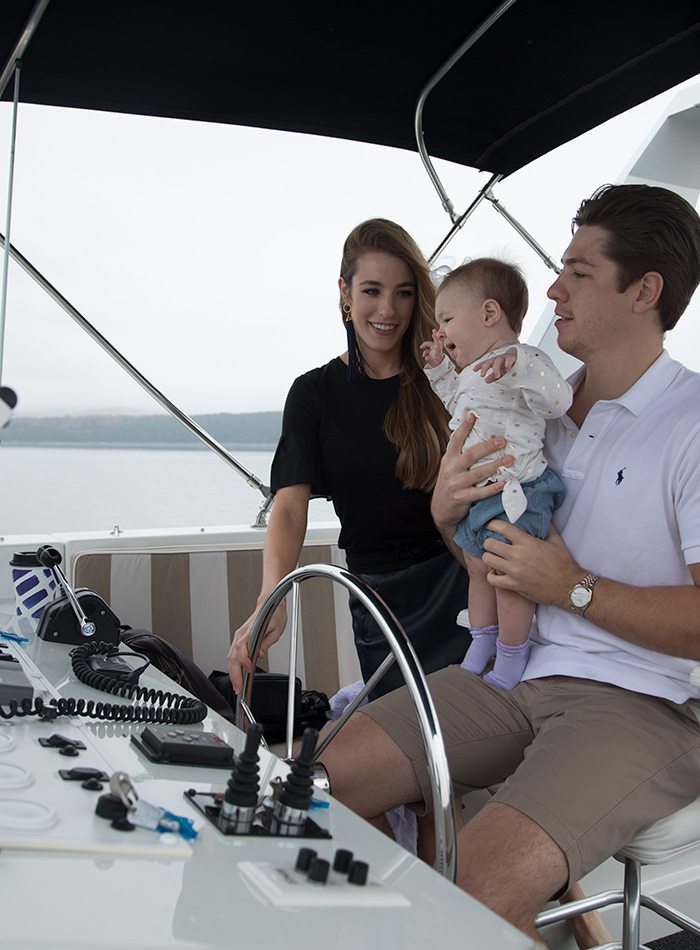 Photo by Chuck Travers
Amanda and Gabe Woodman and their daughter Georgia take in stunning lake views and refreshing breezes from the bridge of the houseboat owned by Amanda's mother, Jill Dominguez.
For something with a little less maintenance but with a lot more access to the water, the Dominguezes ditched the lake house and moved onto a houseboat where they're on the water the moment they arrive. "They can go right down and not worry about mowing the lawn or taking the trash out," says Dominguez's daughter Amanda Woodman. "It's a house that's ready to be enjoyed." With a 1-year-old daughter and a weekend schedule booked with lake trips, Amanda and her husband have been serious about swim lessons. "It's time not spent in front of a TV and spent with the family instead," she says.
Even if they don't take the boat out onto the lake, the family can enjoy the dock, which can provide just as much community life as a neighborhood. The Dominguezes' dock is a mix of houseboats and cabin cruisers, and most of the neighbors enjoy cooking as much as Dominguez does. With pantries stocked year-round and coolers of fresh food hauled out each week, there's always something good to eat. Saturday nights mean dock dinners, and everyone chips in and fires up their grills. It's a community potluck, and luckily, everyone gets along great. "You have to be friendly when you're at the lake," Woodman says. "You're away from work and having a great time."
Before they found their current slip, the Dominguezes were docked in Kimberling City—a quieter section of Table Rock with limited restaurants and entertainment. For some, the peace and quiet is a welcome reprieve from the workweek, but the Dominguezes wanted to be closer to friends and attractions. When a slip at State Park Marina opened up that could accommodate their 85-foot houseboat, the family picked up anchor and relocated. They hired Your Leisure Time to handle cleaning and maintenance. When the Dominguezes host large gatherings, they can hire the same company to drive the boat, leaving them free to enjoy the event.


---
Don't want the headache of cleaning your houseboat each time you visit the lake? Good news! There are companies who specialize in just that.
Table Rock Yacht Cleaning
417-830-2829, tablerockyachtcleaning.com
Your Leisure Time Boating Concierge
417-300-1986, yourleisuretime.biz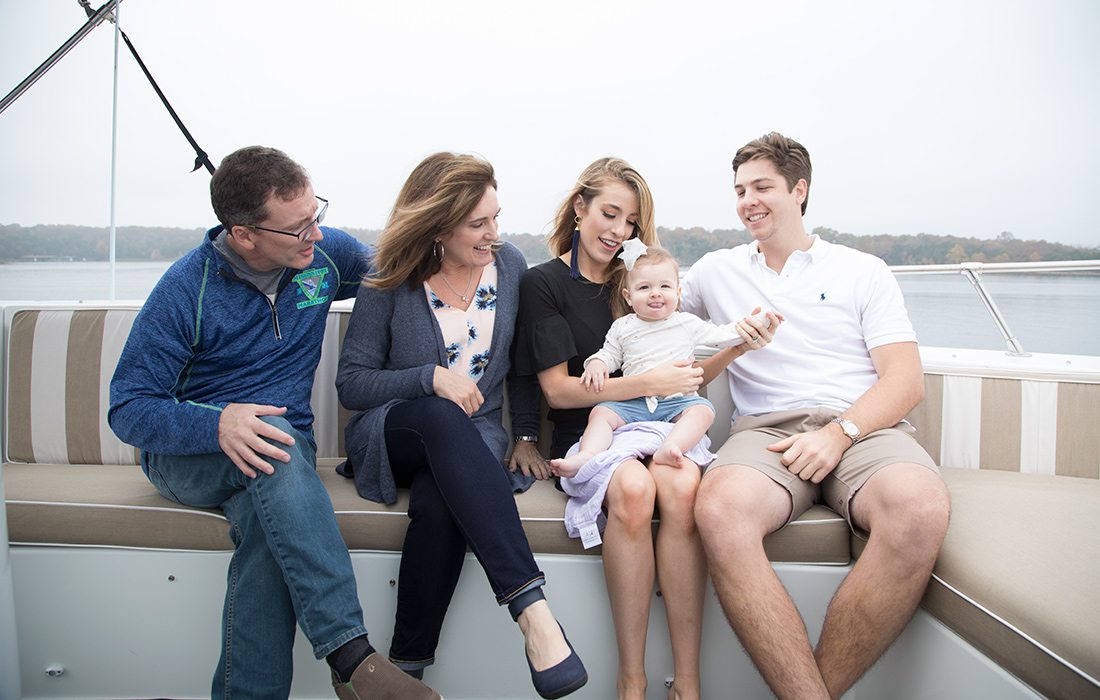 Head downstream of Table Rock past the dams and into Bull Shoals Lake and you'll find a different breed of houseboats. These warmer waters are home to some of the original houseboats, floating barges tethered to shore framed by vinyl siding or screening. There's little frill to these vintage floating sunrooms. In fact, the ones still on the water have been grandfathered in. This retro style of houseboat is now restricted. But find one of the originals, and you're in for a treat. One of the remaining relics is anchored at K Dock Marina and is home to 38 Paddle—a standup paddleboard outfitter. 38 Paddle's rig has plenty of charm. It even has an old VW bus parked on the middle of the dock. Hugged in mesh screening, the bus serves as the shop and office for the paddleboard rental company. 
The outfitter has made its mark with events like full moon floats. Once a month, 38 Paddle rents SUP boards as the moon rises over the lake. Live music, glow-in-the-dark body paint and games turn your average paddleboard adventure into a whole new experience. The biggest full moon float of the year is with June's strawberry moon. Strawberry ice cream and fresh berries are served, and guests are invited to bring strawberry wine and beer to celebrate the celestial sighting.—Ettie Berneking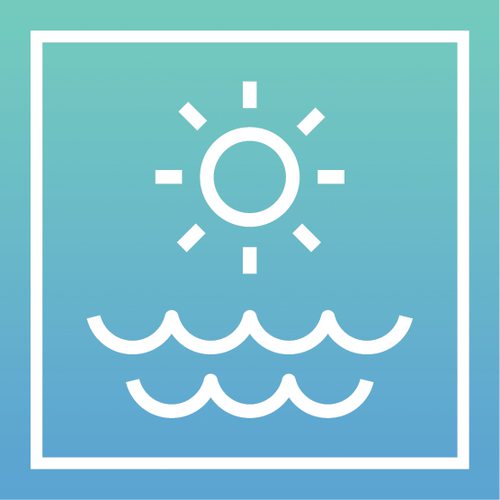 Buying a Houseboat
---

Lake Lifestyle
Those who want to be on the water as much as possible
Level of Commitment
Moderate 
Maintenance Responsibilities
Houseboats have less daily upkeep than a traditional home, but they still require work. Luckily, there are companies that will take care of any cleaning, repairs or detailing work you need, and most marinas have someone on staff to look after the boats each day.