Life
Visit the Tent Theatre at Missouri State University
Missouri Tent Theatre is a summer tradition that brings the arts and theatre to the outdoors. Thanks to Missouri State University, you can enjoy the musical plays you love right in Springfield, Missouri.
By Madison Bryan
Jun 2019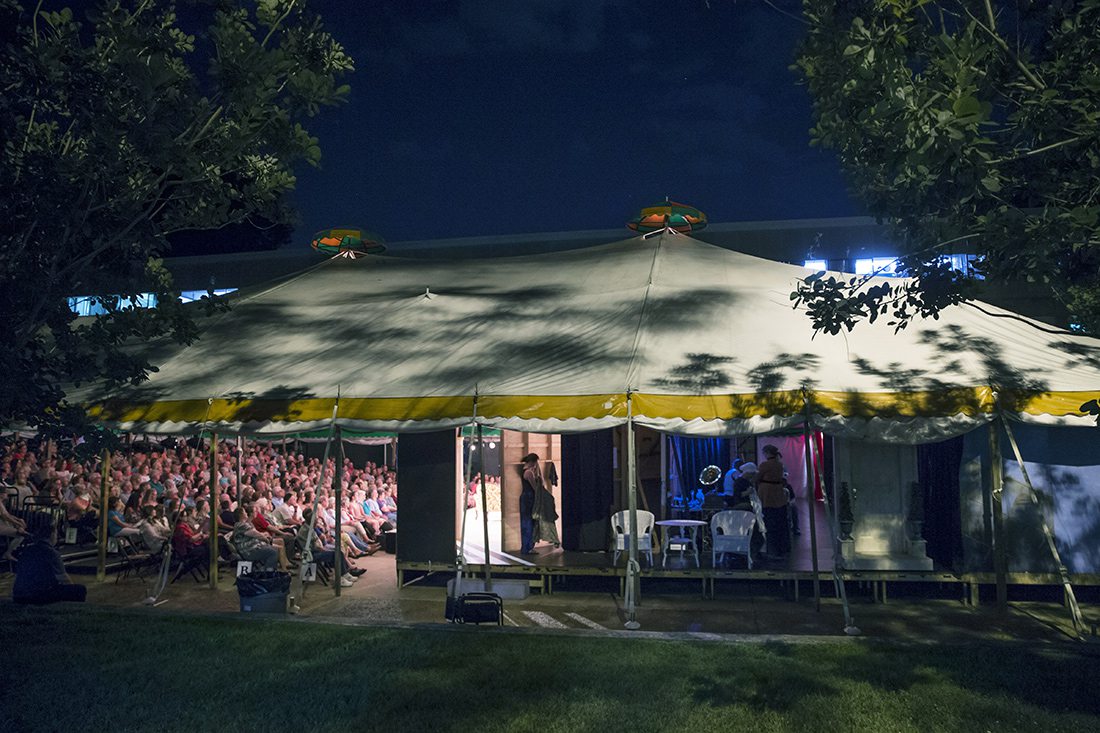 June 12–15, 17–22, 8 p.m.
Summer loving is back this summer on the campus of Missouri State University. You know the story—In this fun and spunky musical, a romantic summer fling unexpectedly finds a second wing when the two lovebirds are reunited at the same high school. Good girl Sandy and greaser Danny find themselves in a whirlwind drama to see if they can rekindle their love affair while maintaining appearances. How far will they really go in order to win each other back and be the perfect pair? All your favorite songs and dance moves from this musical are brought back to life under the big tent. Time to bust out those leather leggings and sing along.
June 27–July 3, 8 p.m.
English author Agatha Christie has captivated readers for generations with her addictive detective novels. But her creative energy didn't end on the bookshelves. This literary talent also put her stamp on several plays, including The Mousetrap. In this murder mystery, a snowstorm traps a group of strangers with an unknown killer. This play will have you on the edge of your seat as you try to find the answers after a ski-clad detective arrives on the scene. After the first death, all the guests are afraid they will be next. Will the murderer be found before the next death; will anyone make it out alive? Stay tuned for a daring twist at the end.
July 10–13, 15–20, 8 p.m.
The FBI gets led on a wild goose chase to catch an impostor. At this performance based on the daring true story of Frank Abagnale Jr., join the cast and experience the adventure of trying to capture one of the most famous con artists in history. See the story from Frank's side as he narrates his life as a hip, dance-heavy variety television show.
Missouri State University Tent Theatre
Box Office
417-836-7678
Standard Ticket Prices:
Adult: $19
Senior/Student/Child: $17
MSU Faculty/
Staff/Student: $15.
Premium Ticket Prices:
Adult: $28
Senior/Student/Child: $26
MSU Faculty/Staff/Student: $25