Life
The Lion King Roars into Hammons Hall
The Lion King is coming to Juanita K. Hammons Hall, and we spoke to representatives and Rafiki herself to get everything you need to know before you sing your heart out.
By Evan Greenberg
Feb 2019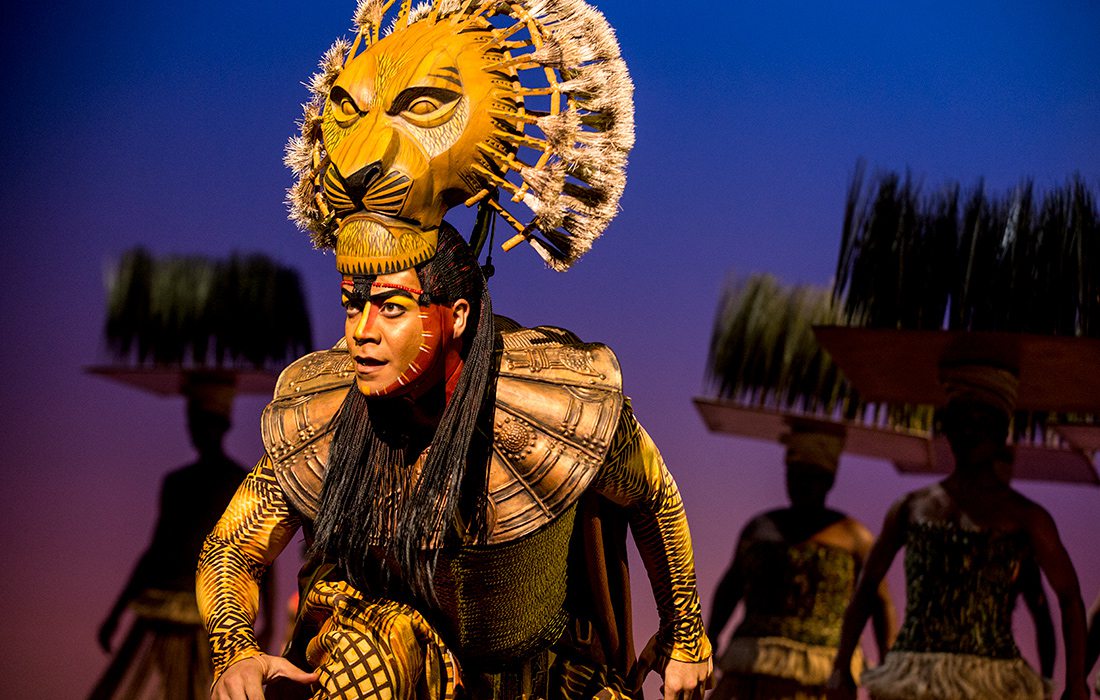 At each national touring production of The Lion King, the highest-grossing musical of all time, Buyi Zama, who plays Rafiki in the show, is the first person audiences see when the curtain rises. And for those in Springfield, where The Lion King will come for the first time to Juanita K. Hammons Hall for the Performing Arts in a limited run February 27 through March 10, she offers a simple edict: Don't be late. 
"You want to be there for the first note," Zama, who has played Rafiki for 16 years in several different Lion King touring productions, says. "The Lion King does not warm up."
For the uninitiated, the stage production of The Lion King is based on the Disney movie of the same name. It does plenty to separate itself from its source material; there's additional music and heightened production values that come about when actual people are singing and dancing instead of animated animals. The significance of The Lion King coming to Springfield—admittedly a modest market when it comes to large stage productions that require 18 semi-trucks worth of production equipment—should not be understated. For one, bringing a production of this size to a town can have a significant economic impact, drawing people in from out of town to shop, eat and take in the city. Some context: Hammons Hall has hosted Broadway productions since its opening in 1992. Big-name shows have been in town before—Wicked was a huge hit when it played in 2016, selling 97 percent of possible tickets. This opened the door to bigger thinking, with Phantom of the Opera running last summer. Keith Boaz, Executive Director of Juanita K. Hammons Hall and JQH Arena, says bringing The Lion King to Springfield is something that's been on the radar for several years.
Zama says that the cast wants to deliver a singular, had-to-be-there performance every time. "When we go to places we've never been, you cannot just think that they know the show because maybe you might not give 110 percent," Zama says. "It's about giving someone a great experience of theater. You want to give them a good time."


The Lion King Broadway Musical
The show runs February 27—March 10. Times vary with performances.
For tickets to The Lion King, head to hammonshall.com, call 417-836-7678 or go to the Hammons Hall Box Office (525 S. John Q. Hammons Parkway, Springfield). 
Single ticket prices vary based on show date and time and seat location. The show is recommended for ages 6 and up.