Style
The Hip Handmade Market in Joplin is Not Your Average Craft Fair
A seasonal handmade craft fair in Joplin has been showcasing local makers for five years and is only continuing to grow.
By Rose Marthis
Mar 2019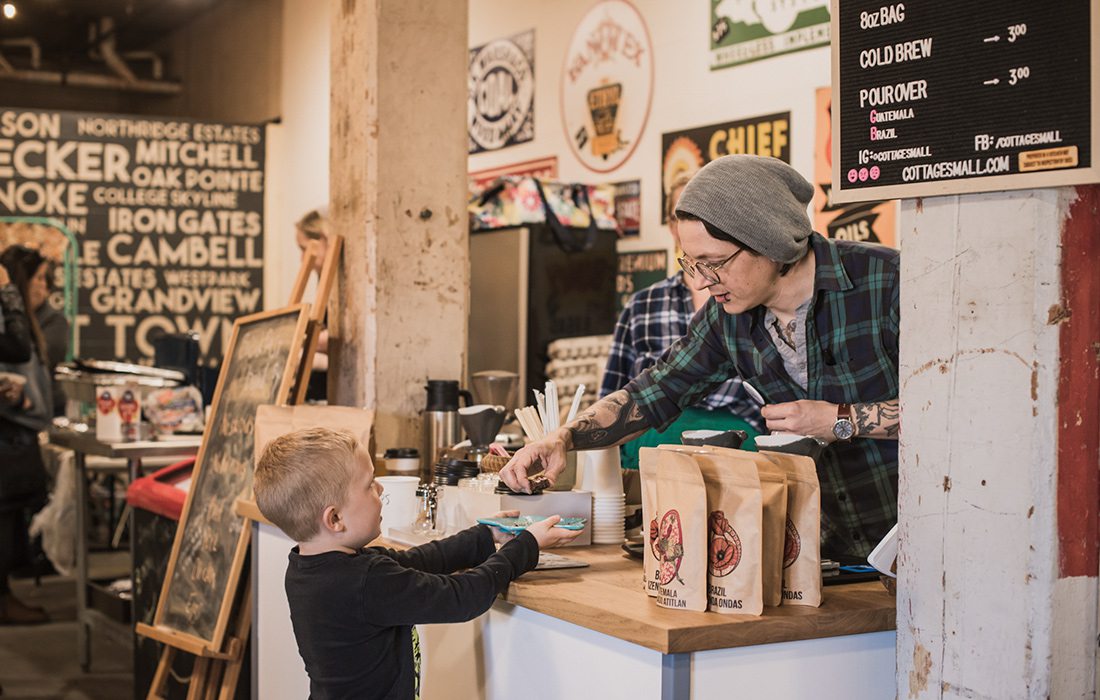 The Hip Handmade Market is not your grandmother's craft fair. Instead of hair bows and tissue box cozies, you'll find self-designed products including metalsmithing, paper goods, jewelry, wood working, soap and more. Emma Ball started the market five years ago and hosts two markets a year in March and November. 
Ball was inspired by a similar market down in Fayetteville, Arkansas, and Renegade Craft Fairs. Renegade is juried, which gave Ball the idea to do the same thing at Hip Handmade. A selection committee of past vendors and local business owners vets applications to ensure products are homemade. The first market in 2014 had 20 vendors. That number doubled last year, and Ball expects it to soon grow to 50 to 60 vendors. 
"It's become this community where vendors are close and people look for the same vendors each year," she says. Ball even offers scholarships for first-time vendors, and the market has a photo booth, giveaways, live workshops and a bar with food. "We really show the makers' skill and talent," Ball says.