Spaces
Inside House Counsel: Design Studio + Lifestyle Goods Marketplace
With its clean design and casual elegance, House Counsel is welcoming minimalism to the Midwest.
By Haley Phillips
Dec 2019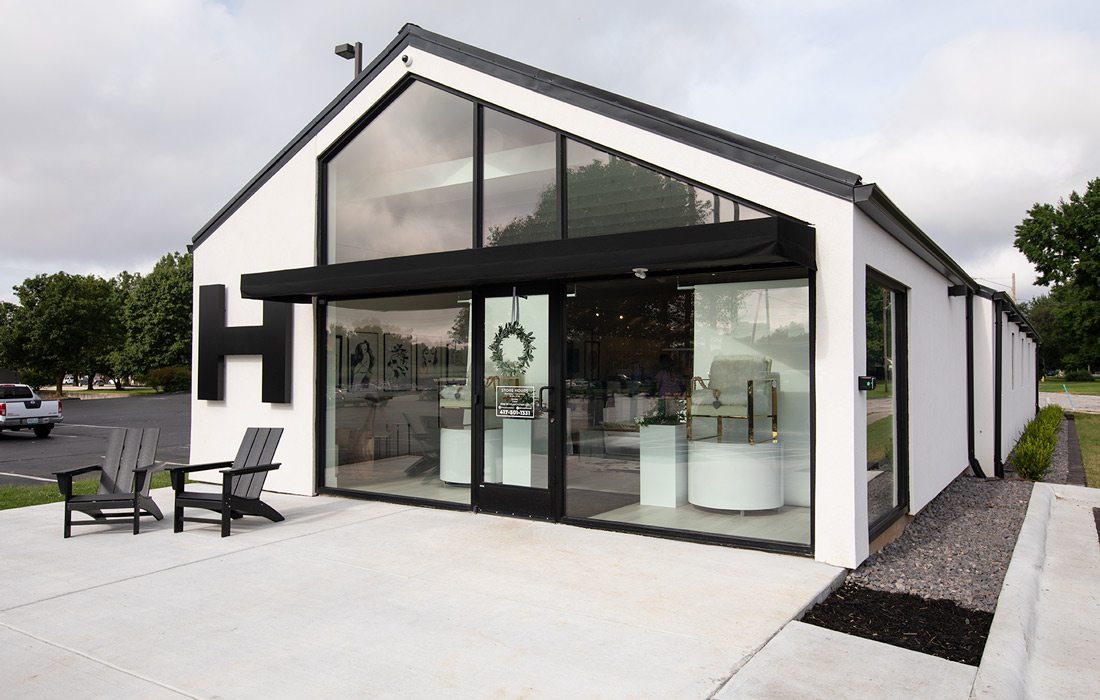 Step inside House Counsel (1961 S. Glenstone Ave., Springfield, 417-501-1331), and you are sure to find something a little out of the ordinary. "We made a point to search for items that were not sold in the Springfield market," says owner and lead designer, Jeannie Breshears. The new design studio and lifestyle goods marketplace focuses primarily on furniture pieces with clean lines and simple home decor but also offers design consulting, ranging from complimentary to full-service. "It's no fun for the consumer to go from store to store and see the same items," Breshears says. "Offering something different to the consumer was very important to us." Since opening its doors in August, House Counsel has managed to do just that. And it's done it with style and a little minimalism.
Coincidentally, the store's ambiance is as unique as its inventory. Inspired by coastal style, the store's white showroom has a modern but minimalistic approach reminiscent of the beach—a style that is not often found in 417-land. The exterior's crisp black and white palette and expansive windows, intended to bring the element of the outdoors in, were both decided on years ago when Breshears sketched out the store's design. Even securing the House Counsel name and trademark early on was important to Breshears in developing the brand she wanted to build. "It lets the consumer know that when they see our brand, they're buying quality products or hiring a dependable service," she says.
After careful consideration of a suitable name for the venture, Breshears found the meaning behind the words house and counsel to be indicative of the store's vision. A house represents a place that binds together family and friends, and a counsel provides guidance and advice, both of which are attributes that Breshears hopes she can implement in the store.
With every carefully thought-out detail, it's really no surprise that the idea behind House Counsel has been in the works for a long time. Breshears, who has 25 years of experience in sales and marketing and a degree in interior design, always dreamed of starting a business with her husband Mark, who handles all operational aspects of the store. "We're a pretty strong team," Breshears says. "It would have been harder to accomplish our goal if we didn't have each other to rely on and share the responsibility."