Spaces
How to Style Your Fireplace Mantel
Here are three important things to keep in mind when you begin styling your mantel.
Styled and Written by Dylan Lyle
Feb 2020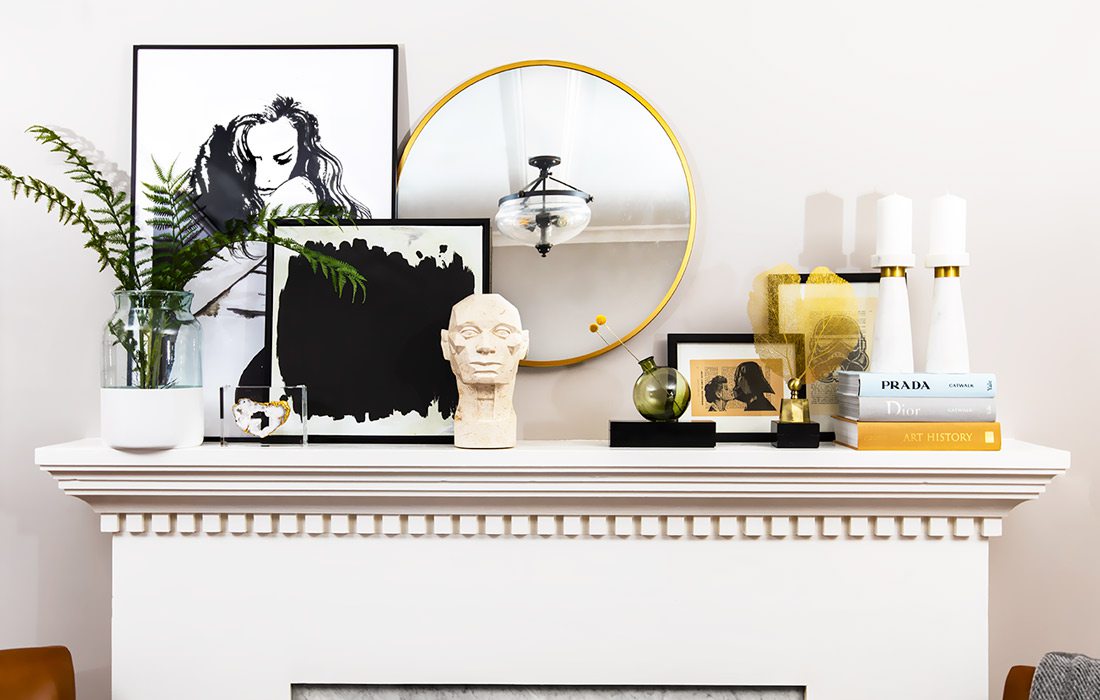 Keep these three things in mind when you begin styling your mantel. First, add an anchor just off-center of the mantel, like this mirror. Second, add height and asymmetry to each side. Third, layer in pieces like artwork, sculptures, plants and maybe something unexpected to round out the design.
Above from left to right: Ava white flower jar, $145 from House Counsel (1961 S. Glenstone Ave., Springfield, 417-501-1331); framed brunette print, $499 from House Counsel; star object in black, $188 for set of three from James Decor (1324 E. Republic Rd., Springfield, 417-883-2616); "Sleep" painting by Colby Kern, $275 at Obelisk Home (214 W. Phelps St. #101, Springfield, 417-616-6488); bud vases, from $15 at The Market; white geode on crystal, $207 from James Decor; The Head in white marble, $945 from Obelisk Home; olive sphere vase, $22 at House Counsel; Longevity box in black, $37 at James Décor; quirky vintage portraits, homeowners' own; stamped gold leaf sculpture, $199 at James Décor; Marmo marble pillar holders, $78 each at House Counsel; designer coffee table books, $75 each at Obelisk Home.