Spaces
How to Design the Perfect Entryway to Your Home
Your entryway is the first look into your home and should be an inviting space for both you and your guests. Make it welcoming, personal and stylish with these design tips.
By Morgan Doyle
Sep 2020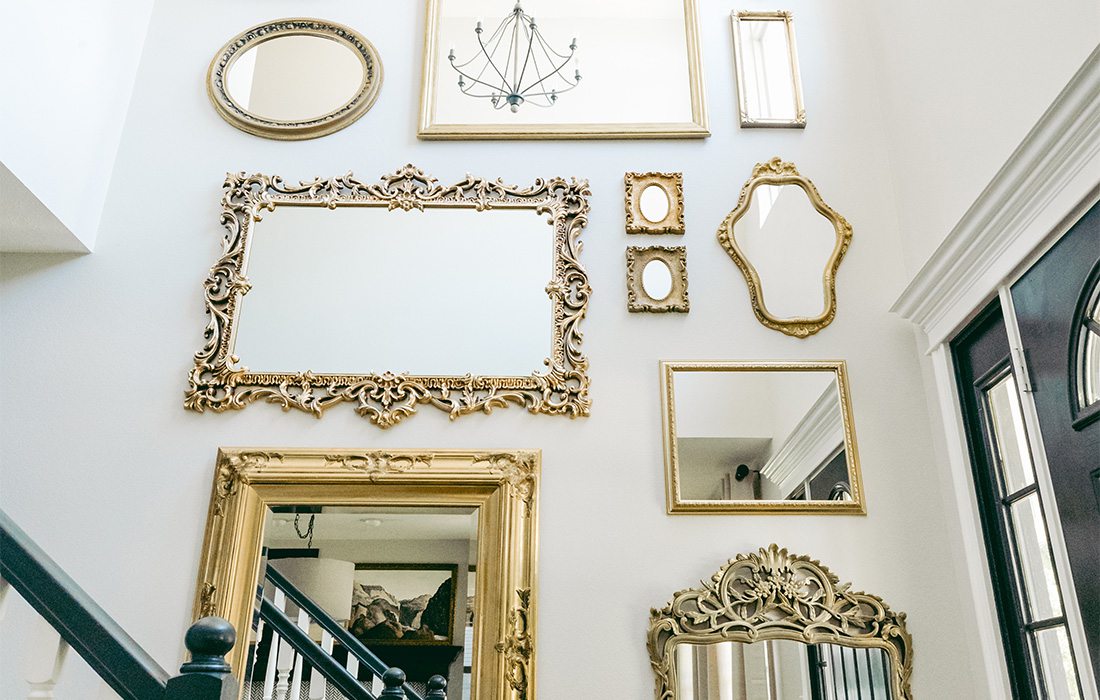 Hide the Clutter
When people walk into your home, they shouldn't be overwhelmed by visual noise. That means no shoes shoved under benches and no jackets or purses lying around. Instead, bring in hooks or a hall tree and accent with a piece of decor, such as a plant, to elevate the space.
Find a Focal Point
Find one stand-out item and decorate around it—like oversized mirrors, vintage rugs, natural wood console tables. You can also use a large piece of artwork or a bold light fixture. If you prefer a more subdued look in your entryway, try to make a statement with something as small as a fun pillow or a plant in a cute vase or even a decorative basket. 
Make it Functional
Even if you need your entryway to act more as a mudroom, you can still make it look fashionable. Benches are a great addition because they're a focal point that's also functional. Your family can sit and put on shoes as they're heading out the door, and it's a place for your guests to leave their bag when they first walk in. You could also add a cute rug to wipe your shoes on. Cotton rugs are easily washable, and wool rugs will provide insulation during the winter months. On a console table, add a bowl to drop your keys in or a basket for your mail and accent the piece with some fresh flowers and a scented candle.
Let There Be Light
Lighting is important when decorating an entryway because you want the area to look well-lit and inviting. Try to play up natural light by painting with lighter colors or decorating with mirrors. If you add a lamp, pendant light or chandelier; make sure that your lighting fixture balances out the rest of your decorations. So if you have a really ornate focal point, use a simple light fixture. If you have more of a subtle focal point, you can afford to install something dramatic. 

Pay Attention to Scale
Make sure whatever item you're adding to your entryway fits the space. If you have a smaller entryway, you can add the illusion of height with mirrors, vertical art or patterned wallpaper; just remove smaller items, which tend to clutter.
Know your Personal Style
Your entryway sets the tone for the rest of your house, so make sure that it reflects your personality. If you like mid-century modern design, add something like a gold sunburst mirror. If you're more contemporary, add some abstract art. If you aren't sure what your personal design style is, talk to a professional for guidance.