Life
Antique Updated: A Look Inside Lake Life Antiques
Expertly organized and carefully curated, Lake Life Antiques is the Table Rock Lake area's newest hidden gem.
By Colin Shea Denniston
May 2023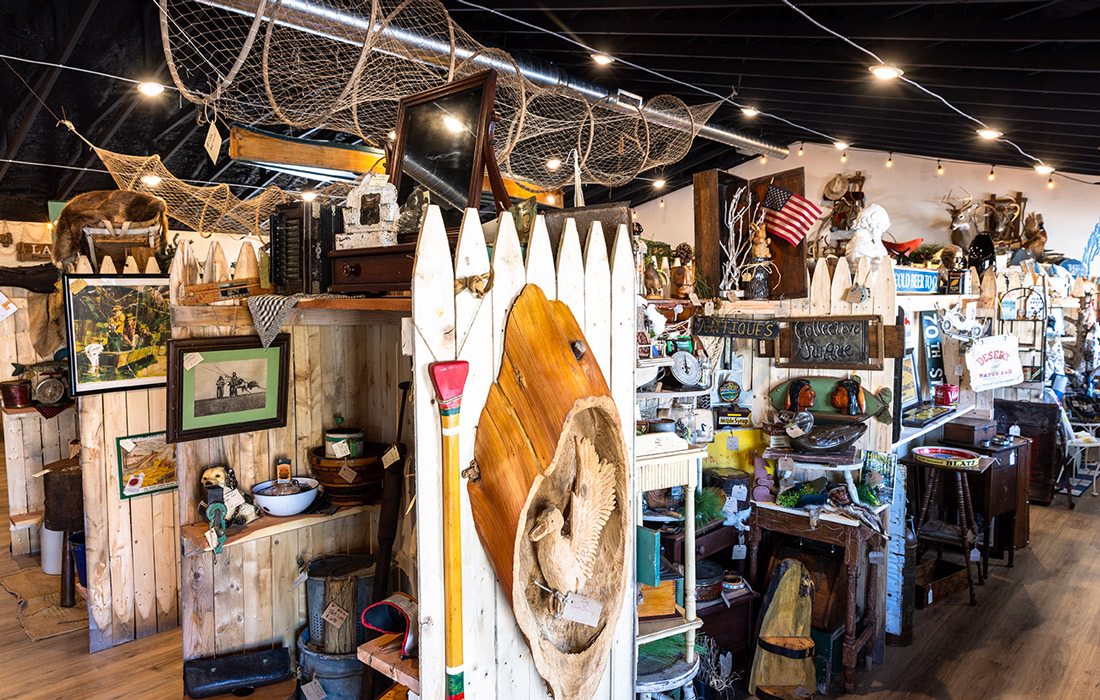 The term "antique store" often comes with a set of preconceived—and less than desirable—connotations: dingy, dusty and full of rejected items that didn't make the cut during last year's spring cleaning. But at Lake Life Antiques, a new-on-the-scene antique shop in Kimberling City, they're flipping that narrative on its head, delivering a freshened-up, crisp and clean antique shopping experience for Table Rock Lake residents and visitors alike.
Located on Missouri 13 and in the same shopping center as the popular LakeTime Bistro and The Funky Twig Ice Cream Shop, Lake Life Antiques offers a curated mix of art, collectibles and of course, antiques. Upon entering the lively shop, visitors are greeted by high ceilings, expertly organized displays and the distinctive smell of fresh wood.
The shop includes 39 booths—a mix of owner-sourced antiques plus many outside vendors—with a collection ranging from vintage prints and kitchenware to taxidermy and tackle. While a lot of the products lean toward the "lake life" aesthetic, it isn't just for those lucky enough to have a place on the water. Whether you're looking to furnish a second home or pool house, or simply trying to add a bit of vintage charm to an already decorated space, a visit to Lake Life Antiques is the perfect shopping adventure for your next weekend by the water.