Style
Funky Jewelry from 417-land's BananaStandJewelry
Add some funky fun to your jewelry collection with bright earrings made in 417-land.
Lucy Caile
May 2021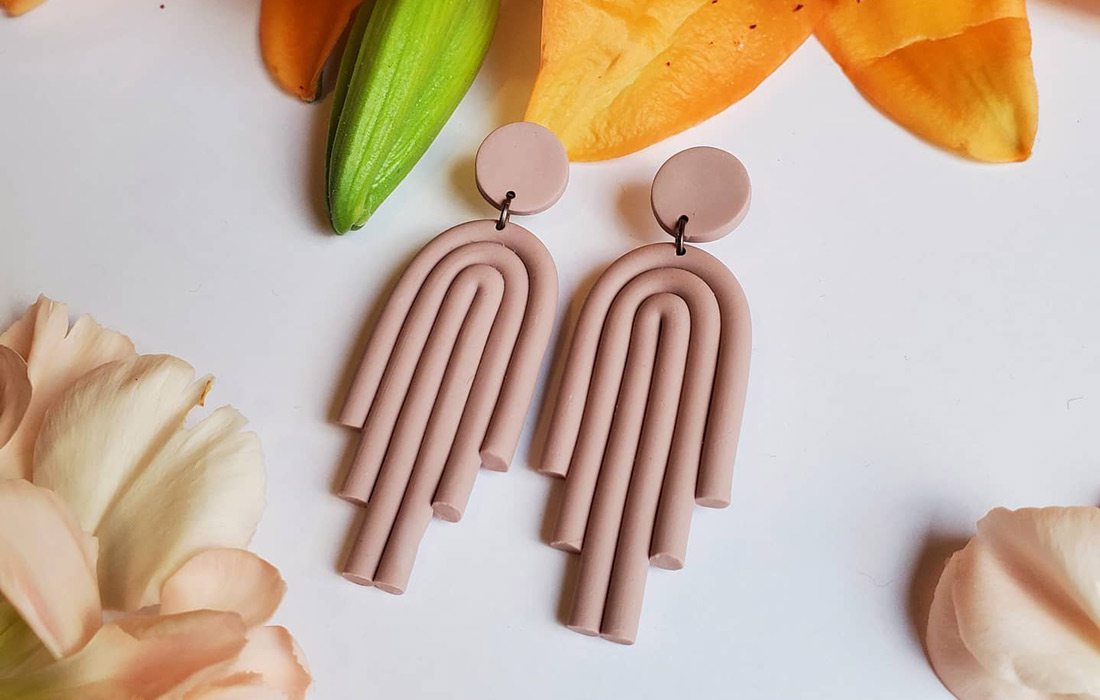 March 2020 brought a lot of people indoors, and for 417-lander Alura Smythe, March brought the creation of BananaStandJewelry. Smythe attends Ozarks Technical Community College, so when school went virtual, she turned to jewelry-making to fill her time. She started with earrings for a friend, but word spread, and she soon launched an Etsy shop.
BananaStandJewelry is still all about earrings and all about fun colors and shapes from daisies to arches and moons. Prices range from $8 for studs to $25 for large earrings. Smythe makes the earrings with polymer clay she runs through a pasta machine. Inspiration for the earrings varies each day by what she's feeling at that moment. "I would love to experiment with making other types of jewelry, and different materials," Smythe says. "With enough time and traction, I would like to make BananaStand more than jewelry." This spring, Smythe plans to expand her business and offer handmade necklaces and rings.
Find BananaStandJewelry on Etsy and Instagram @bananastandboutique.