Life
How to Wear It: Summer Shorts
It's time to ditch your jeans in favor of something a little more comfortable: chic shorts. Use these tips from local style experts, and you'll be showing off your gams all summer long.
By Lillian Stone | Styled by Lauren Dell
Jul 2019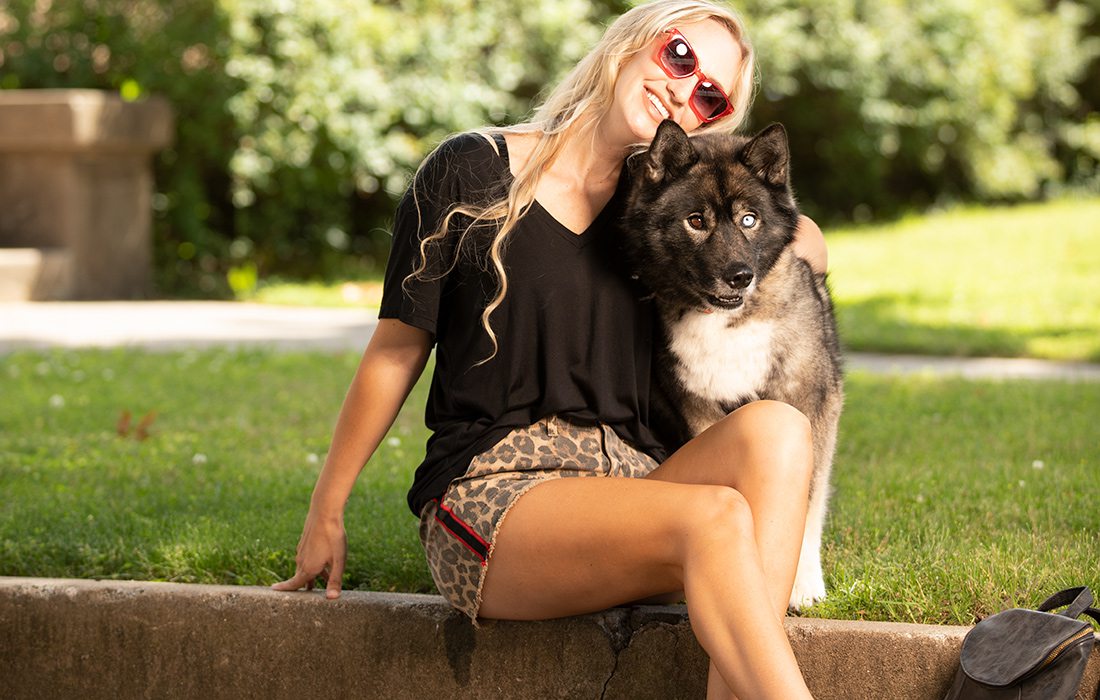 What to look for in a pair of shorts 
STICK WITH THE CLASSICS WHEN BUYING SHORTS
"Summer white shorts have a way of making everything else you're wearing look totally polished—definitely a staple to invest in."—Sarah Schaeffer, The Uptown Boutique.

REVISIT PAST SHORTS TRENDS
"Biker shorts are back! Though not for everyone, this fashion-forward look was seen gracing the runways of Chanel and Fendi. To avoid looking like you came straight from the gym, look for shorts in black spandex or even a cotton-spandex blend. Pair with a button-up jacket a la Chanel, or top with an asymmetrical top in the same color. Keeping it all monochromatic gives this trend more sophistication."—Tammy Kirks, Harem & Co.

LOOK FOR LONG SHORTS STYLES
"Long shorts have made a huge comeback, but rather than look outdated, they are sleek and modern. Think of your favorite skinny pant in an above-the-knee version. This versatile option can be worn with blazers, cardigans, tees or crisp shirts. The result is always polished and chic."—T.K.

KEEP YOUR SILHOUETTES IN CHECK WHEN SHORTS SHOPPING
"Keep things balanced. Biker and Bermuda short trends are back, and if you're up to rock [them]—again—be sure to balance them out with a billowy tunic top."—S.S.
What to avoid when wearing shorts
DON'T SHY AWAY FROM PRINTED SHORTS
"Printed shorts have been popular for the last few summers and are a statement all their own. Just be sure to pair them with a solid, neutral shade so they're sure to stand out on their own."—S.S. 

DON'T SHOCK YOUR CO-WORKERS WITH TOO SHORT SHORTS
"Business shorts can be done if you're in the right environment—just make sure the length is office-appropriate and keep your footwear flat and simple."—S.S.

DON'T OVERTHINK IT WHEN SHOPPING FOR YOUR NEW SHORTS
"Denim cut-offs are a closet must-have—they're basic, easy-to-wear and pair with practically anything."—S.S.

"Classic denim shorts are a staple in every fashionista's wardrobe. Regardless of what style you choose, you want the look to reflect your personality. If you love classic dark denim styles, find a great striped tee for a chic Parisian look. A short neck scarf is the perfect accessory. Love a distressed, boyfriend style? Throw on your favorite rocker tee and some leather flip-flops for a casual look for a picnic or barbecue."—T.K.
Learn how to style demin shorts for every summer occasion with this helpful guide.