Style
Shop Jade Tank for Teens and Tweens Styles
Teens, tweens and the young at heart can indulge their glitter-loving girly side at Springfield MO's latest high-end clothing boutique, Jade Tank.
By Ettie Berneking
Aug 2019
If you're a tween, a teen or you just love all things unicorn, then Jade Tank is the store for you. This Springfield clothing boutique popped onto the scene like a page out of a coloring book in the summer of 2018 and attracts young trendsetters ready to rock serious sequin. 
As store owner Anna Bilbrey describes it, Jade Tank is "a girly girl shop." The walls are a vibrant teal and the ceiling is coated in bubble gum pink. Everywhere you look, there's sequins, hot pink and glitter—lots of glitter. The store even carries Unicorn Snot—a line of beauty products designed to add a touch of glitter to a youthful facade.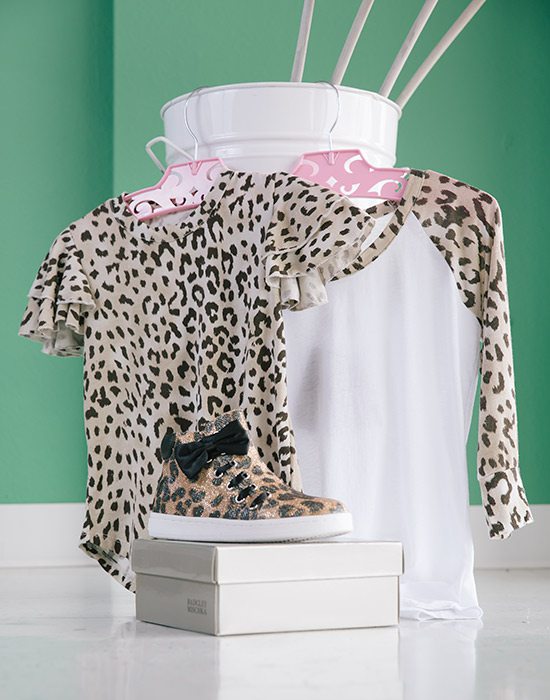 "Leopard print was big this summer, and it's going to stick around this fall. My mom says to not be afraid to wear head-to-toe leopard, but she's bold. I like adding something more subtle like a leopard-print shoe."—Anna Bilbrey, owner of Jade Tank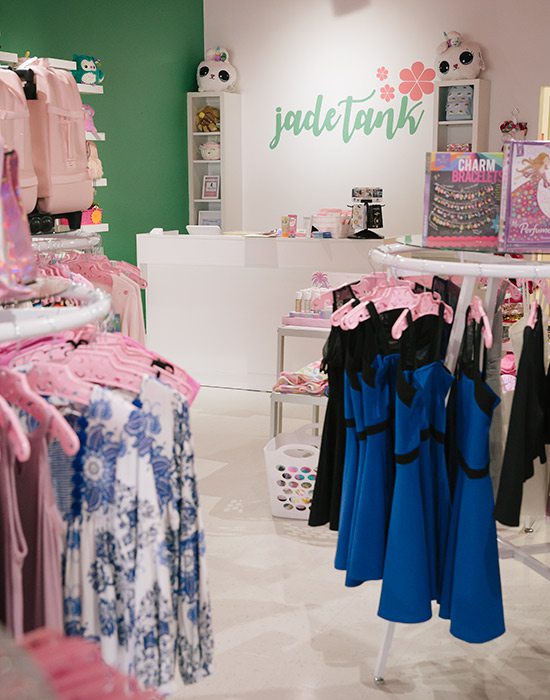 Jade Tank's selection of girls' clothing is modern, stylish and modest.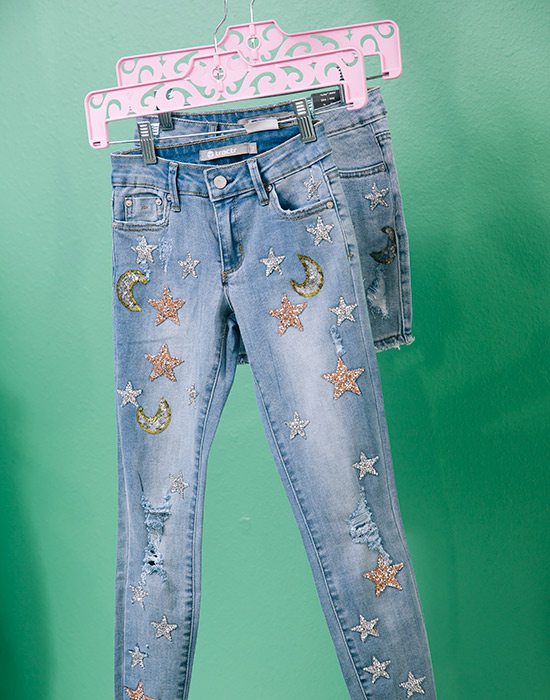 Complete with sequin jeans, Jade Tank is a boutique for girls who love to let their style shine. Start your back-to-school shopping here.
Photos by Brad Zweerink
Everything you'll find here is what Bilbrey calls "branded." She carries colorful kicks by Kenneth Cole Reaction, Sam Edelman, MIA and Fry. There are 18K gold vermeil earrings by Kris Nation, and the store's summer swimsuit selection included Stella Cove, which "is the same line Beyonce's daughter and the Kardashians wear," Bilbrey says. There are rompers, formal dresses, jeans, skirts, leggings and the most comfortable pair of camo overalls you could imagine. They might be blinged out in sequins and glitter, but these styles are carefully selected for the tween who wants to look stylish but modest. 
And just in time for back-to-school shopping, Bilbrey has stocked the shop with must-haves. There are Que collapsible water bottles, backpacks that can be personalized with rubber mimicks shaped like pizza slices and llamas. Llamas are hot, hot, hot! "I can't keep them in stock," Bilbrey says. She has llama diaries, llama earrings, llama pillows… you name it, she has it. And she probably has it in a glittery version as well.