Style
Old World Market Expands in Nixa, MO
A noted construction and realty company in Nixa has expanded their brand, bringing you a curated collection of home accents and décor.
By Colin Shea Denniston
Jan 2022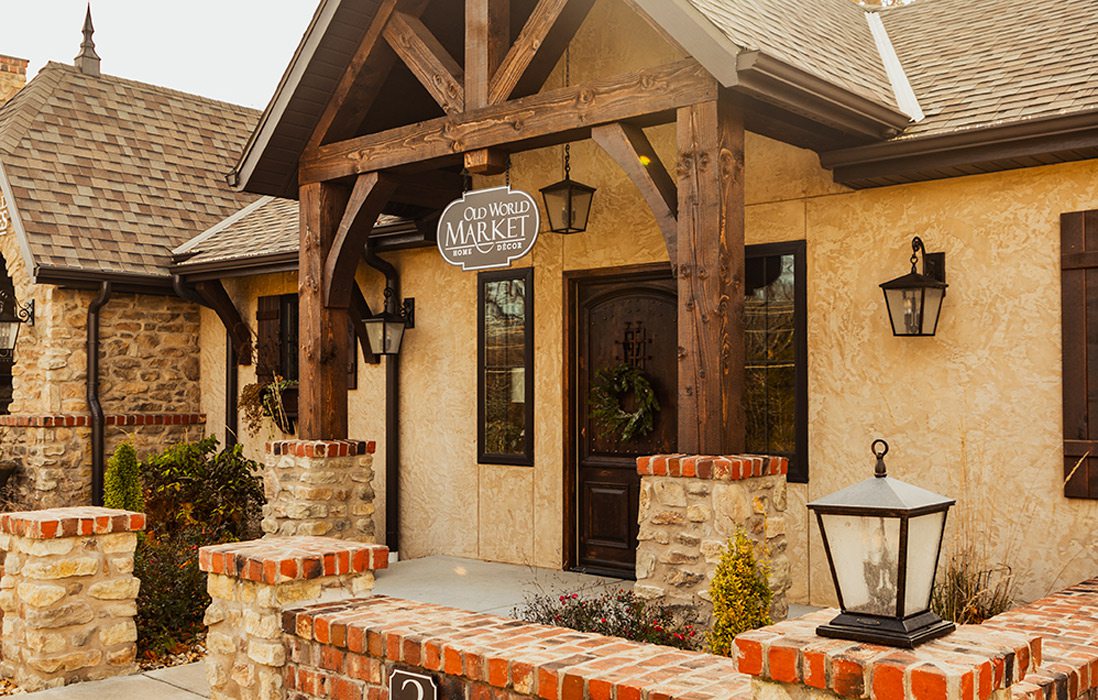 Although Old World Market (532 State Highway CC, Nixa, 417-459-9611) officially opened its doors in August of 2019, the idea of a retail destination for home goods and décor had been brewing in the owners' minds for almost a decade. In 2010 Gara Powell and her husband Brian began constructing homes under the name Old World Cottages. "We started designing one house at a time and building spec houses," says Gara Powell, co-owner of Old World Market, "and then it just kind of grew as people started to see the product." The couple quickly expanded into custom designs and builds and then in 2014 added Old World Realty to the brand's umbrella. 
"It was all part of the plan," says Powell. "We started Old World Cottages as we were coming out of that recession and so it just kind of started slow and we grew steadily," she adds. That plan as they saw it in 2010 was to be able to offer clients designed builds, real estate and home décor in a "one stop shop" kind of setting. While that formula does exist as an option, clients and customers can take more of an a la carte approach as well. "The companies all work independently, but at the same time, they all kind of work together. We don't force the full service on anybody—it's not, you know, all or none, it's pick and choose," says Powell. 
The charming and cozy market, centrally located on CC in Nixa, is the perfect shop for those looking for unique décor and accessory items with a bit of that old world charm. "We've got farmhouse [and] traditional—it's pretty eclectic," describes Powell. Powell attends large national markets like the ones in Dallas, High Point and Atlanta to find those special items that show up in the shop throughout the year. 
Shoppers looking for extra special finds may be lucky enough to score a custom-built furniture piece like a bookshelf or hutch. Powell says that on certain rainy days when their Amish building team is unable to work on construction, they'll head to the shop to work on custom furniture instead. 
Though news of Old World Market is still growing slowly and mostly by word of mouth, they have found a loyal following of shoppers looking for noteworthy home décor pieces. "Everybody loves the store when they come. We have a lot of return clients that come in and shop regularly," says Powell.