Travel
A Taste of the Arts in Des Moines, Iowa
Known for hosting the Iowa State Fair, Des Moines has proved that they have so much more to offer. From a nationally recognized Farmers Market, to Zombie Burgers, to a modern and contemporary arts center, you're sure to enjoy your weekend away.
By Jenna deJong | Art Direction by Fried Design Co.
Jan 2019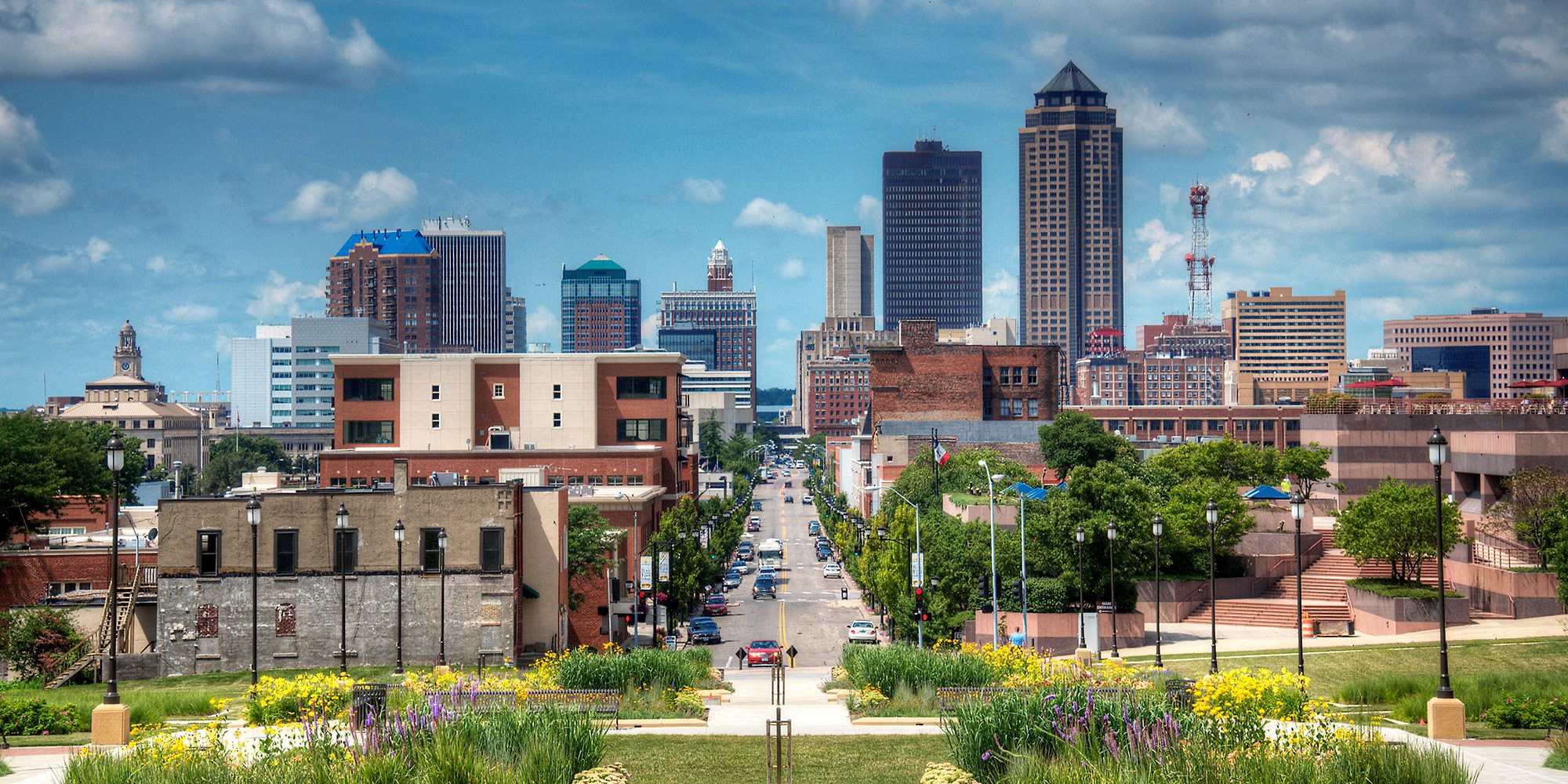 FRIDAY
2 p.m. Splash Seafood Bar & Grill

Grab a late lunch at Iowa's first oyster bar and fine dining restaurant, Splash Seafood Bar & Grill. Make a reservation and try swordfish, sea scallops and Alaskan king crab. While you are there, take in the mural created by local artist and designer Saley Nong who was commissioned to interpret undersea life.

5 p.m. Des Lux Hotel
Stay at Des Lux Hotel, an elegant but cozy abode right downtown. The hotel has a variety of suites and rooms to choose from, plus a complimentary breakfast and a 24-hour, 6,000 square-foot fitness center. Check out The John and Mary Pappajohn Sculpture Park within walking distance of the hotel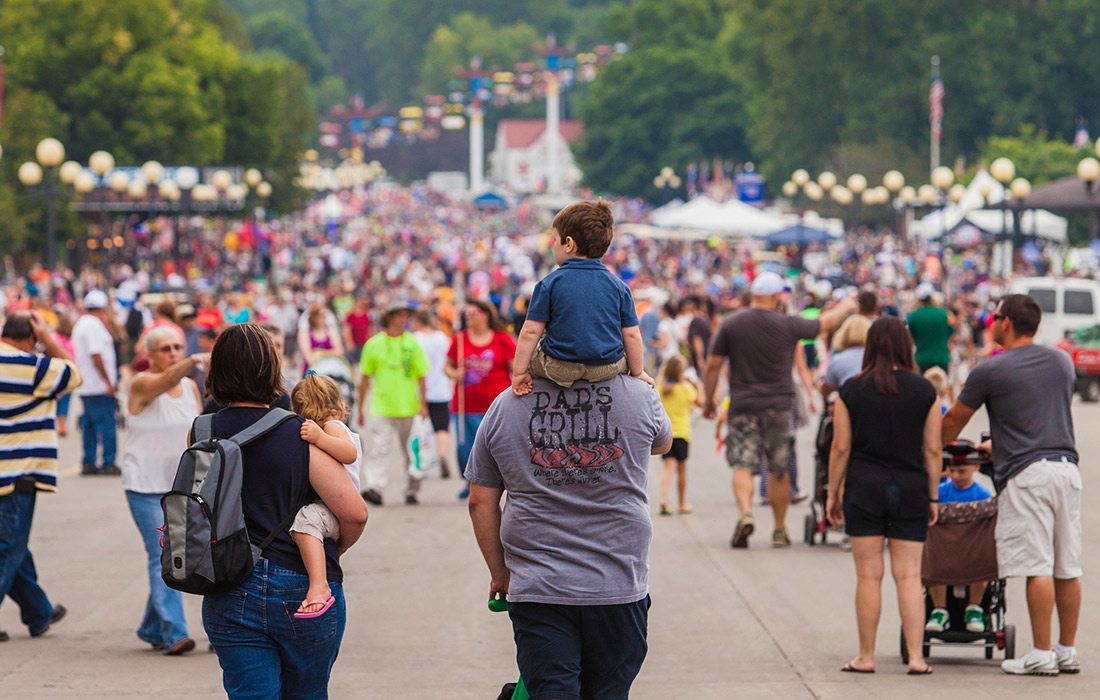 7 p.m. Iowa State Fair
Last year, more than one million people visited the Iowa State Fair, and this year you have the chance to partake in the fun. Since it started in 1854, the fair has ingrained itself into the culture of Des Moines. This year's fair is August 8 to 18.


SATURDAY
9 a.m. Downtown Farmers' Market 
Open rain or shine, the farmers market is a local favorite you won't want to miss. It has earned national recognition and been named one of the best markets by The Daily Mail and Shape Magazine. Be prepared to browse nearly 300 vendors from 50 Iowa counties.

Noon: Zombie Burger + Drink Lab
Priding itself on its own custom three-cut beef burger blend, Zombie Burger + Drink Lab offers a unique dining experience. Visit the East Village location and try George Fomaro's Pittsburgher made of ham, egg, American cheese, fries, coleslaw and mayo.

2 p.m. Historic East Village 
Downtown on the east side of the Des Moines River is one of the city's original commerce areas. The district includes buildings on the National Register of Historic Places. Shops and businesses line the streets including ice skating, galleries and boutiques.

6 p.m. ROCA
Short for "Restaurant on Court Avenue," ROCA sits in the Historic Court Avenue District of downtown and also houses a lounge and bar. Order a shared plate of Asian lettuce wraps or walleye fish tacos, and sip on one of the  restaurant's tasty craft cocktails. Make a reservation before you go.
8 p.m. Exile Brewing Company
You absolutely must visit a local brewery during your Des Moines trip. There is a ridiculous amount to choose from but you cannot go wrong with Exile Brewing Company. The establishment is a small craft brewery and rustic restaurant you can tour. 


Additional Breweries within a 10-minute Drive.
SUNDAY
9 a.m. St. Kilda
A chic, full-service Australian-fare cafe is the icing on the cake to this busy, beautiful weekend. Breakfast at St. Kilda is just as pretty as the spacious, modern interior of the cafe. Try the avocado toast topped with roasted corn, pickled red onion, feta cheese, cucumber and tomato salsa.

Noon: Des Moines Art Center 

In addition to featuring modern and contemporary art, the Des Moines Art Center itself was built by renowned architects Eliel Saarinen, I. M. Pei and Richard Meier. Visit the John and Mary Pappajohn Sculpture Park, an extension of the museum, and snap a photo with Instagrammable pieces Back of a Snowman (white) and Back of a Snowman (black). 

Interested in making the trip? Learn about everything that Des Moines, Iowa has to offer!