Travel
Getaway to Tulsa, Oklahoma
Art, music, museums, culture, gardens and exceptionally good chili. Tulsa, Oklahoma has it all.
by Jamie Thomas and Katie Pollock Estes
Aug 2023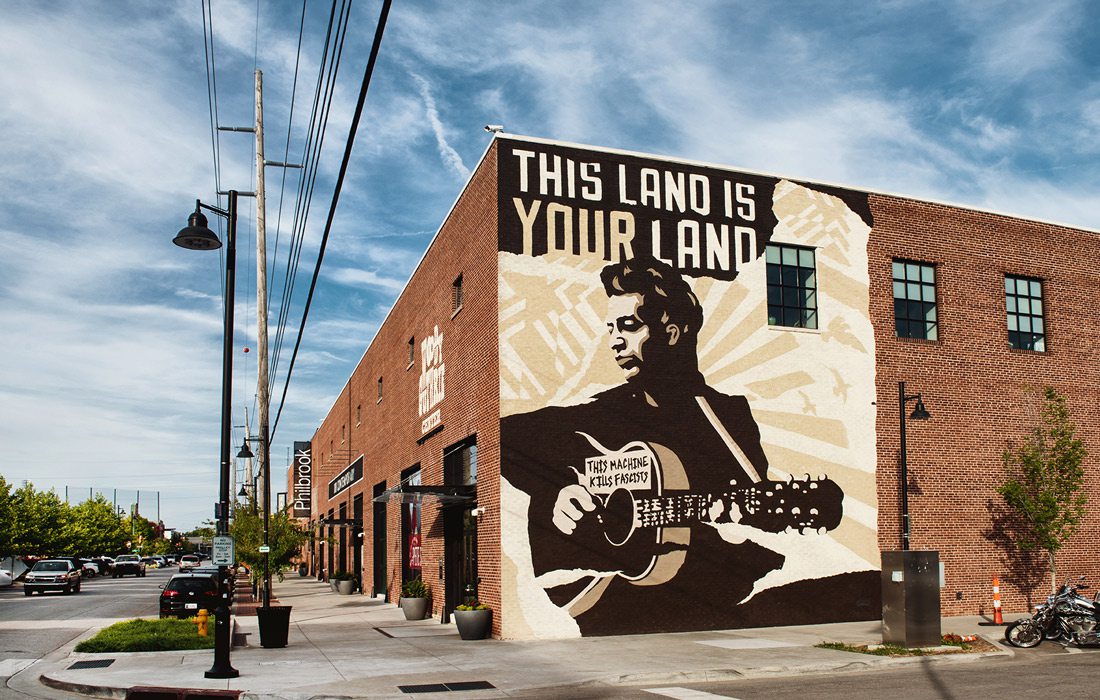 1503 E. 11th St., Tulsa, 918-838-9410, ikeschilius.com
A Tulsa must and favorite of celebrities including Martha Stewart and Will Rogers, Ike's Chili has been a Tulsa staple since 1908. Chili, Frito pie, Frito burritos and some indulgent non-chili dishes like half-pound hamburgers and even fish and chips will indulge every visitor.
2727 S. Rockford Rd., Tulsa, 918-748-5300
Originally the home of Waite Phillips, the stunning Philbrook Museum of Art opened in 1939. The sprawling gardens surround a magnificent manor house filled with eclectic artwork. Visitors can feed fish, kids can enjoy story time in the gardens, and art-lovers can enjoy tours with curators.
102 E. Reconciliation Way, Tulsa, 918-574-2710
Fans of folk music and American music history in general have their own must-see stop in Tulsa. The Woody Guthrie Center is more than just a museum dedicated to the singer himself. It's a monument to music and the arts and how they affect and reflect our ever-evolving culture.
3900 Tulsa Botanic Dr., Tulsa, 918-289-0330
The Tulsa Botanic Garden is perfect for strolling and photo ops, with floral terraces, multiple gardens, a lake and a lotus pond and even a discovery garden for kids. Admission is $8 for ages 13 and up, $4 for ages 3–12 and free for kids 2 and younger. Check the calendar on the website for events. There's even a Children's Discovery Garden at Tulsa Botanic Garden where kiddos can explore a hidden grotto inside a large stone sculpture, see carnivorous plants and stroll through a grass-and-flower meadow.
2650 S. John Williams Way, Tulsa, 918-779-1000
Opened in 2018, the Gathering Place creates a vast and versatile shared space. The Gathering Place currently offers 66.5 acres with more than 6,000 trees, 120 feet of suspension bridges, 3 acres of pond water and 11 different ecosystems all thriving together.

When you're traveling with kids, you have to have food plans to avoid hangry moments. Lone Wolf serves their own unique spin on super-fresh banh mi sandwiches, with fun protein options like kung pao pork or a ginger chickpea fritter. You can also get some surprisingly delish fried rice, spicy kimchi fries and some appetizer options like crispy calamari or veggie spring rolls. 

Take science-loving kids to Discovery Lab, or take animal fans to Tulsa Zoo. Discovery Lab offers hands-on exhibits and play that focus on science, technology, engineering, the arts and math. Over at Tulsa Zoo, about 1,500 animals fill 84 acres that curious kids can wander. They'll see elephants, tigers, snow leopards, red pandas, Komodo dragons, penguins and so much more. 
After a day of exploring and a night of rest, you need some brunch. Try Oren for an upscale brunch or Bramble Breakfast & Bar for something more casual. Bramble has three locations (so you can find one near wherever you're staying) and serves a large menu of creative takes on breakfast favorites. At Oren, there are lovely, unexpected morning flavors like green curry and arancini.