Travel
Cook at the Viking Range Corporation in Greenwood, Mississippi
Cooking classes are often fun and you walk away knowing something you didn't before. Cook in a state-of-the-art kitchen at Viking Range Corporation in Greenwood, MS, where they offer a variety of classes to satisfy your hunger to learn.
By Joan Whitaker
Jan 2019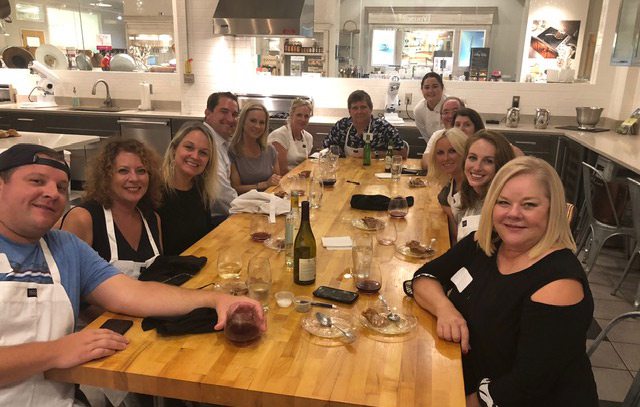 Imagine my surprise. I asked my son, Dylan, to go on a mother-son trip and suggested a Thunder game in OKC. He stunned me by saying he'd rather we take a cooking class. 
When I picked my chin up from the floor, I said I knew just the place.
Greenwood, Mississippi, is the home of the Viking Range Corporation, and it was the variety of classes they offered that sold us. We opted for Supper Club Social, Pasta Workshop and Parisian Dinner Party. 
Dylan was particularly psyched about making pasta from scratch. I was particularly psyched about getting to spend one-on-one time for four days with my baby boy.
Dylan and I are not chefs but we are experienced cooks. We joke Dylan learned to cook because as a child he was always on restriction. Hanging in the kitchen with me was the closest thing to "entertainment" he could find. The result is he loves to cook and can cook circles around me.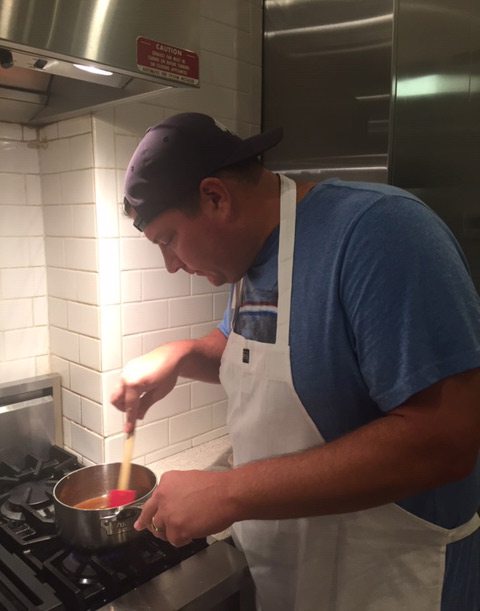 Photo courtesy Joan Whitaker
Dylan Whitaker working on a sauce during a cooking class at Viking Range Corporation.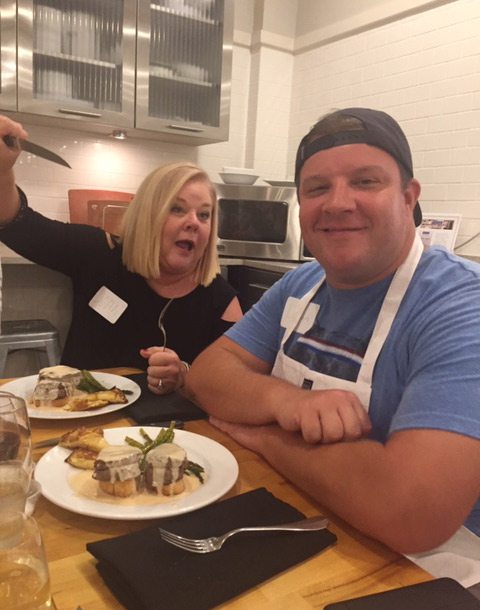 Photo courtesy Joan Whitaker
Joan and Dylan Whitaker having some fun and enjoying the fruits of their labor.
As you would imagine, the kitchen classrooms are state-of-the-art with gleaming Viking appliances and every gadget known to man. Those appliances and gadgets are conveniently sold in the store. 
There is no sitting around watching the instructor cook. Classes are small—eight to 12 people—and very hands-on. At times we were up to our elbows in flour, pounding veal for veal piccata, pulling together a cream sauce and rolling, chopping and sautéing to create wonderful meals. 
Wine, beer, tea and soda flowed freely throughout the class. Then, the pay-off. We sat with our new friends and enjoyed the fruits of our labor.
I wouldn't say either of us learned "how to cook" but we did pick up a few good tips. One of our instructors dropped words of wisdom in the sweetest Southern drawl you'll ever hear, like, "If you're going to eat both sides of the meat, season both sides."
We had a blast and ate some wonderful food. But, as you have probably already guessed, the very, very best part was sharing it all with Dylan. 
Want to go? Greenwood is just 412 miles from Springfield. If you don't dilly-dally around, you can make it in 6 hours.


A PARISIAN DINER PARTY FOR TWO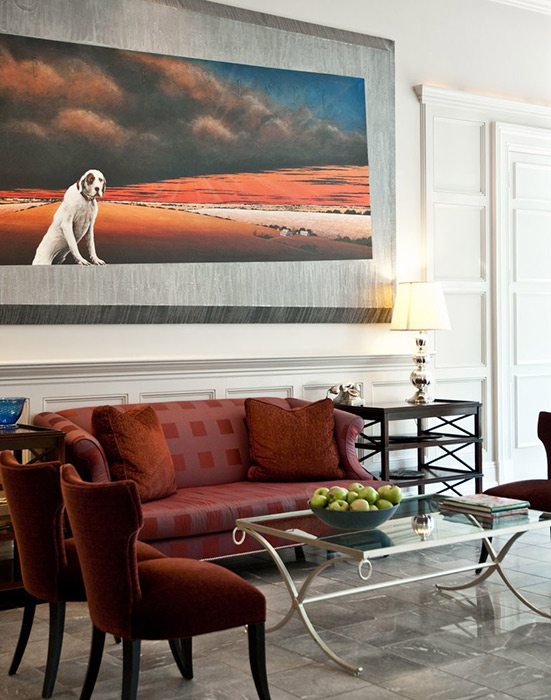 Photo courtesy The Alluvian Hotel
Stay in style and comfort while in Greenwood at The Alluvian Hotel.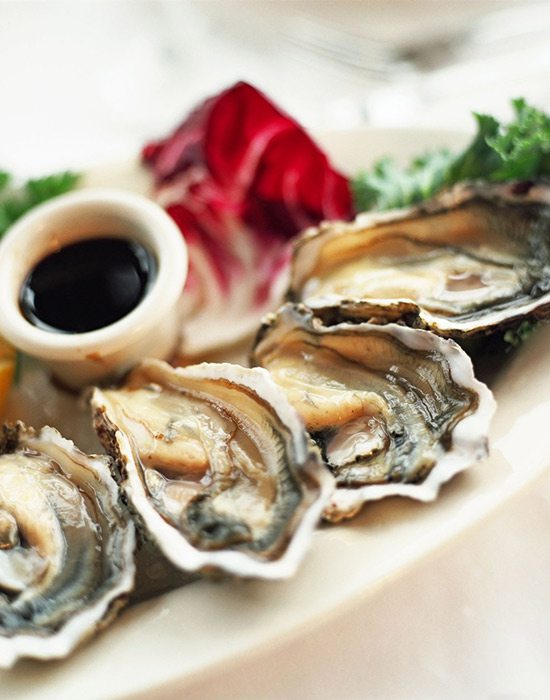 Photo courtesy The Alluvian Hotel
Taste local cuisine while in Greenwood and dine at establishments such as Giardina's.
SLEEP WELL
Stay at Greenwood's beautiful The Alluvian Hotel, where you can indulge in services at The Alluvian Spa. It's worth it; the spa was voted best day spa in the state by Mississippi Magazine.


EAT WELL
You'll taste what you create at the Viking Cooking School, but Greenwood has great restaurants too. Make time to go to Giardina's, The Crystal Grill and Lusco's Restaurant for must-try local dining.
Interested in making the trip? Learn about everything that Greenwood, Mississippi has to offer!