Weddings
Kylie Stack & Austin Jackson
When Kyle Stack and Austin Jackson had to change their wedding plans due to COVID, the end result was a blessing in disguise.
by Katie McWilliams
Jan 2022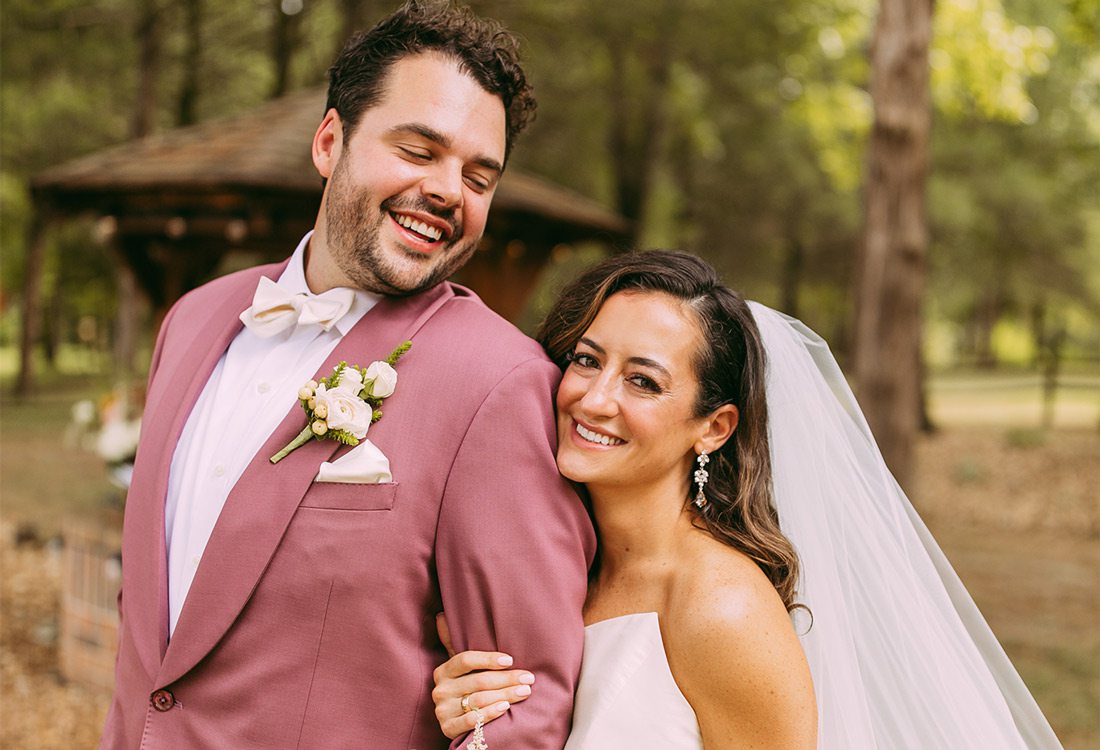 Kylie Stack and Austin Jackson met in a high school drama class, and their friendship grew through long phone conversations. During one of these calls, Kylie connected Austin with the husband of her boss. He helped Austin secure a job in Chicago where Kylie lived, and they started dating a couple years later. When Austin proposed to Kylie at 9:30 in the morning, the surprises continued throughout the day. "We had a going away party that day that turned into an engagement party," she says, referring to when they were preparing to move back to Springfield. "What was going to be a sad party turned into one of the happiest parties ever."
The couple held a small outdoor ceremony at Kylie's family lake house, which she calls her family's "happy spot." Even though it rained throughout the day, everyone stayed dry during the ceremony. The rest of the day was spent jumping into the lake house's pool and celebrating as sunlight shone on the couple during their first dance, which Kylie says was "the only ray coming out to play that day!"
Many of the adjustments made in light of the pandemic were what Kylie calls "a blessing in disguise." Using outdoor areas and spacious indoor rooms not only helped guests feel safe, but it also encouraged creativity, such as holding the reception at a carport.
The caterers also customized the steak orders for each of the 50 guests, which would not have been possible with a large group. Kylie was surprised and pleased with the intimate nature of the day, from her nieces and nephews giving a speech to walking up a hill with Austin to watch their guests from afar. "We refocused on the reason why we were getting married, which was very special," she says.