Weddings
Macey Hitchcock & Jon Carlson
Sometimes when you know, you just know. And that was the case for love birds Macey and Jon. The couple knew they wanted to get married after three weeks of dating.
by Katie McWilliams
Jan 2022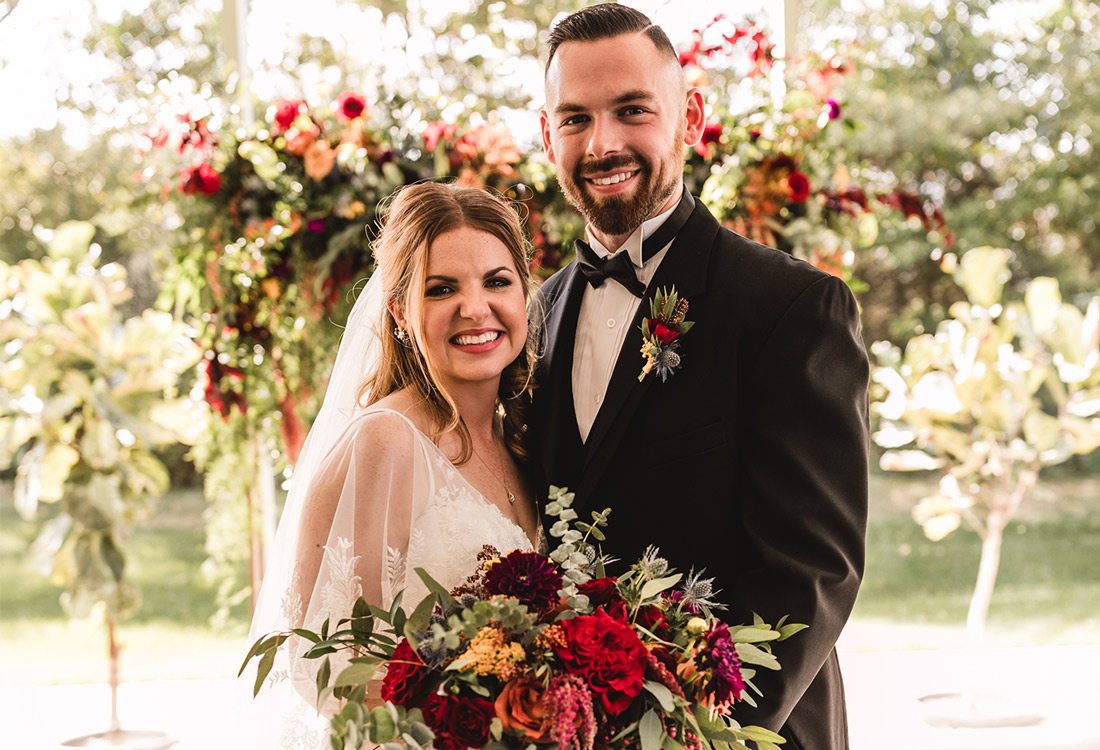 Macey had her eye on Jon while they were friends in college, but it wasn't until she reached out to him about their graduate school programs that they started dating. For this young couple, their faith was the foundation of their relationship. "We prayed and fasted together during the month of January, and we really felt like the Lord told us that we were going to get married," Macey says. "So about three weeks after we started dating, we went to my parents and were like, 'Hey, we feel like we're supposed to get married.' And they were kind of shocked, but they were really supportive of how we were going about it."
The couple got engaged at Nathanael Greene Park in April 2020 and were married on Labor Day during the same year at Greenhouse Two Rivers. Even though the pandemic made planning stressful, Macey says, "just having everybody that we loved in the room with us made the day so special." Macey found most of her vendors through her sister who was recently married, and having the great recommendations helped the event run smoothly with minimal stress.
Having attendees pray over Macey and Jon during the ceremony and using a receiving line to spend time with each guest were a few ways the wedding was a celebration of family, love and support. Macey's dad even surprised her with his speech, which was inspired by the country song "Lady" by Brett Young. "If you want to be a good wife, be like your mom," he said to Macey as the song played in the background. "I didn't have to feel all this pressure of it being just 'my day,'" Macey says. "It was a celebration of Jon and me being together and all of the people who were there."