Weddings
How to Preserve Your Wedding Bouquet
Joplin bride Hannah Klein loved her wedding bouquet so much, she figured out a way to preserve it. Now she's helping other brides do the same thing.
By Ren Bishop
Jan 2020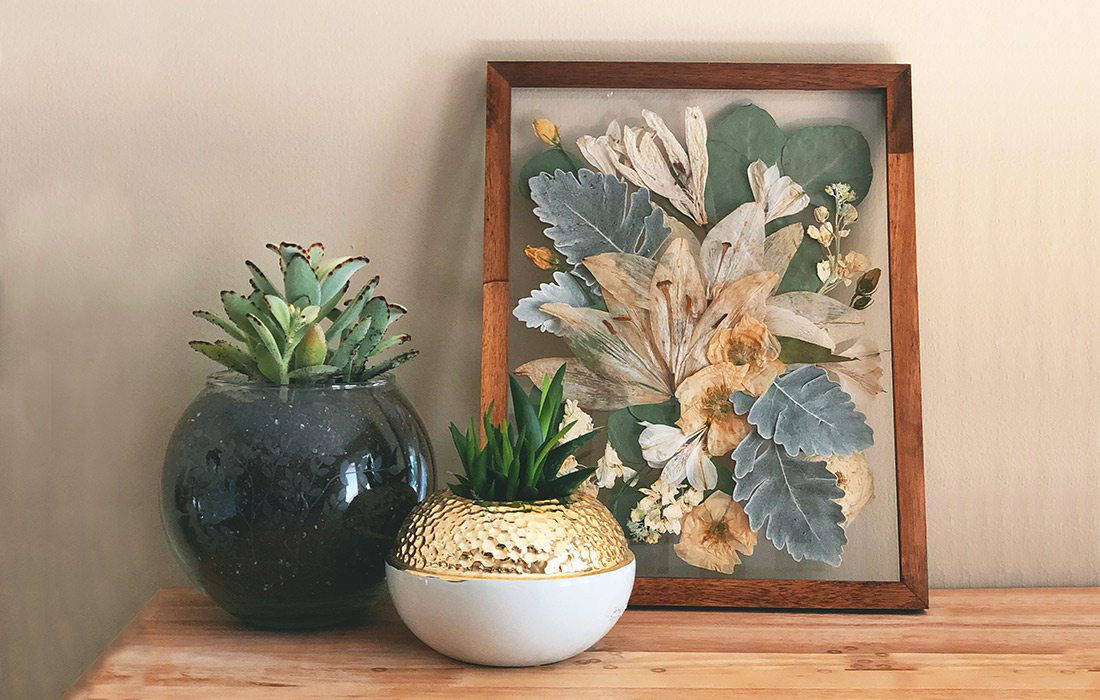 Hannah Klein loves flowers. She loves them so much, she often can't resist pulling over and picking a few blooms along the side of the road. Her adoration of flowers is nothing new. Making bouquets of wildflowers for her mother and pressing the tender buds in novels were two elements of what Klein calls her floral-based childhood. Her grandmother was a master gardener who also co-owned a home decor gift shop with Klein's mother. There, the women sold custom, crafted silk floral arrangements, made by her grandmother and, eventually, Klein.
So when Klein's own wedding day came in 2018, the women who raised her came together to create her decadent, distinctive bridal bouquet. "Some brides don't like carrying their bouquets on their wedding day," Klein says. "I didn't want to put mine down I loved it so much. So I had to figure out a way to preserve it."
At the time, Klein was studying art at Missouri State University, so she knew visually she could create something beautiful. But the process was tricky. She started by pressing flowers in books because that's what she used to do when she picked and preserved flowers. As she worked with more flowers, she needed more pressure. She built a giant wooden press to layer paper and cardboard so the flowers wouldn't mold as they dried. Klein loved the end result.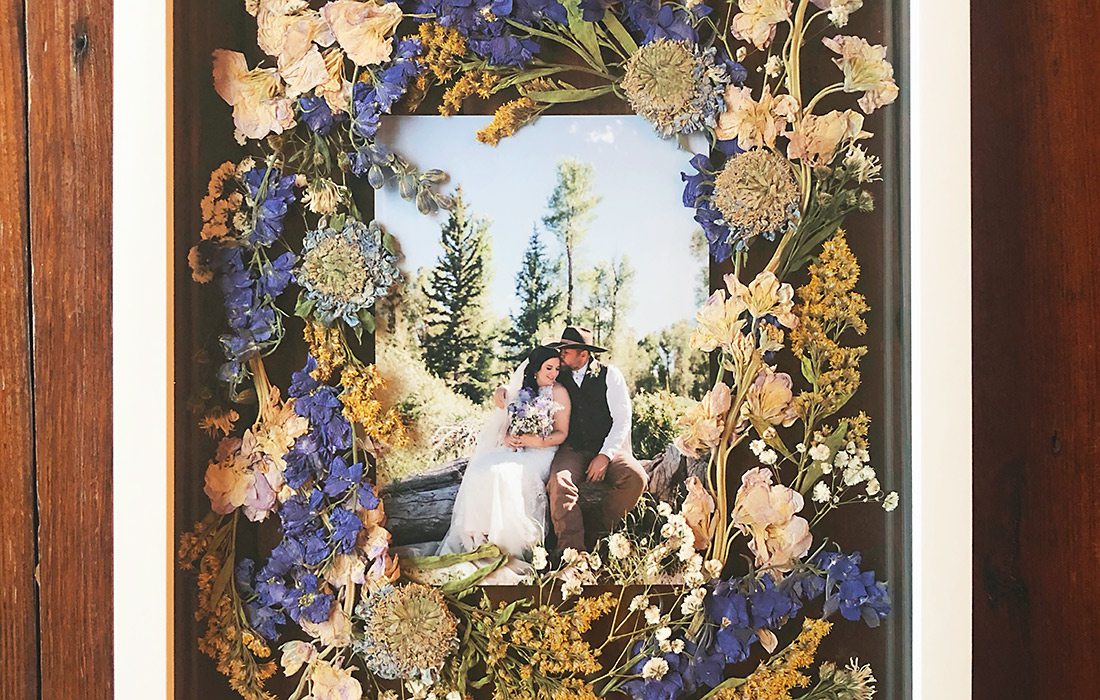 "I wanted something that I would want to hang in my house 50 years from now," she says. "I wanted to keep something not just because it had meaning but because it had beauty, too." Klein's friends saw her finished preserved bouquet and requested she do the same for their bouquets. Just like that, the idea took off. She launched Hannah Klein Design in October 2018 and has preserved nearly 100 bouquets in her first year.
Each piece takes two months to complete. "Flower preservation is a really slow process," she says. "Flowers need to be completely dried out before I design with them." Klein designs what she calls Wedding Collections, which are custom-built frames holding dried bridal bouquet flowers in intricate, dazzling designs. Brides can choose a basic 8-by-10-inch custom creation for $100, all the way up to a three-piece collage set or a grand 16-by-20-inch single creation, both for $275.
"I haven't encountered a flower I can't press," Klein says. "If I can't use all the pieces of a flower, I'll include pieces of it in the frame. I can press anything."
Brides can choose one of six Wedding Collection designs for their preserved bridal bouquets. Other elements, like ribbons, stationery, photos and boutonnieres, can also be included in the final piece. Klein can even turn blooms into other custom pieces including coasters. Brides just have to deliver or ship their bouquets within four days of their wedding for the best results.
"I'm just so thankful I get to create with brides' flowers," Klein says. "I'm thankful for every bride, and I love that brides love their flowers. I know I loved mine, so when I meet other flower loving brides, I love the whole process."


Preserve Your Wedding Flowers
Want to try making your own preserved bouquet? Hannah Klein knows the feeling and is here to help.
Supplies
Fresh flowers
A heavy book
Paper towels
A floating frame the size of your choosing
Directions
First, choose the flowers you want to dry. Smaller flowers can be pressed as-is, but larger blooms like roses work best when they're dissected and individual petals are dried. Fold the petals inside a paper towel and place the paper towel inside the book. Add extra weight on top of the book to press it flat. Check on the flowers every four days and change paper towels if needed. In up to two to three weeks, remove the dried, thin flowers. Arrange the petals and blooms in a floating frame once they are dried.
For more information about Hannah Klein Design, visit hannahkleindesign.com or follow @hannahkleindesign on Instagram.