Weddings
Ray Bierman & Danny Follmer
When Ray Bierman and Danny Follmer's plans changed, they kept their cool and found a creative way to celebrate their love twice.
by Katie McWilliams
Jan 2022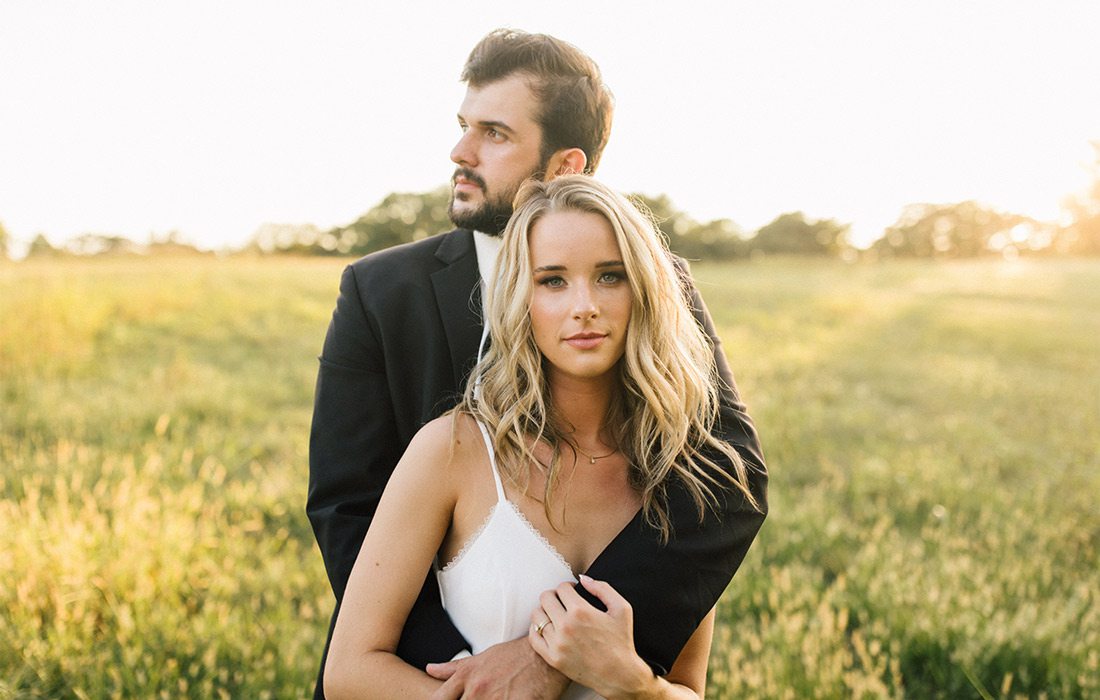 Ray Bierman and Danny Follmer were best friends for two years before they started dating. They met in college through mutual friends and hit it off. To propose, Danny told Ray that they were going to a friend's house for a game night. As it turned out, he had decorated the backyard with lights, roses and candles, which is where he popped the question.
Six months later, the couple exchanged vows while overlooking the breathtaking lake at Shiloh Ridge at Sycamore Creek Family Ranch. Unlike their original plans, only 30 guests attended. "By April, we were kind of like, okay, this may not happen the way we wanted it to," Ray says. "So we were kind of holding out hope that the pandemic would die down, and we had no idea it would be such a long thing." They announced in May that a smaller ceremony would be held in June, and the reception would follow later in the year at The Heartwood Barn.
The couple found ways to keep the second celebration lighthearted and fun, such as including a choreographed first dance. It was also a beautiful and reflective day, from the decorative wildflowers and earthy tones of the Ozarks to the large cross at the altar symbolizing the religious foundation of Ray and Danny's relationship. "I honestly think that the best part about the reception day was the fact that we weren't stressed about anything because at that point, we had already been married for three months," Ray says. "We weren't rushing around and trying to do a million things at once while also trying to savor the moment."