Camping
3 Ways to Go Camping in Comfort
Whether you're striving for full on glamping or just looking for a little extra comfort, these southwest Missouri spots are a sure way to make your summer trips less work and more play.
By Claire Plaster
May 2020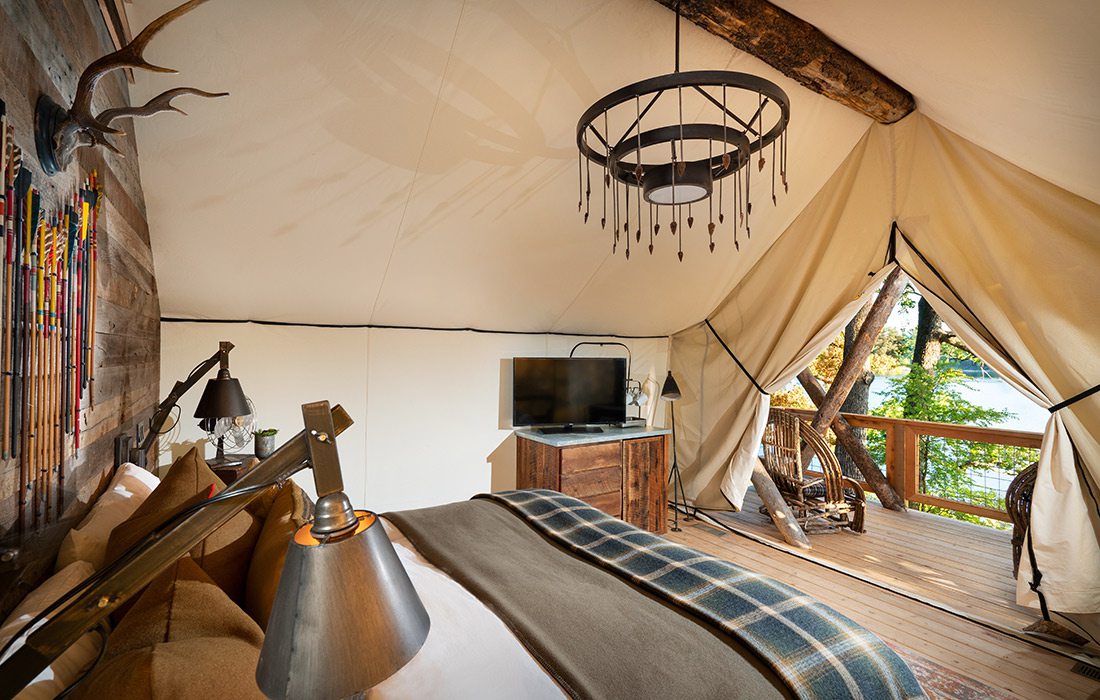 Rent a Camper from Ozark Mountain Camper Rentals
Wanting to take the family out for a local camping trip but you just know your five-seater car won't be up for the task? Ozark Mountain Camper Rentals offers fully furnished trailers that sleep six to eight. Instead of having to worry about the hassle of buying appliances and towing a massive camper, Ozarks Mountain Camper Rentals brings it to you. Kick off your summer at any of the 23 campgrounds they deliver to in southwest Missouri, including our favorites: Table Rock State Park or Taneycomo Lakefront. Why make camping any more stressful than it needs to be?
Go Glamping at Camp Long Creek at Big Cedar Lodge
We all know Big Cedar Lodge is a must-visit during the warm summer months. Camp Long Creek, located a few minutes away from the lodge, offers everything desired when on a summer getaway. Enjoy Saturday brunch cruises on Lady Liberty or end the day with a relaxing lounge by the breathtaking infinity pool overlooking Table Rock Lake. The Long Creek Marina even offers activities for the kids like skiing or tubing rentals and lessons. Kick back, relax and spend your summer in style.
Rent a Yurt at Table Rock Lake State Park
We love the convenient and unique housing at Table Rock Lake State Park that is perfect for families. Rent a yurt (a circular, tent-like structure with a fabric cover and wooden frame) for your stay while exploring the park. Our favorite activities are biking the paved trail of the campground and kayaking in the State Park Marina. The yurt offers two bedrooms, TVs and even a driveway for vehicles, so you're not hauling suitcases for miles. Instead of traditional camping, why not spice it up a little?