Things to Do
Springfield's African American Heritage Trail Shares Stories of the Past
Learn the stories of Springfield's Black history on a stroll through town.
By Megan Dollar
Jan 2021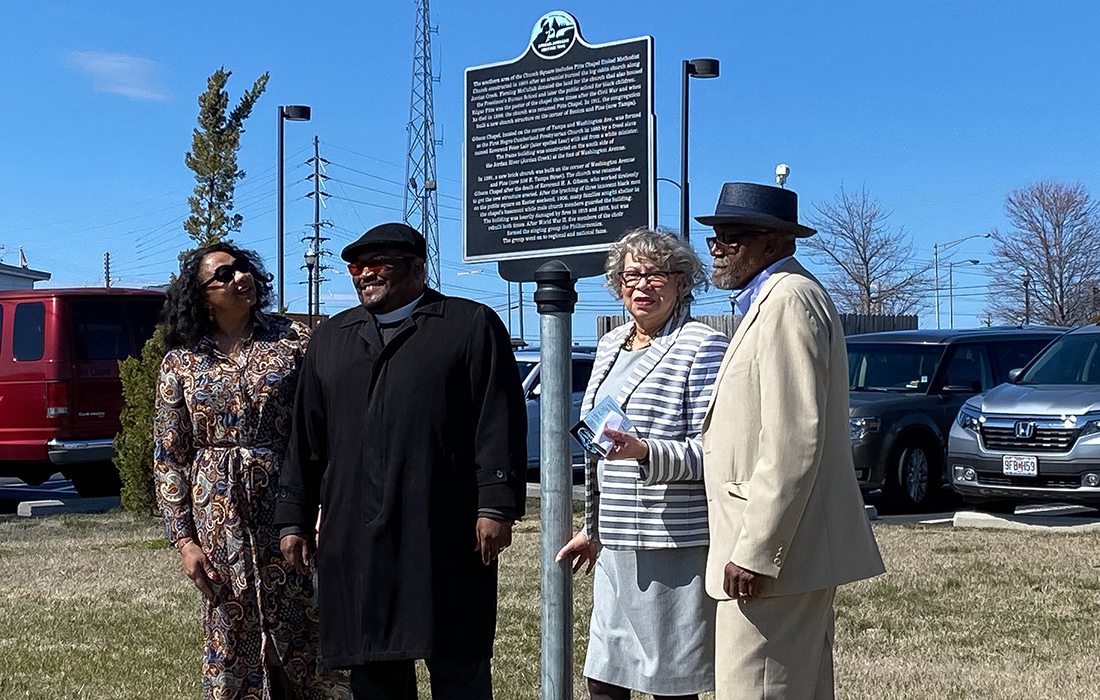 Although small, Springfield's bustling Black community once owned and operated successful businesses and points of interest along Route 66, including Green Book lodging that accommodated families and celebrities alike. Today, only about 4.4% of the city's citizens are Black, according to the United States Census Bureau. Now, a local team of activists, academics and organizers are working together to keep the memory of Springfield's Black history alive.
The African American Heritage Trail was born out of a Black history research project called "The Journey Continues," conducted by doctors Lyle Foster and Tim Knapp at Missouri State University in 2015. The trail is a vein of history that runs through Springfield's mid- and downtown neighborhoods and highlights historic sites in Springfield's Black history. Currently, six markers sit along a 2-mile trail. A seventh site can be accessed by car. Foster says the goal is to give important memories to Springfield's African American community and educate others, too.
The first stop on the trail is Park Central Square. This site is home to some of Springfield's darkest history. It's where Horace Duncan, Fred Coker and Will Allen were lynched in 1906, in the early hours of Easter morning. You can read more about the history on the marker located in the southeast corner of the square.

From there, head northeast toward Benton Avenue and Tampa Street where you'll find several historical sites: Church Square South, Alberta's Hotel and Graham's Rib Station and Modern Motel Court. These sites were cultural hubs and safe havens for Springfield's Black community along Historic Route 66 well into the '60s.
Northeast of that, on Sherman Avenue, you'll find Lincoln Hall. The building was a school for Springfield's black pupils, but is now owned by Ozarks Technical Community College. The final destination is Silver Springs Park—the only public park open to Black residents from 1918 until the Civil Rights Act passed in 1964. The seventh location, Lincoln Cemetery, is at the intersection of Chestnut Expressway and North Barnes Avenue.
Eventually, the trail will include more than 20 historic locations. Future sites include the Sherman Avenue Corridor and the Jones Alley Business District. Foster says markers that are currently planned can be expected to be in place in the next two to two-and-a-half years. The project is supported by donations and a grant from Community Foundation of the Ozarks.


African American Heritage Trail