Trails
Hike Mina Sauk Falls to Devil's Toll Gate to Experience Missouri's Highest Point
Experience a handful of Missouri's natural landmarks while hiking this trail, including the state's highest point.
By Vivian Wheeler
Oct 2019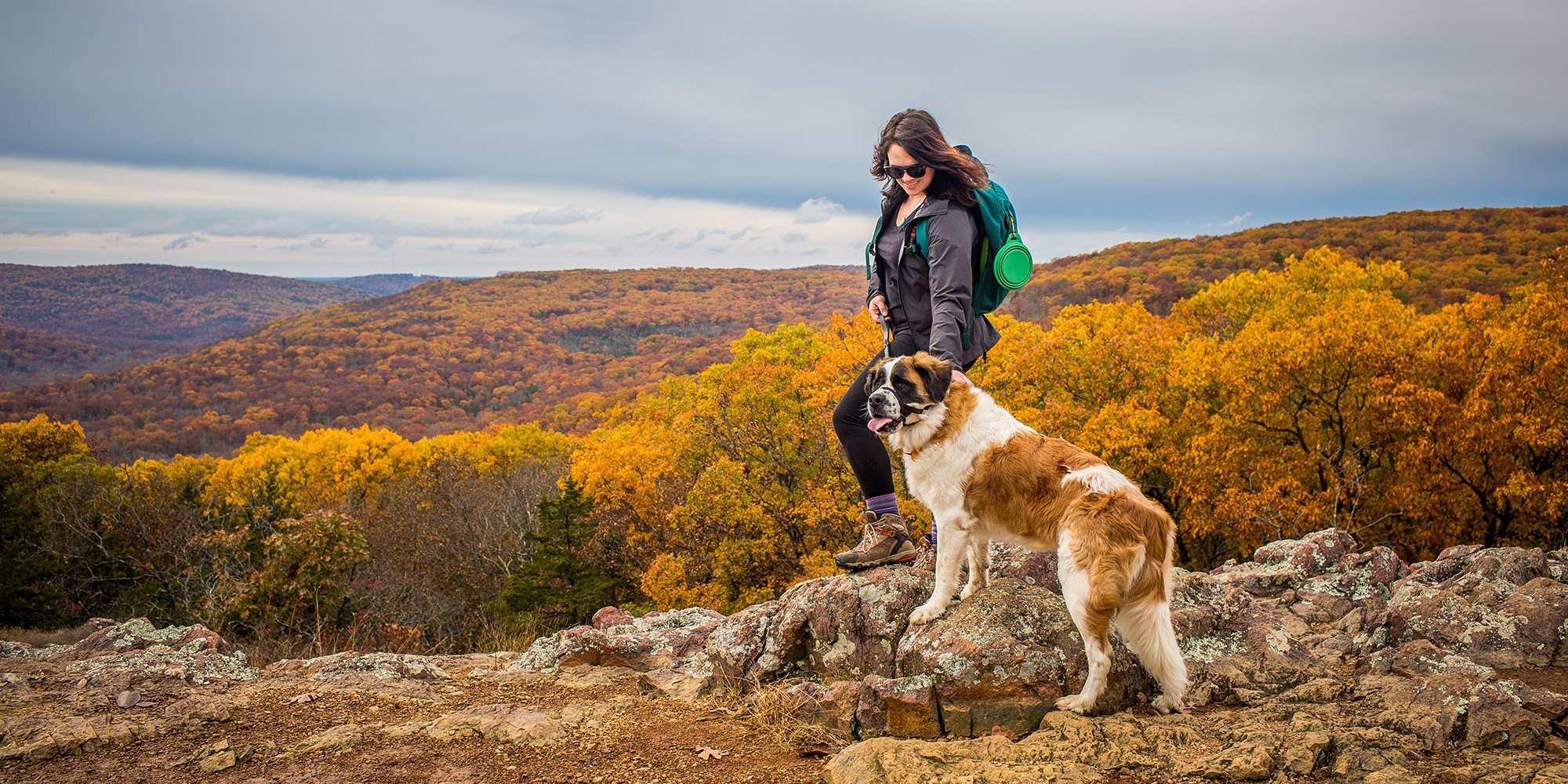 Jump onto the Mina Sauk Falls trail and you're on your way to checking off a slew of Missouri bucket list items. You'll get to see Missouri's highest mountain, tallest waterfall, deepest valley and oldest rocks. A boardwalk leads you to the trail that's located near the parking lot. 
Once on the trail, you'll quickly see an offshoot that takes you to the highest peak in Missouri—1,772 feet above sea level. After you're back on the main trail, you'll come to an intersection. Go right. This portion of the trail offers scenic views of glades. When you're almost a mile in, there is a breathtaking overlook you can't miss. Layers of mountains stretch out in the distance as far as the eye can see. Continue on the trail until you see the sign for Ozark Trail. The top of Mina Sauk Falls is up ahead, but you'll hit it on the way back so turn right onto the Ozark Trail.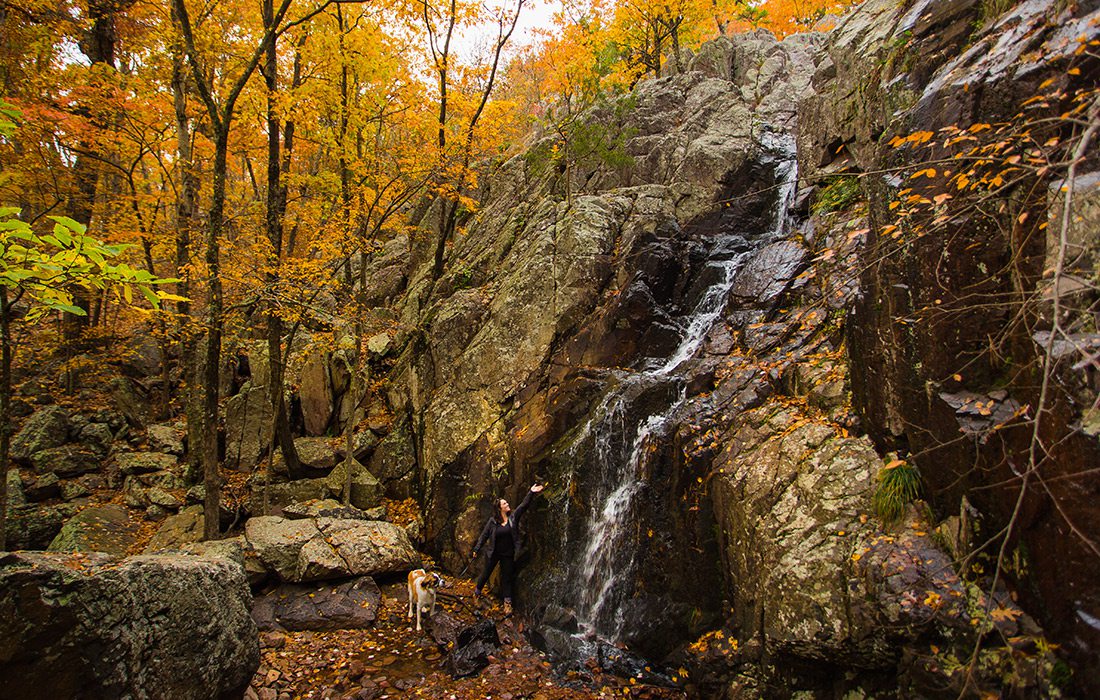 Mina Sauk is a wet-weather fall, so the flow varies depending on the season and rainfall. For the best chance to see a roaring waterfall, go in late winter or spring. Once you've soaked in the falls, pick up the trail by crossing the stream and go right at the fork. (If you're using a GPS, this is approximately 1.6 miles into the hike.) You're on the right track if the trail runs parallel to Taum Sauk creek. You're now in Missouri's deepest valley. Take a moment to appreciate the fact that this area was created 1.5 billion years ago by volcanoes that spewed magma, which hardened into rock called rhyolite.
Resume hiking for nearly one-quarter of a mile and turn left shortly after crossing a rocky stream. You should see a large rock wall jutting out of the trees. You've made it to the Devil's Toll Gate, an 8-foot gap through the rock. Hike through Devil's Toll Gate and then head back the way you came. Once you reach the intersection of Ozark Trail and Mina Sauk Trail, go right. You'll see Mina Sauk Falls, which cascades down 132 feet (weather permitting) and happens to be the tallest waterfall in Missouri. Continue along the trail. Stay left at the first intersection. Finally, turn right to get back to the parking lot.
Mina Sauk Falls to Devil's Toll Gate Hike Information
3 hours and 30 minutes east from Springfield, MO
Difficulty: Difficult | Length: 5 miles | Kid- and Dog-Friendly: Dogs yes but kids no
The Big Payoff: Taum Sauk Mountain | Photo-Op: Mina Sauk Falls


Whether you're an avid hiker always or more of a neighborhood stroller, the Ozarks has a trail for you, no matter your skill level. Check out the best scenic trails in southwest Missouri and northwest Arkansas