Things to Do
Getaway to Mount Magazine State Park in Arkansas
At Mount Magazine State Park enjoy sweeping views from the highest point in Arkansas.
By Zachary Raines
Jun 2022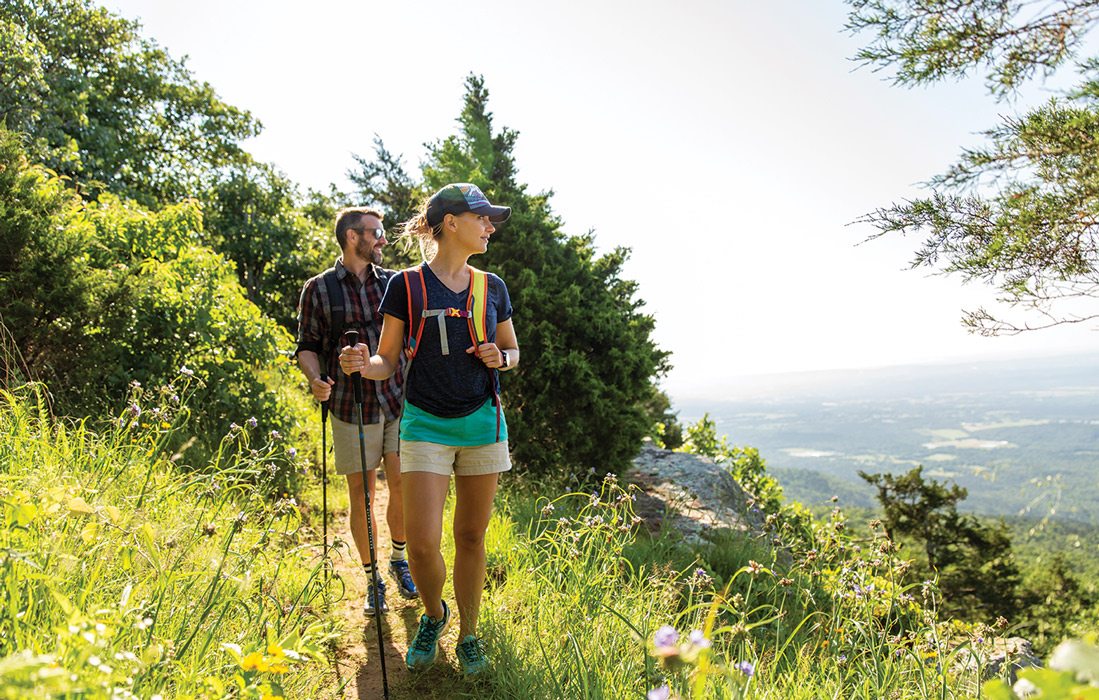 If you are looking for your next getaway spot, consider the sweeping views featured at Mount Magazine State Park. The park features many fun attractions including ATV riding, trails, hiking, backpacking, horseback riding, mountain biking, rock climbing, bird watching and even hang gliding. Bring your sunscreen because the top of the mountain is often cool—but it's also sunny. 
Mount Magazine State Park sits in the Ozark-St. Francis National Forests and is the perfect place for relaxation and exploration. There is an abundant number of places to stay the most modern option is at The Lodge. With its sweeping views of the Petit Jean River Valley and distant Blue Mountain Lake, lodging in this mountaintop resort combines the natural setting with first-class amenities. 
In addition to The Lodge, the park offers cabins and camping facilities to stay at. Mount Magazine's 13 mountain cabins overlook the Petit Jean River Valley and Blue Mountain Lake, offering beautiful views in a warm rustic setting. At the former USDA Forest Service Cameron Bluff Campground, the park campground features 18 campsites, all with water, electric and sewer hookups and includes a bathhouse with hot showers and flush toilets. 
Whether you're just visiting for a day or settling in for a stay there are plenty of options for fun. An excellent attraction is hang gliding. The peak of Mount Magazine reaches a whopping 2,753 feet above sea level, making the park a great spot for hang gliding. Hang gliding participants register each day at the park visitor center and be Class 4 certified to fly alone. A Class 3 flier can fly with a Class 4. Parking is available at the hang gliding launch site. The hang gliding is only available when the weather conditions are right, so be sure to keep an eye on the forecast. 
If you're more comfortable with your feet on the ground there are a variety of backpacking, hiking horseback riding, mountain biking and climbing options available on the park's many trails. The trails vary in length from .5 to 2.8 miles and the total trails system of the park is 14.2 miles long. Mount Magazine is located about four hours south of Springfield.