Things to Do
Instagram Worthy Light-Focused Attractions
Add a little color to your life with these Instagrammable light-focused attractions.
By Jenna deJong
Feb 2020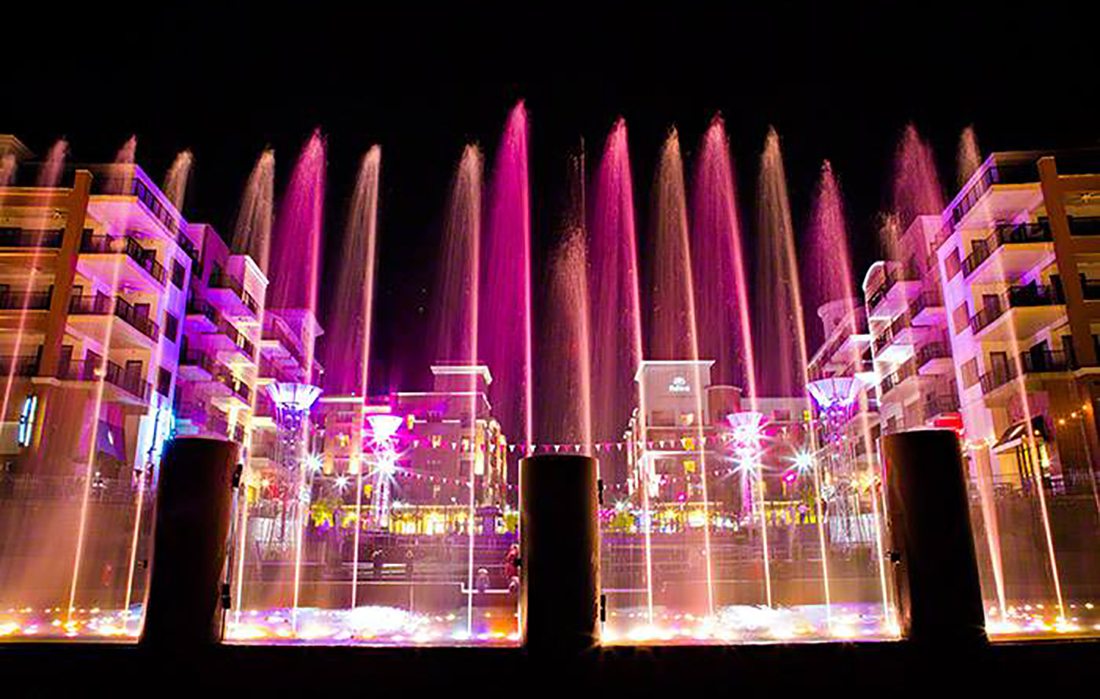 Walking outside to a pitch-black night sky at 5 p.m. is all we need to fall into a cycle of grabbing the cozy pajamas and warm, fuzzy slippers as soon as you get home. But, there is a secret upside to an early dark night. As the sun goes down, the festive lights go up, and now is the perfect time to decorate Facebook and Instagram feeds with pretty neon lights. Lace up your boots and grab those ear muffs: It's time to explore.
The Branson Ferris Wheel
This has to be your first stop. The Branson Ferris Wheel (3335 W. 76 Country Blvd., Branson, 417-334-1617), formerly Chicago's iconic Navy Pier Ferris Wheel, is one of the biggest attractions to change Branson's skyline. Its 144,000 lights dance to the music of 90.9 FM for a show called Electrify. Show times begin every hour on the hour after dark, weather permitting. Plus, for only $10.95, you can take a ride in one of the 40 gondolas for a view of the city. The show can be taken in from a car or bus if the weather is too chilly.
Branson Landing
After your chilly ride on the Branson Ferris Wheel, head to the Branson Landing (100 Branson Landing Blvd., Branson, 417-239-3002) and take in the fountain show, which dances to music. These elaborate shows begin at noon and occur every hour on the hour and last until 9 p.m. on Sundays and 10 p.m. every other night. Make it a night and grab dinner at one of the restaurants closest to the fountain, like Cantina Laredo (1001 Branson Landing Blvd., 417-334-6062) or Landshark Bar & Grill (915 Branson Landing Blvd., Branson, 417-385-5014).
Lost Signal Brewing Company
Did you know that Lost Signal Brewing Company (610 W. College St., Springfield, 417-869-4755) is housed in what was formerly the home of KICK 1340 radio station? Hence its 176-foot light pole. The brewery moved into its downtown home on Valentine's Day in 2017, and instead of knocking the pole down or turning it into a sign, it enlisted the help of Michael Haygood, the same man who worked on the Branson Ferris Wheel lighting effects, to make it its own attraction. The pole stands in the parking lot at the back of the brewery—snap a pic with it before you head inside for a boozy drink.