Life
Cool Off with These Rides and Attractions in Branson
It's the hottest month of the year, and being doused, splashed and sprayed with water is about the only thing that really adds relief to those steamy, humid days.
By the Editors
Jul 2021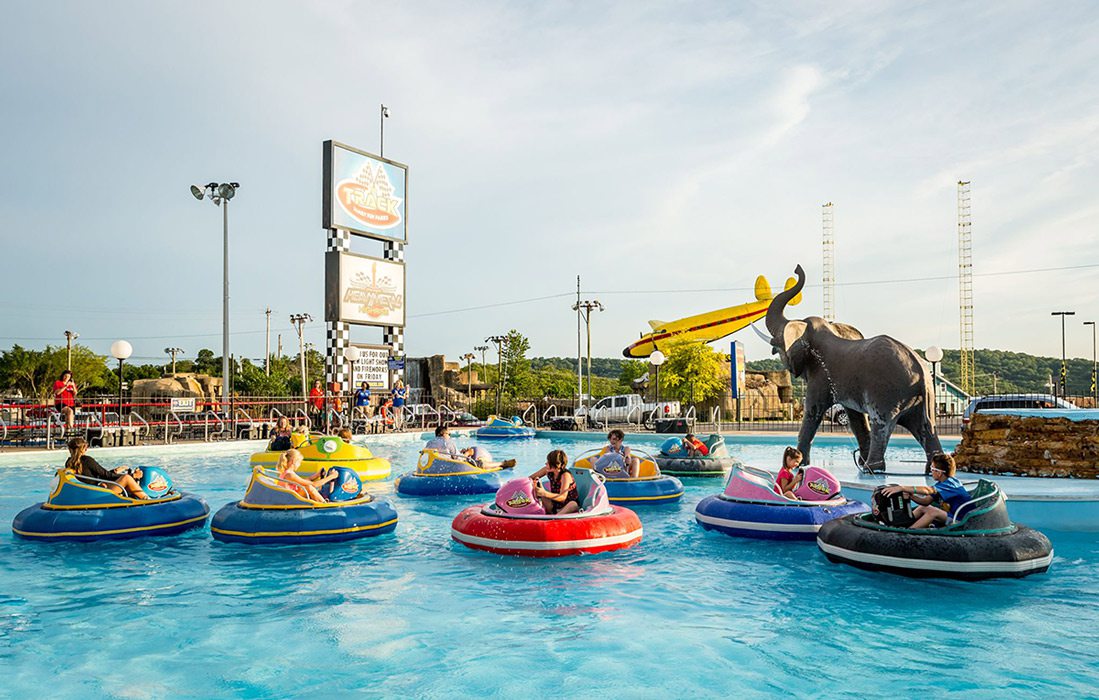 White Water, 3505 State Highway 76, Branson, silverdollarcity.com

It was hard to pick just one waterslide to focus on when White Water is packed with wet and wild thrills, but KaPau Plummet is tough to beat. It has the most heart-stopping launch! Riders stand on a platform until the floor literally drops out from below them, sending them sailing 245 feet down a 70-degree slide. Holy moly. While you're there, bob in the wave pool, challenge your friends to a waterslide mat race and take a leisurely float down the lazy river.
Branson Landing, 7A North Boardwalk, Branson, bransonjetboats.com
The captain of these thrilling boat rides won't take it easy when it comes to spinning and splashing around the lake, so come prepared to get drenched. They'll dunk the bow of the boat into the water and spin across the surface until your heart is pounding.
The Track Family Fun Parks, 3345 76 Country Blvd, Branson bransontracks.com

The bumper boats at The Track Family Fun Parks have water cannons, so in addition to bumping and bopping around as you nudge your fellow riders through the water, you can also give them a little spritz and leave them in your wake. Find bumper boats at Track 3, Track 4 and Track 5. 
Silver Dollar City, 399 Silver Dollar City Parkway, Branson, silverdollarcity.com

It's not the only water-centric attraction at Silver Dollar City, but Mystic River Falls is certainly the newest. Ride for nearly half a mile on rafts that spin, splash and float through a white water adventure. You can also float on the American Plunge log flume ride, spray (and get sprayed!) by water guns on Tom & Huck's RiverBlast or kick around at the FireHouse Splash Yard.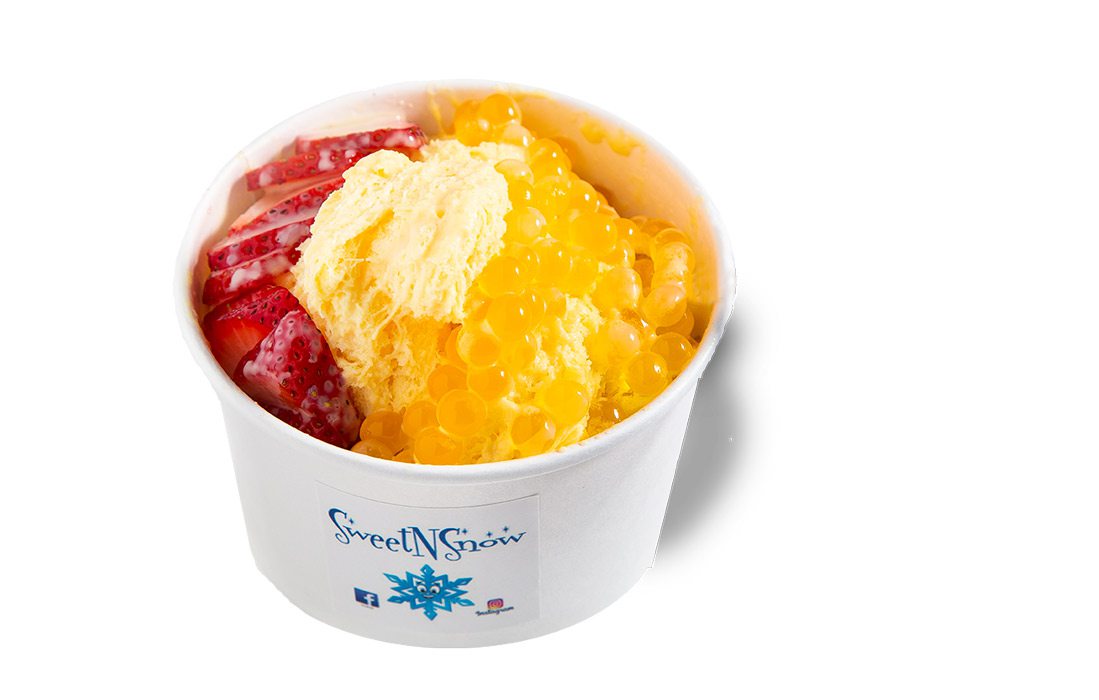 For Classic Flavors
Kona Ice 
Who doesn't love to see this tropical-themed truck roll up at events? These shaved ice treats are pure nostalgia, with all the classic flavors you loved as a kid. Oh, who are we kidding, we know you still love them now. And for us, the childhood-invoking flavor fave is always Tiger's Blood.
For Taiwanese-Style Toppings
SweetNSnow
If you haven't had Taiwanese shaved snow yet, you're missing out. At this spot on Glenstone just north of Five Spice, the mounds of fluffy ice are like frozen cotton candy and come in flavors that range from chocolate, strawberry, and coffee to taro and green tea. You can top it with boba pearls, fresh fruit, nuts, sweet sauces and more for something kind of like a snow cone, kind of like an ice cream sundae and kind of like boba tea. We're obsessed.
For an Enormous Sweet Treat
SnoBallz
Located in Ozark, this shaved ice spot features the classic syrup-over-ice format but offers some fun flavors, like the Sock Hop (guava, mango and watermelon) and the Made in the Shade (pina colada, strawberry daiquiri and coconut cream). Bonus: The syrups are handmade here, and they also offer soft-serve cones with fillings inside.
For Ice with a Side of Donuts
SnoNut
We love finding SnoNut's truck at local events and Farmers Market of the Ozarks because the smell of freshly fried mini donuts wafting through the air is intoxicating. But we don't only love the donuts. Treat yourself to super-soft shaved iced that's served with whimsical bendy straws and little umbrellas. You can also get lavender-lemonade slushes, which aren't exactly a snow cone but taste just as delightful.
Find More Things To Do in Branson, Missouri
Still looking for fun in Branson? Head over to our guide to all the attractions you need for a weekend getaway.