Things to Do
Be Adventurous and Visit Onondaga Cave State Park
Missouri is known for its cavernous landscapes, so why not spend the day getting to know the geography a little better at Onondaga Cave State Park? Plus, the views from the highest bluffs along the Meramec River are worth the drive.
By Britney Huish
Nov 2020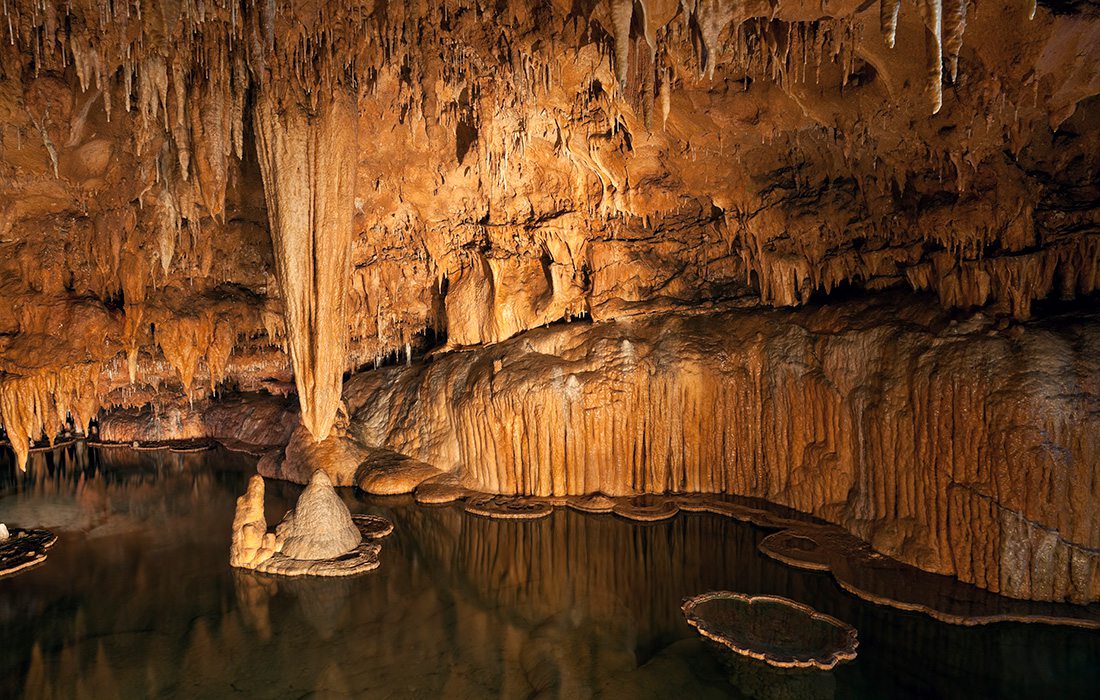 If you're looking for an adventure, drive a little over two hours east of Springfield, and you'll find yourself at Onondaga Cave State Park. This national natural landmark is owned by the Missouri Department of Natural Resources and offers a variety of opportunities to hike, fish, swim and relax. Onondaga is known for its bluffs in the Vilander Bluff Natural Area, which rise about 200 feet out of the water and overlook the Meramec River. The result is a fantastic view, according to Onondaga's Naturalist Robert Swain, especially if you catch a sunset from the top. 
What makes Onondaga so magical is its variety of geologic wonders and underground streams flowing throughout the cave. In fact, exploring the caves is one of the park's main attractions. Cave tours always offer new insight into the area, and guides provide a vast knowledge of the cave's rich history. As you walk, you'll hear the streams flowing past you and possibly catch glimpses of various cave species.
During the summer months, those brave enough, can explore the area through the park's Cathedral Cave tour, which involves crawling through mud and getting wet. The tour is for the truly adventurous because the trek lasts about five to six hours.
In addition to cave tours, Onondaga offers several trails weaving throughout the 1,300-acre park. These trails range from easy to moderate. Throughout the duration of your hike, you can take a lunch break in the picnic areas or stop by the Meramec River and fish for small and largemouth bass.
If you wish to make your day trip into a weekend for the whole family, Onondaga has a camping facility that can accommodate families and groups of all sizes with entertainment close by such as a playground and amphitheater, where nature programs are presented.
Your next adventure is only a short two-hour drive away, so make the journey and see what living in the "cave state" has to offer.