Things to Do
Visit Rotary Park for a Day of Baseball and Fun
Rotary Park in Nixa is the perfect spot to enjoy a barbecue and play a little baseball with family.
By Jo Everhart
Jul 2021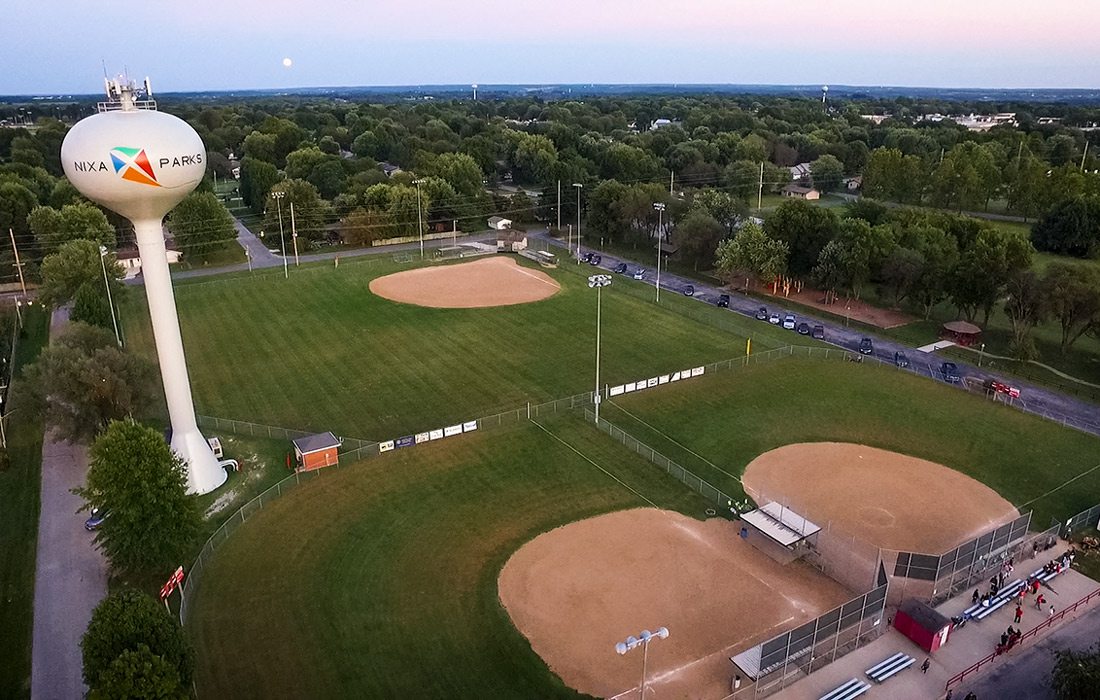 Baseball season is in full swing, no pun intended, and the three baseball fields at Rotary Park in Nixa (701 N. Taylor Way, Nixa) are the perfect spot to play a few innings. These fields have been there since the creation of the park in the 1950s. As a result of its age, many parents and grandparents now have the chance to watch their children learn on the same fields they played on while growing up. 
The park has kept its main elements and foundation as it has grown and been updated. For those not interested in baseball, the park houses many other activities including tennis courts, a basketball court, a sand volleyball court, playgrounds and a pavilion. "It's a very busy park with 10 acres that offer something for everyone, no matter what you're looking to do," says Matt Crouse, Nixa director of parks and recreation. Because of its compact size, you can easily multitask by pushing one child on the swings at the playground and still being able to watch your other child play baseball. 
The biggest draw to Rotary Park is the immense amount of shade it offers. "It's very popular because it has lots of mature trees with a lot of shade," Crouse says. "Other parks are wide open with the sun beating down on you, so on a hot summer day, you want to go to Rotary Park."
In addition to the shade, Rotary Park's xeriscape garden offers passive space to relax with walking paths and flower gardens. The gardens are maintained by the Master Gardeners, and the Rotary club also helps with projects to keep the park up to date with everything from a fresh layer of mulch to a new coat of paint in the restroom facilities. Looking ahead, the Rotary Club hopes to help update the pavilion and keep the park in tip-top shape.